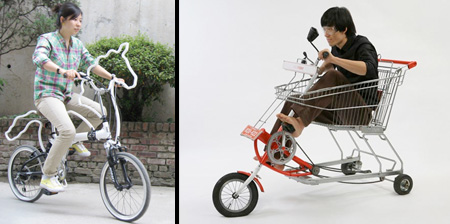 Collection of the world's most creative, strange, and unusual bike designs.
Todd Kundla created unique bicycle with wheels made of shoes.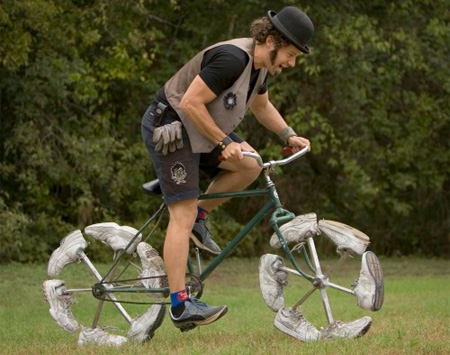 Monster Bike
This is the most extreme custom bicycle you will ever see…
Grocery Bike
Bag bicycle was designed to help you transport your groceries.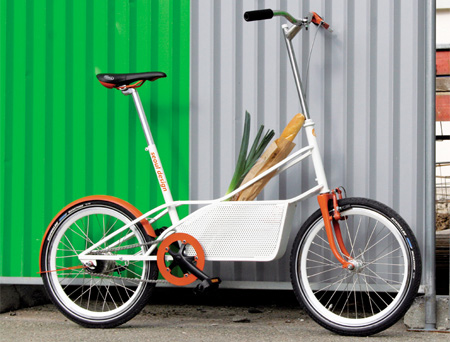 Snow Plow Bike
Custom 3-wheel bicycle with sidecar and snow plow accessory.
Nine recycled bikes were reassembled into a carousel formation.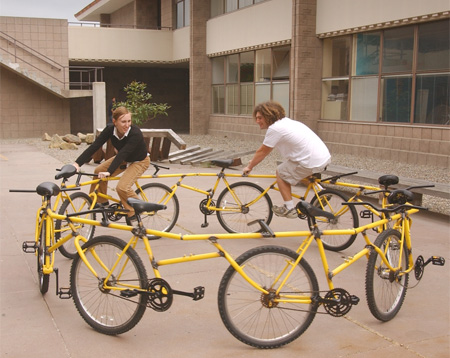 Toilet Bicycle
Di-Cycle
Two-wheeled concept bike designed to travel over land and water.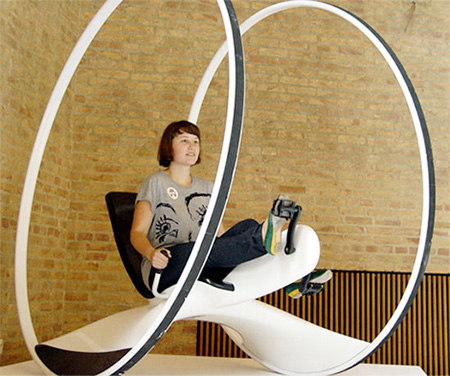 Chair Bike
Recumbent bicycle equipped with very comfortable office chair.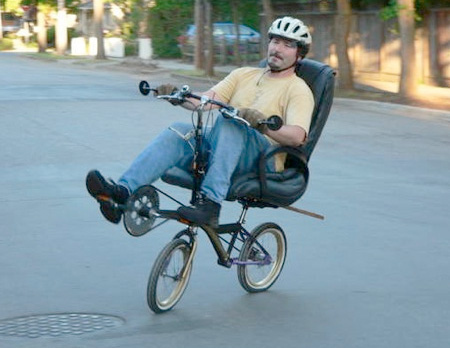 Beach Bike
Custom bicycle with large tires made for traveling on sand.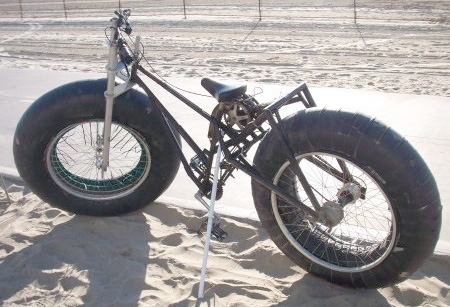 Cartrider bicycle created by Korean designer Jaebeom Jeong.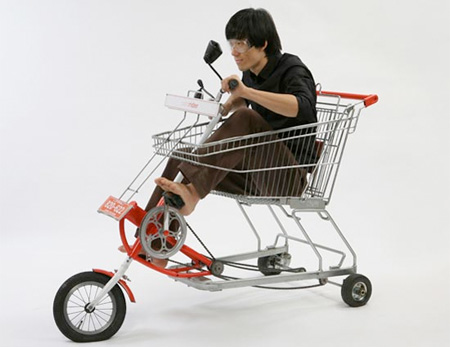 Surf Bike
Pedal-powered surfboard designed by Pierre Parant and his team.
Amazing unicorn inspired bike designed by Eungi Kim from Korea.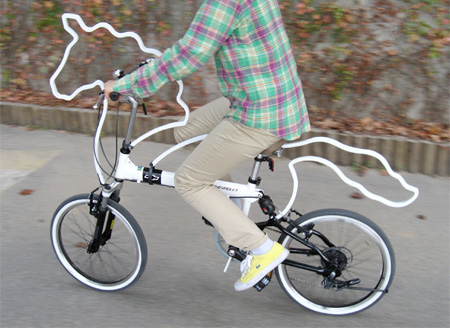 For more cool bicycles, check out: 10 Unusual and Creative Bicycles