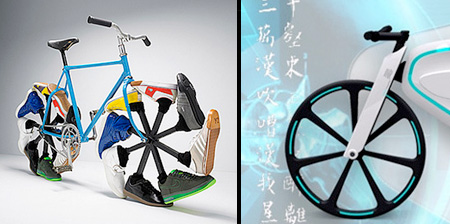 Collection of creative and unusual bicycle designs from around the world.
A-Bike
Innovative folding bike that weighs only 5.5 kilograms (12 lb) and folds to 67x30x16 cm – small enough to fit in a backpack.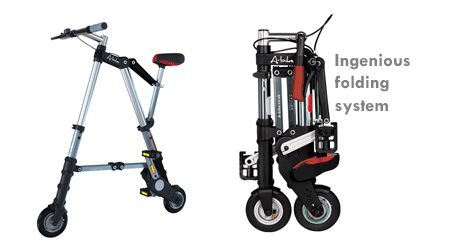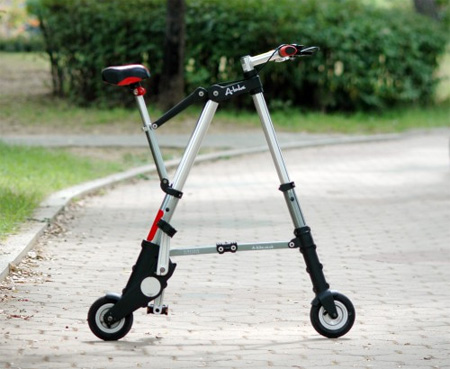 Gismo Rocket Powered Bicycle
It is powered by two 75lb. Thrust Hybrid Rocket Motors. The frame is made of lightweight T6-6061 aircraft aluminum. "Gismo" features a unique front suspension system designed by Michaelson.
Plus Bicycle
Plus bike designed by Fabio Bortolani and Ermanno Righi from Dovetusai – the frame actually contain the front and back lights.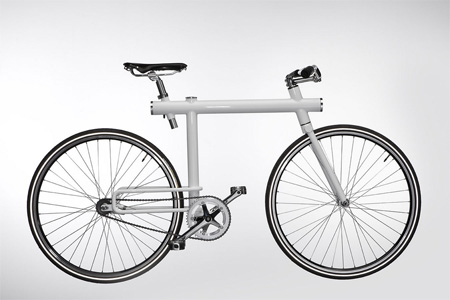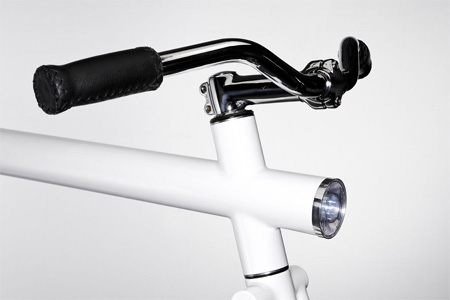 Unique Wooden Bicycle
Jens Eichler got himself some sheets of beech plywood, along with a strong glue and some power tools. After a few months of playing with the concept, he set to work in August 2006 on what would become a tandem bicycle he calls "Renovatia."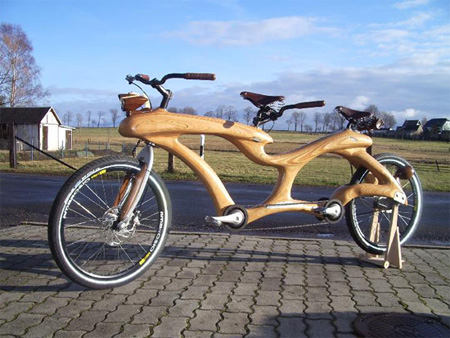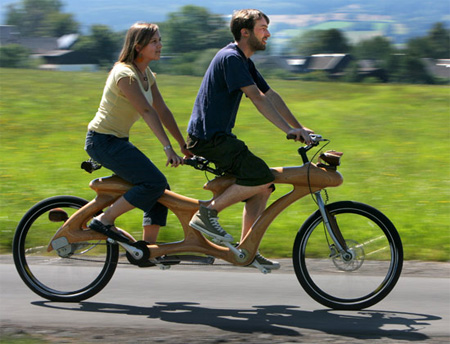 Urban Bicycle Concept
Unique foldable bike with no chains (or even chain equivalents like drive shafts). Instead, it is hydraulic powered. No chain = no grease, no hanging bits as you fold bikes, fewer parts and less maintenance.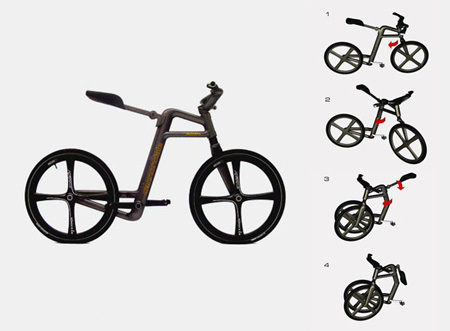 Tong City Bicycle Concept
This bike features all-in-one housing for the brake system, drivetrain, shock absorbers and gears, where integrated light tubes (customizable in any color you like) are located on the bike itself to increase your visibility.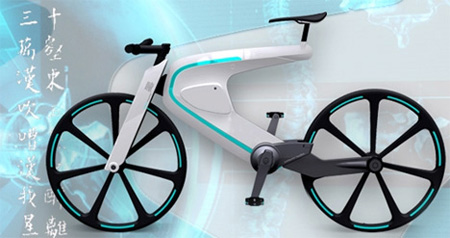 Olympic Rings Bicycle
A Beijing resident was promoting the Olympic games by cycling around the city on his own unique bike, decorated with the five Olympic rings.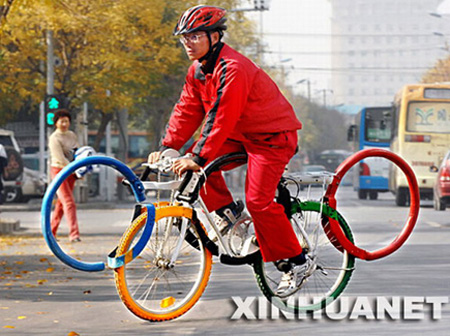 Polygon Bike Concept
Polygon bike design concept inspired by a music player.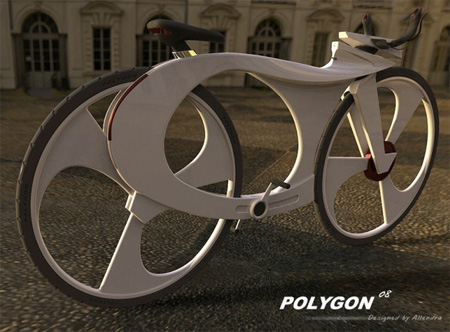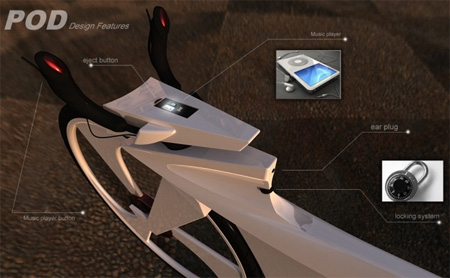 Sandwich Bike
Currently in prototype stage, the bike frame is made of two wooden plates, and four identical 'smart cylinders'. It ships flat and can be assembled at home with a single tool.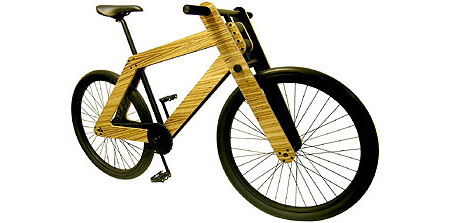 Oryx Bicycle Concept
Oryx is an innovative time trial bike with a one-sided fork and chain-stay. Due to its Y-frame shape, it's comfortably shock-proof without loosing ground contact.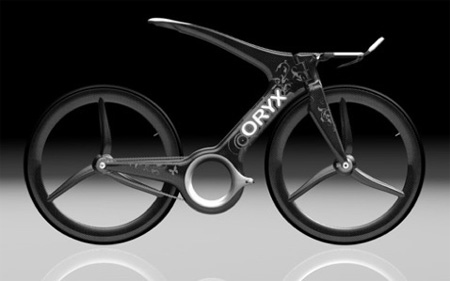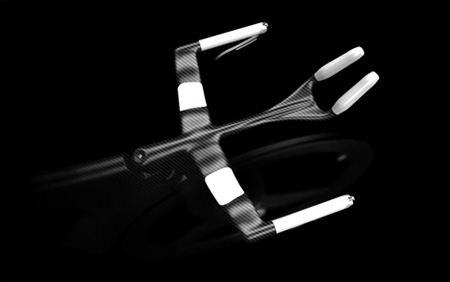 Taurus Bicycle Concept
The Taurus bike has a unique design that always keeps the body in a leaning forward position. The bike seems perfect to tone legs with innovative pedals. Pedaling these is more like climbing stairs than anything else.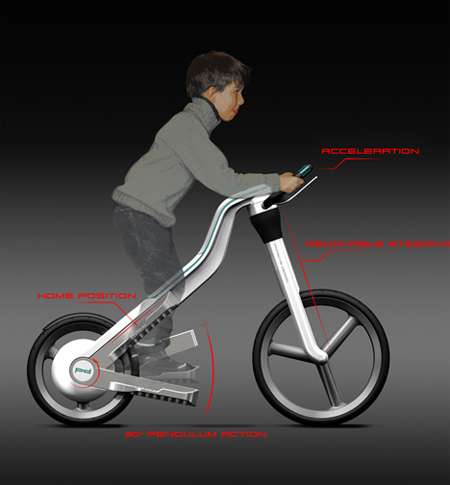 One – Folding Bicycle Concept
When open, 'One' is a comfortable stylish bicycle that not only offers all the benefits of cycling, but with its revolutionary power assist system the user can cruise around with ease. When folded, 'One' turns into a smooth, light and compact case free of all dirty and protruding parts.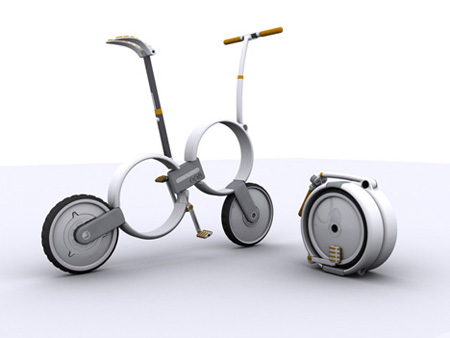 Creative walking bike that actually works.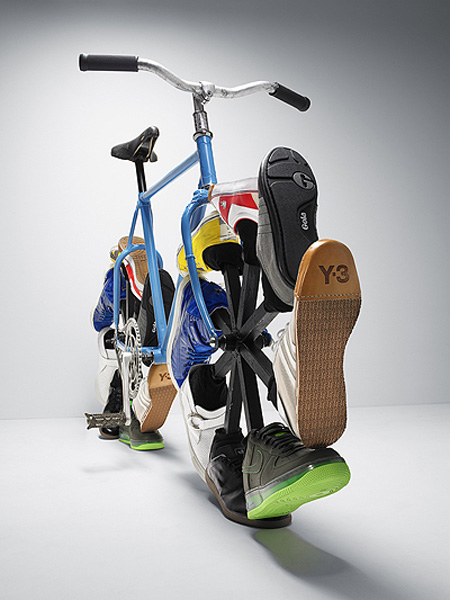 For more cool bicycles, check out: 10 Unusual and Creative Bicycles