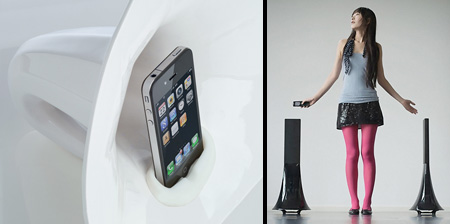 The most innovative and creative speakers that will fill your room with sound.
Pipe Speakers
Unique audio speakers handmade out of PVC pipes by Eric Nelson.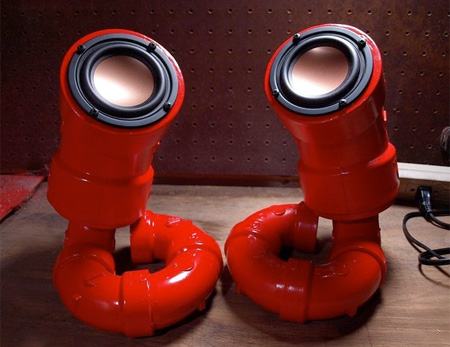 Transparent Speakers
Beautiful horn shaped loudspeakers designed by Ferguson Hill.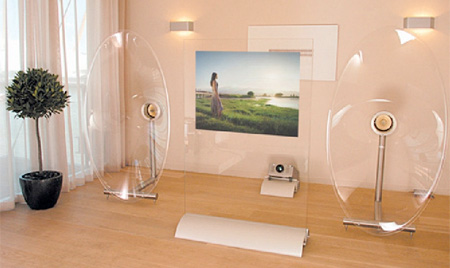 Panda Speakers
Adorable panda shaped USB powered speakers for your desk.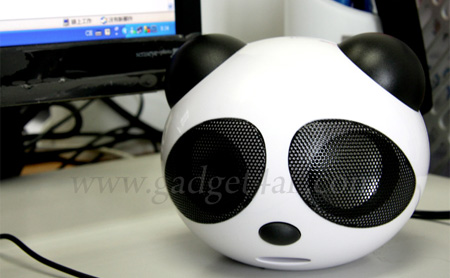 Bookshelf Speakers
Modern bookshelf features an iPhone dock and two speakers.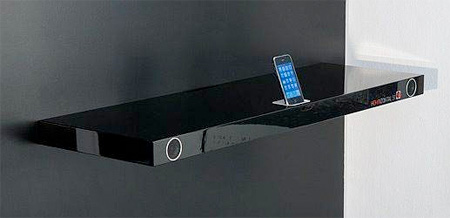 Coffee Table Sound System
Acoustable table comes with built in speakers and audio system.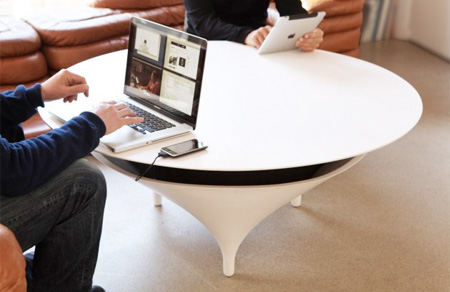 Klang Ultrasonic Speakers
Stylish concept speakers allow you to focus the sound on just yourself, or spread the signal around the room.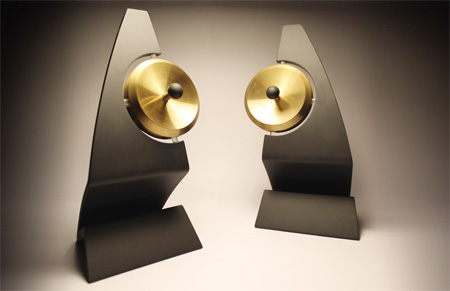 Hi-Fido Speakers
Limited edition ceramic speakers designed by Matteo Cibic Studio.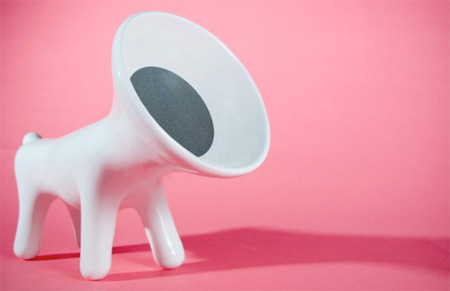 Balloon Speakers
Colorful ball shaped rechargeable speakers from YUENTO.
Pig Speakers
Series of speakers that resemble cute pigs designed by IDEA.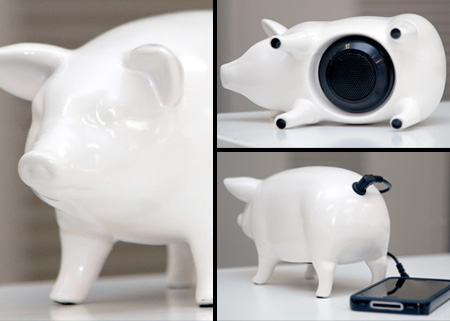 Stereo Stilettos
Engaging sound from these speakers will sweep you off your feet.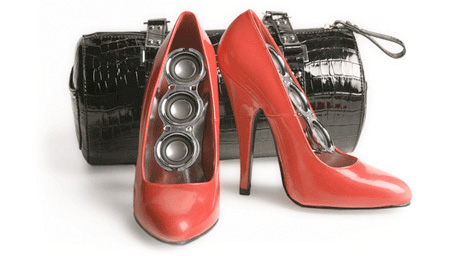 Shower Speakers
MP3 shower head from Bossini comes with built in speakers that will play music from your iPhone.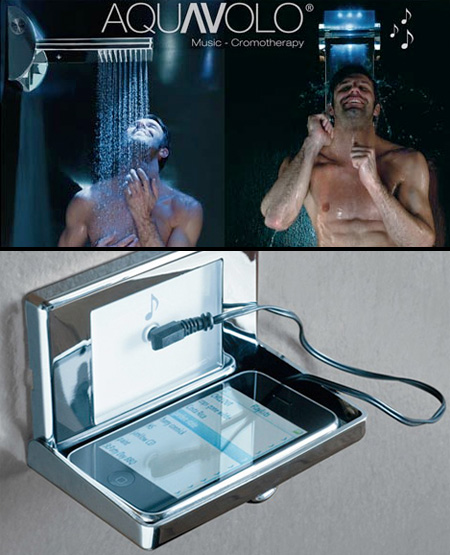 Stove Speakers
Old stove was transformed by Tyler Held into a stereo system.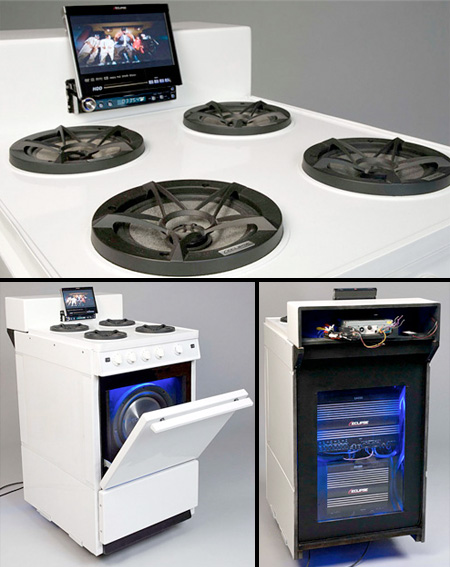 Woofer Speakers
Creative speakers designed by Sander Mulder and Dave Keune.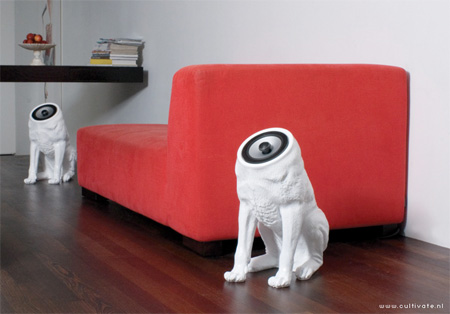 Zikmu Speakers
Cool speakers designed by Philippe Starck exclusively for Parrot.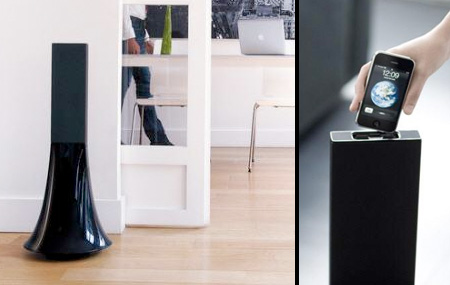 Phonofone
This useful device amplifies the volume emitted from an iPhone internal speaker by roughly 4x (approx. 60 decibels).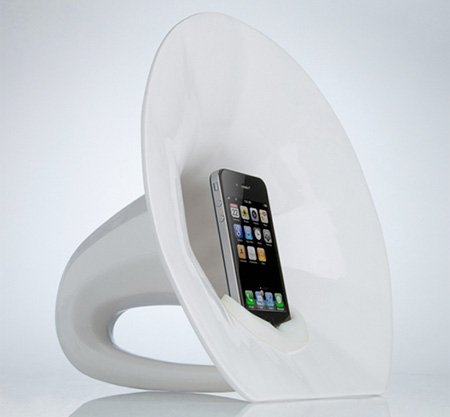 For more designs, check out: 27 Modern Speakers and Sound Systems