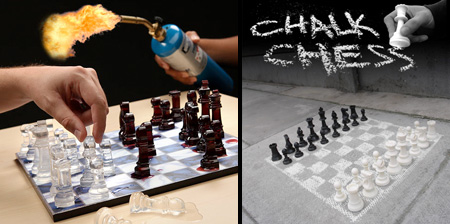 Collection of the most creative and unusual chess sets from all over the world.
Lens Chess Set
Unique chess set made using real Canon and Nikon camera lenses.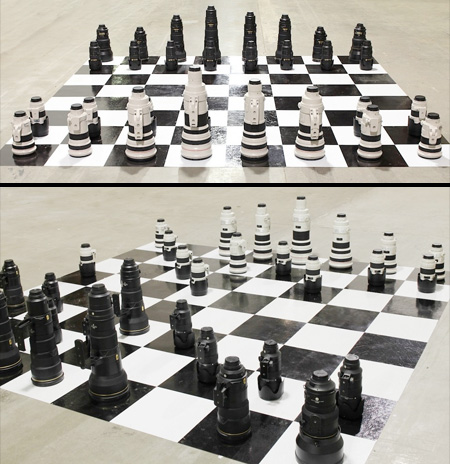 War of 1812 Chess Set
Awesome hand carved wooden chess set features two war ships.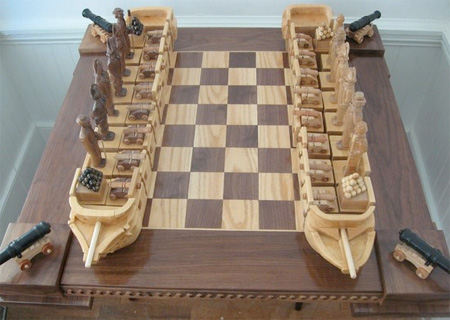 Cardboard Chess Set
Modern chess set with unique chess pieces made out of cardboard.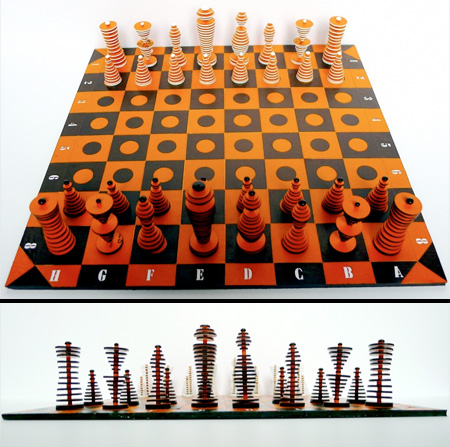 Wobble Chess Set
Curved landscape stabilizes freely quivering chess pieces, creating a lively interaction between chess board and pieces.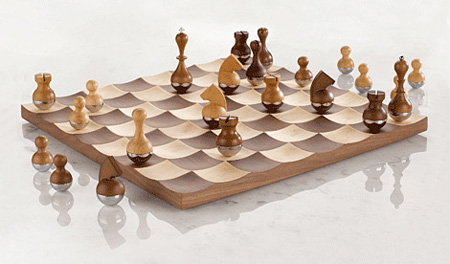 Mario Chess Cake
Play chess and then eat the chocolate cake and fondant figures.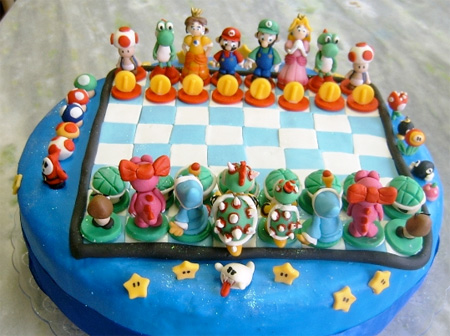 Transparent Chess Set
"Alice through the Looking Glass" inspired chess set with chess pieces that become transparent when they touch the board.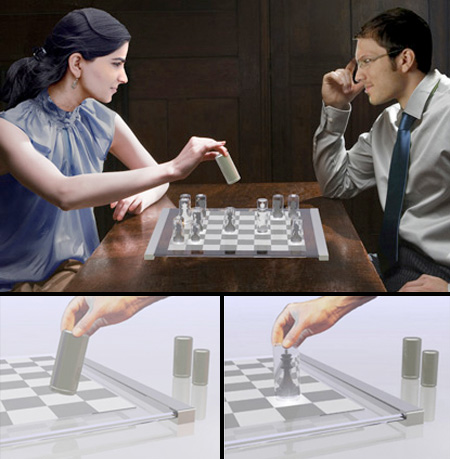 Key Chess Set
This unusual chess set was designed by Dave Pickett around the function of skeleton keys.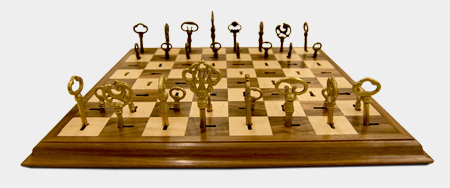 LED Chess Set
This innovative glowing chess set allows you to play in the dark.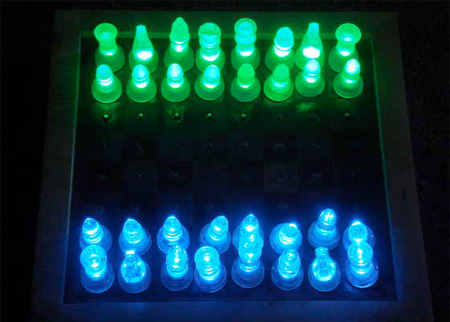 LEGO Star Wars Chess Set
Star Wars: A New Hope LEGO chess set made by Brandon Griffith.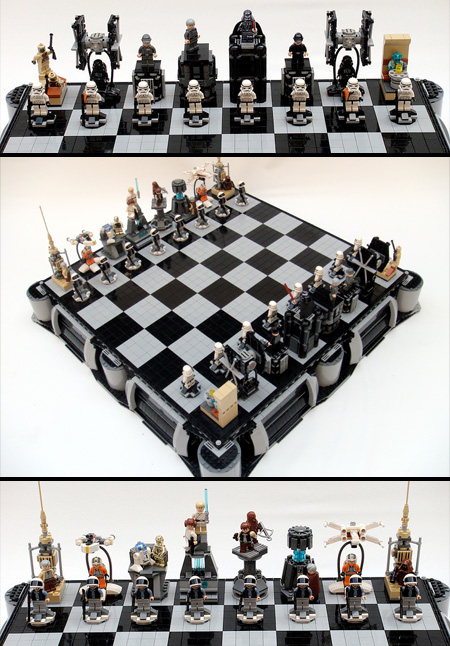 Straight Up Chess Set
Vertical wall mounted chess board. Innovative new way to play and display your prized chess set.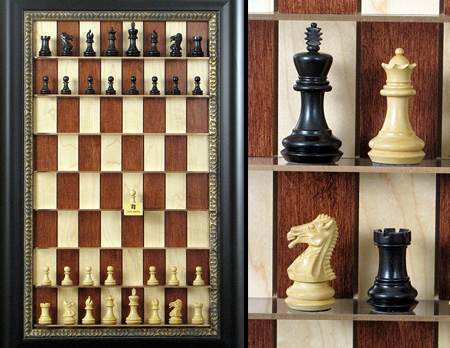 3D Chess Board
Unique chess board adds an extra dimension to the game of chess.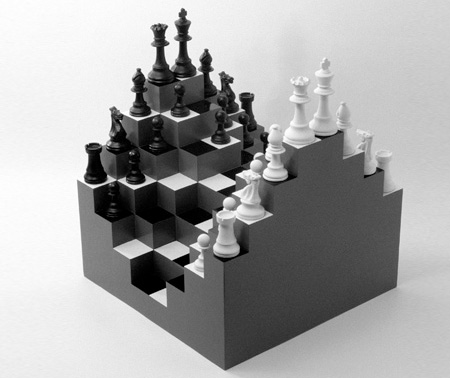 Giant Chess Set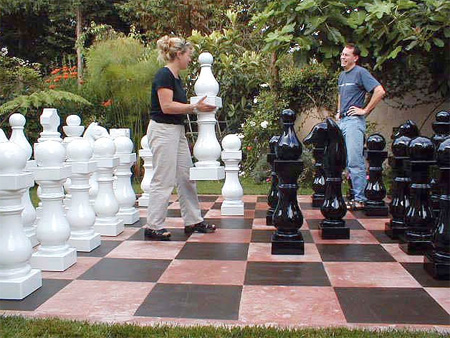 Edible Chess Set
Not only will you have the satisfaction of taking a chess piece, but you can eat it as well.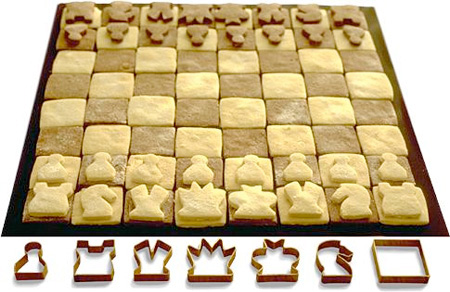 Chalk Chess
Beautifully crafted pieces are made from black and white chalk.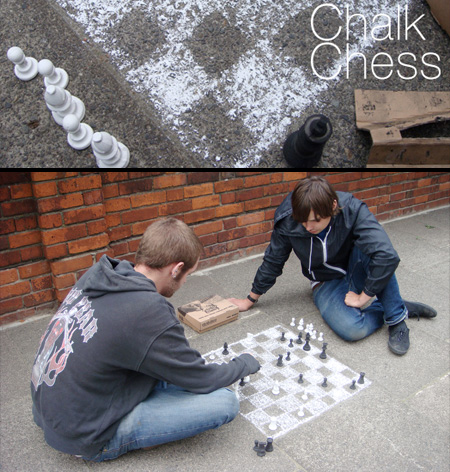 Ice Chess Set
Silicone ice mold creates frozen chess pieces. Ice your competition before your king melts…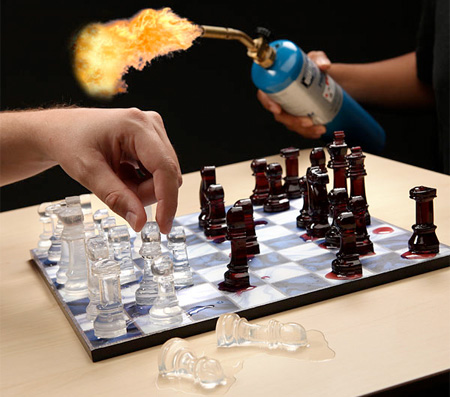 Board game lovers should also check out: 10 Modern Gaming Tables