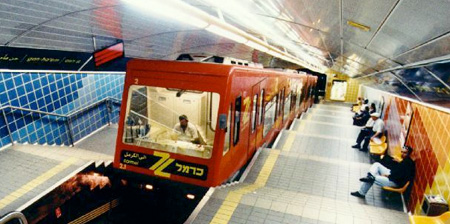 Carmelit underground funicular in Haifa, Israel allows people to comfortably travel up and down the Carmel mountain.
Two trains run on single 1.8 km track with small passing section. The cars have slanted design and platforms have many stairs.

With only 6 stations, it is one of the shortest subway systems in the world.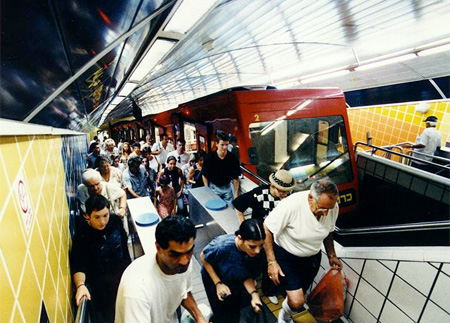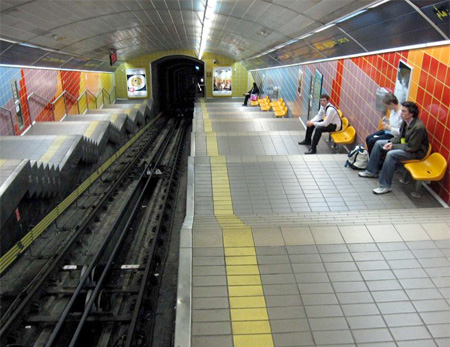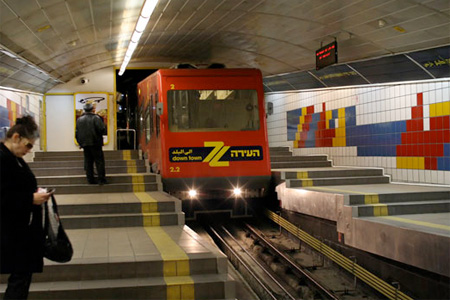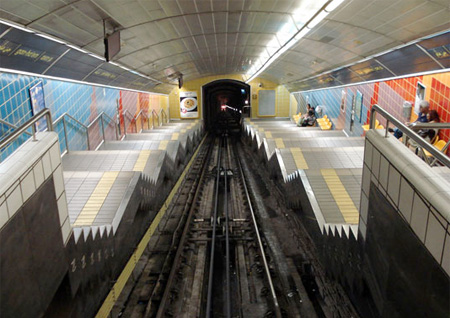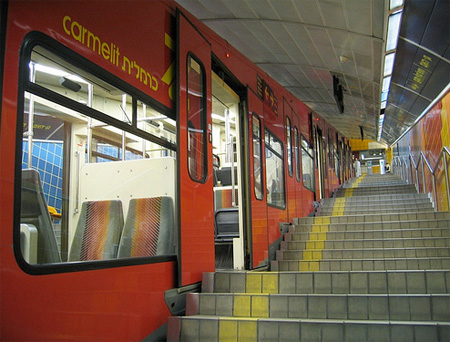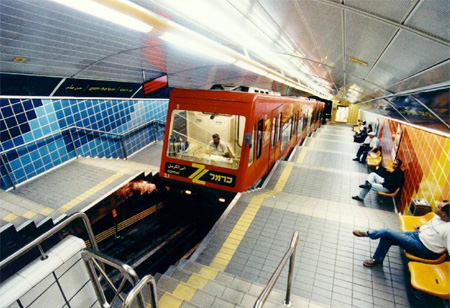 Also check out: Personal Train Concept