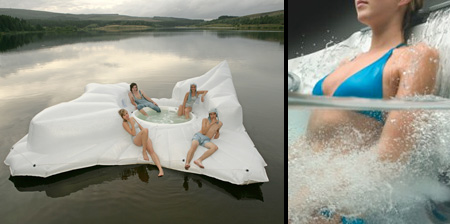 Innovative hot tubs and spas designed for maximum comfort and relaxation.
Hot tubs have become more and more affordable in recent years with high street shops selling hot tubs at cheap prices.

This post showcases the most unusual and creative hot tub designs.
TV Hot Tub
La Scala Jacuzzi comes with built-in 42″ HDTV and sound system.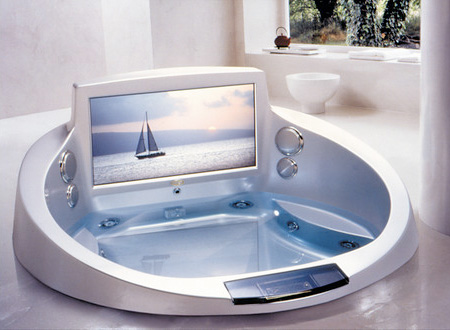 Heart Shaped Hot Tub
Romantic whirlpool bathtub at Cove Haven entertainment resort.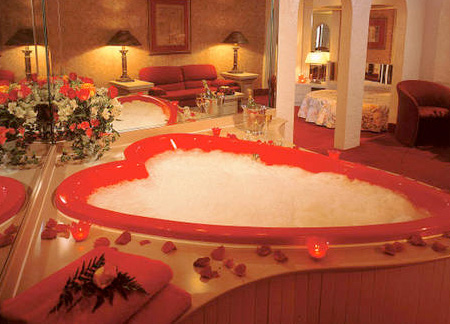 Portable Hot Tub
AiriSpa portable oval hot tub features innovative air frame design.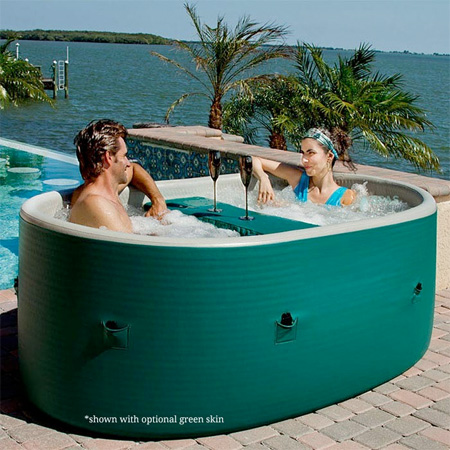 Floating Hot Tub
Relax after a hard day of work in your own wooden hot tub boat.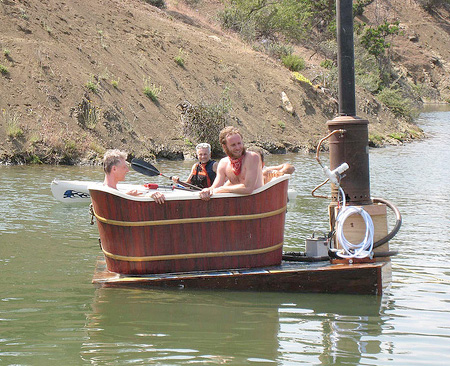 Shower Hot Tub
Whirlpool bath with integrated shower tower made of tempered glass.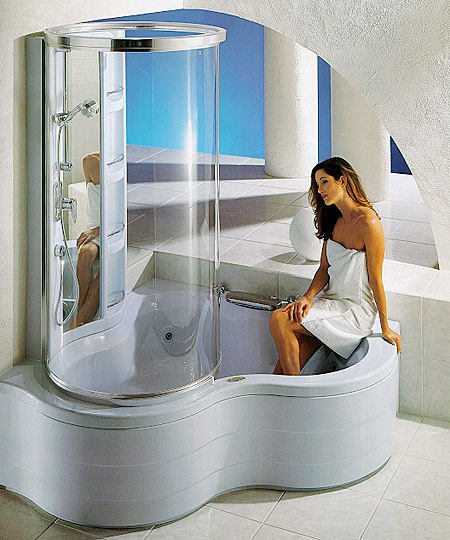 Transparent Hot Tub
EAGO bathtub with transparent sides comes with 22 air jets and 4 pressure settings that provide relaxing hydromassage therapy.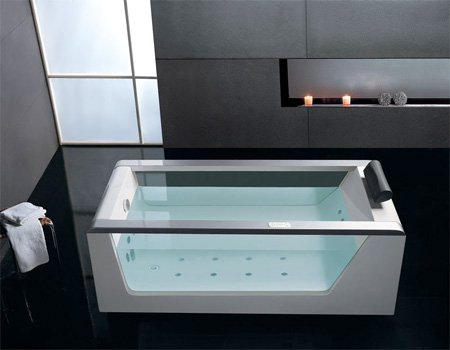 Softub
Durable, lightweight, and comfortable hot tub with soft body meets your need for true portability and energy efficiency.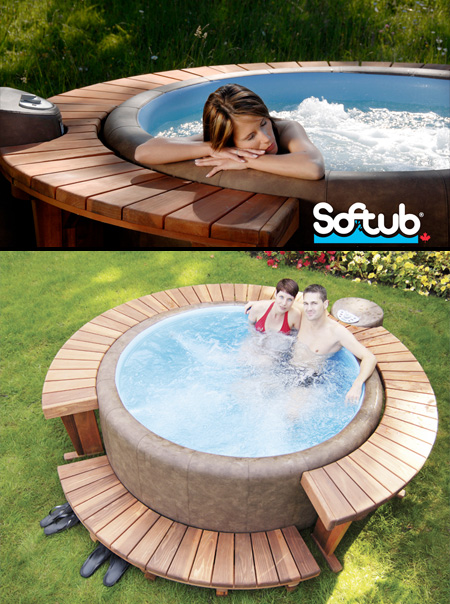 Jacuzzi Bathtubs
High-tech whirlpool bathtubs with Jacuzzi body jets replicate the experience and benefits of a Shiatsu massage.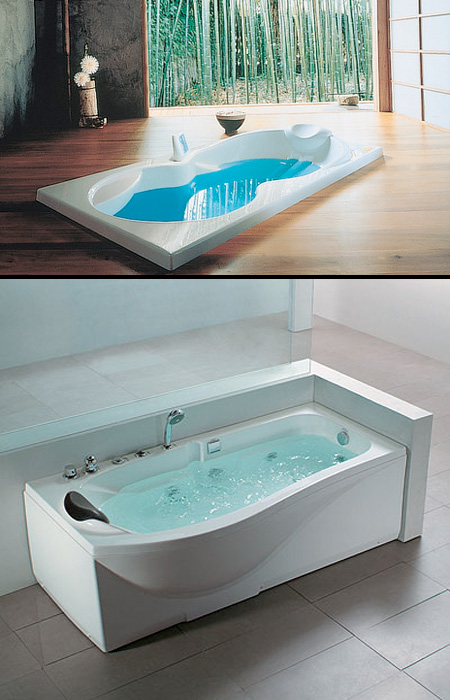 Shore Hot Tub
Innovative hot tub with elevation system designed for people with moving difficulties. Modern hot tub goes up and down for easy access.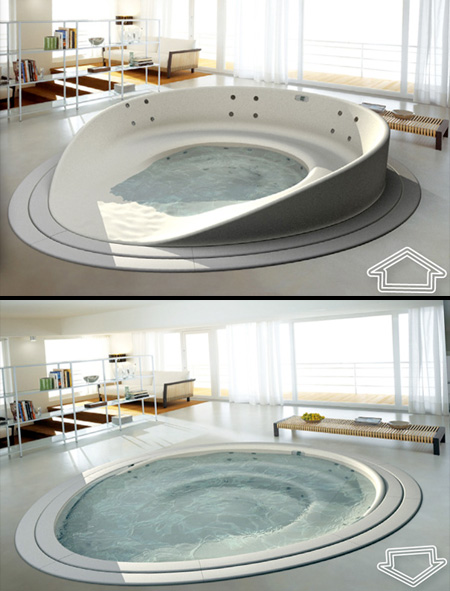 Swim Spa
Enjoy the benefits of a swimming pool and a hot tub together in one unit. Lots of fasteners for the rowing kit or resistive bands, grab bars, and optional exercise accessories.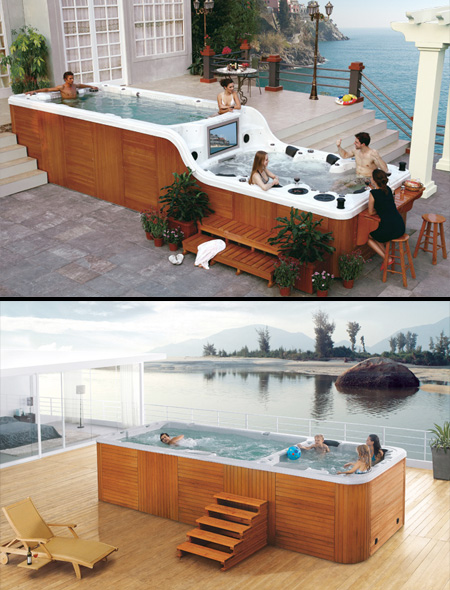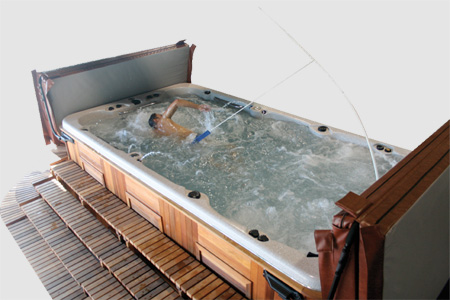 Futuristic Hot Tub
Luxury whirlpool bath made by renowned design house Pininfarina.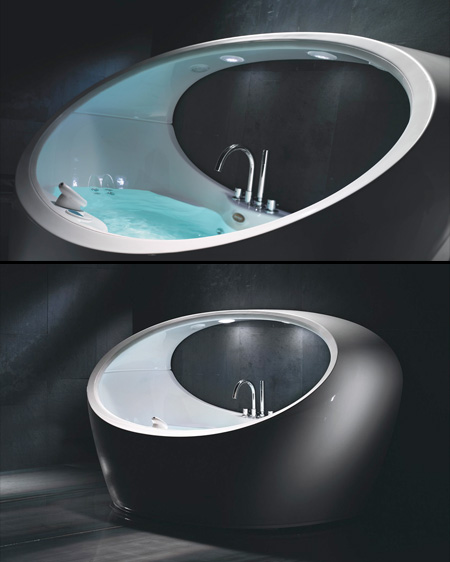 Waterfall Spa
Unique spa under Carolus Thermen waterfall in Aachen, Germany.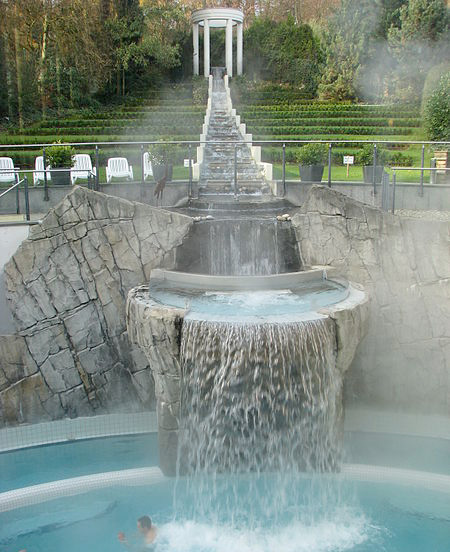 Inflatable Hot Tub
Spa2Go hot tub with easy, no-tools setup. Anyone can assemble this cool potable spa in less than 20 minutes.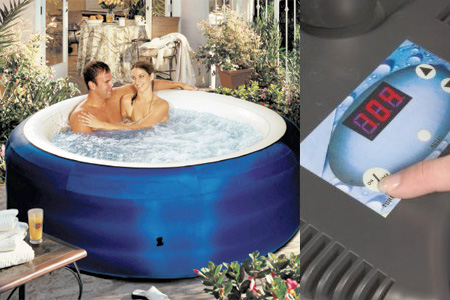 Corner Hot Tub
Elegant hot tub designed to fit into the corner of your bathroom.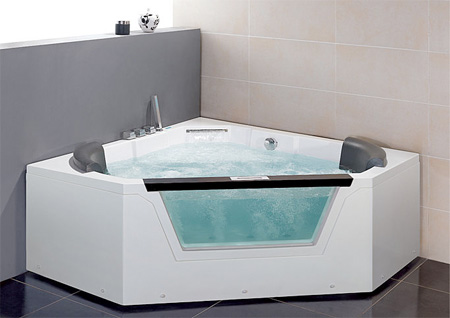 Wooden Hot Tub
Handcrafted wooden hot tub on the banks of a river in Ireland.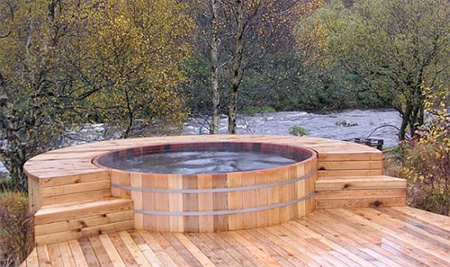 Suspended Hot Tub
Jaccuzzi hot tub was hanged under Gueuroz bridge in Switzerland.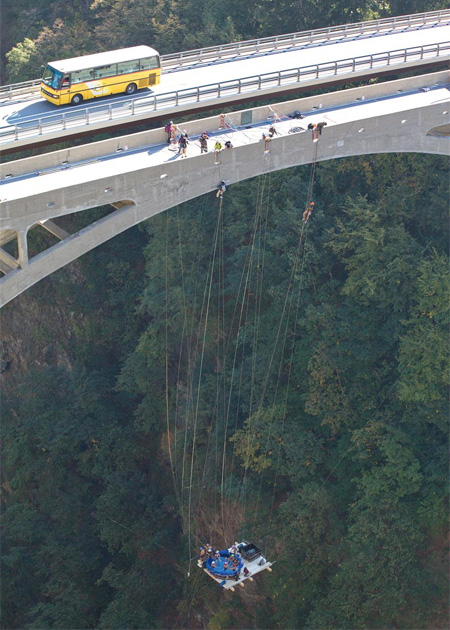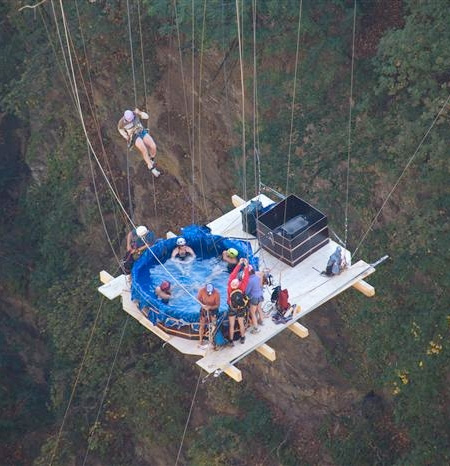 Limousine Hot Tub
Mini Cooper XXL limousine with built-in fully functional hot tub.
Iceberg Hot Tub
Floating inflatable iceberg contains Panacea hot tub designed by Zoe Walker and Neil Bromwich.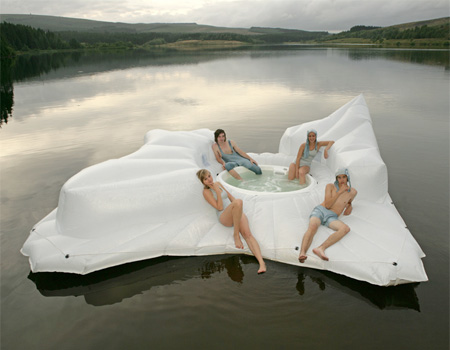 Also check out: 14 Stylish Bathtubs for your Bathroom