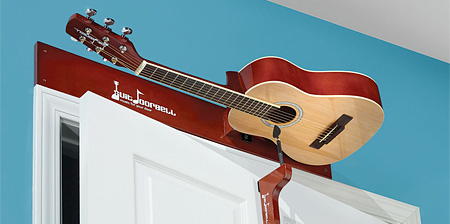 Creative doorbell plays real guitar music when the door is opened or closed.
Half-sized acoustic guitar designed to be mounted over your doorway.

Miniature guitar is removable and playable. Easy to install.

Guitdoorbell is perfect for restaurants, music stores, hotels, offices, bedrooms, or any place that needs clever door announcement.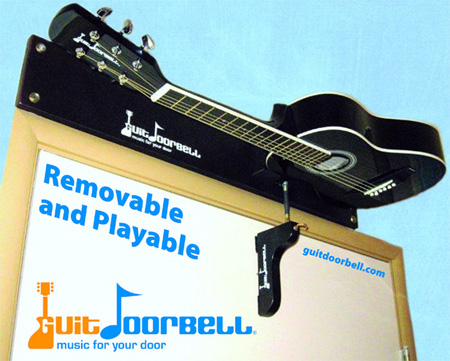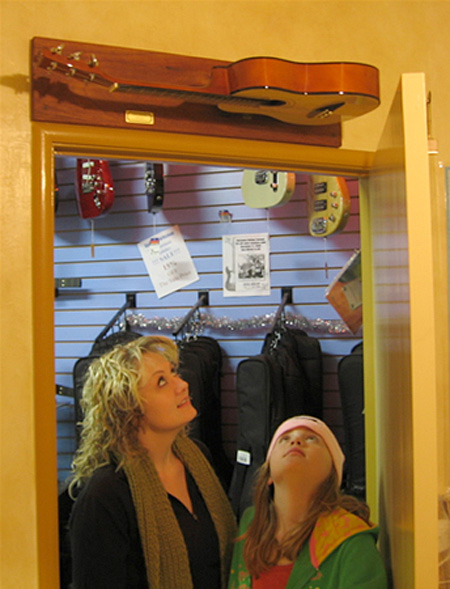 Guitdoorbell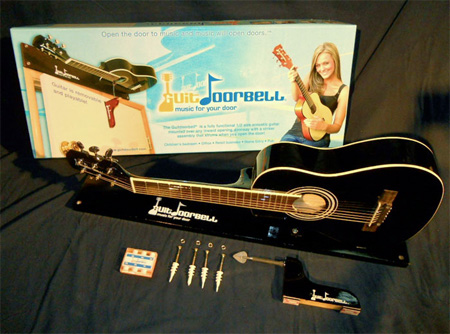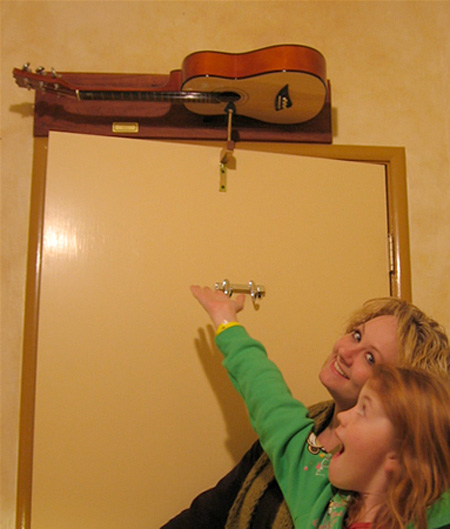 Also check out: Skateboard Guitars and Star Wars Guitars