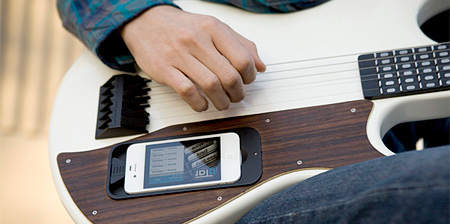 Innovative guitar makes it easy for iPhone owners to learn and play music.
Simply connect your iPhone, open the gTar app, and interactive LED lights will show you how to play and where to place your fingers.

Powered by the iPhone, modern guitar can sound like anything you want: acoustic guitar, distorted bass guitar, or even a synthesizer.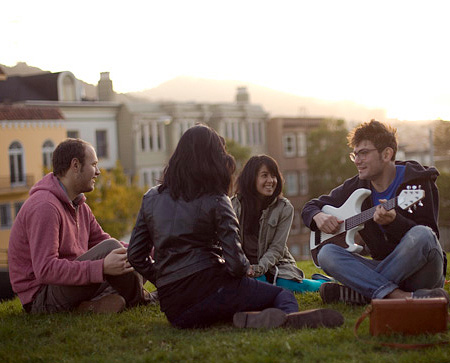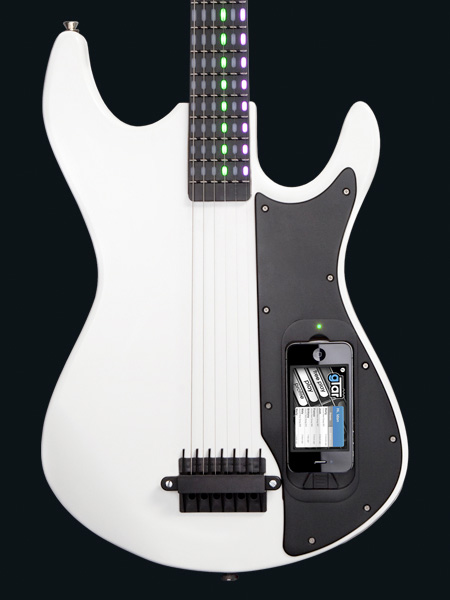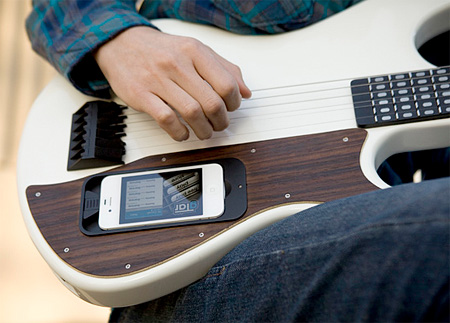 Also check out: Skateboard Guitars and Star Wars Guitars