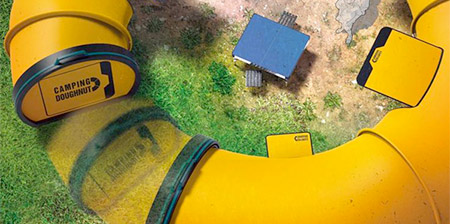 Innovative camping tent can be easily unfolded, extended, and configured in different shapes.
Donut inspired camping tent looks like a giant tube / pipe. Combine two or more sections together when you need space for more people.

Foldable Camping Doughnut concept designed by Sungha Lim, Han Kim, and Hyunmook Lim.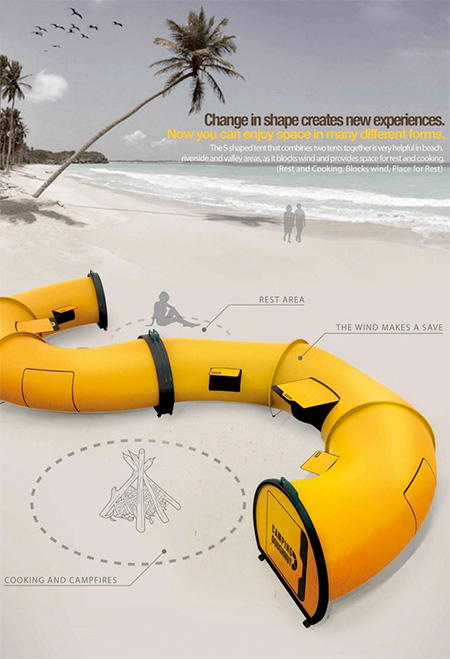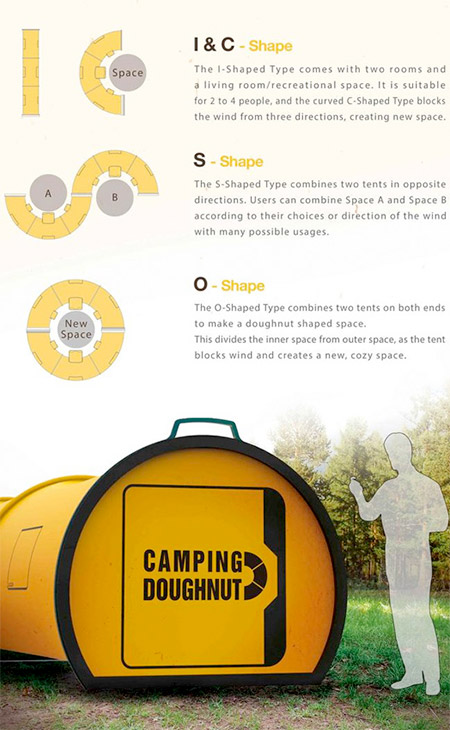 Folds for Easy Transportation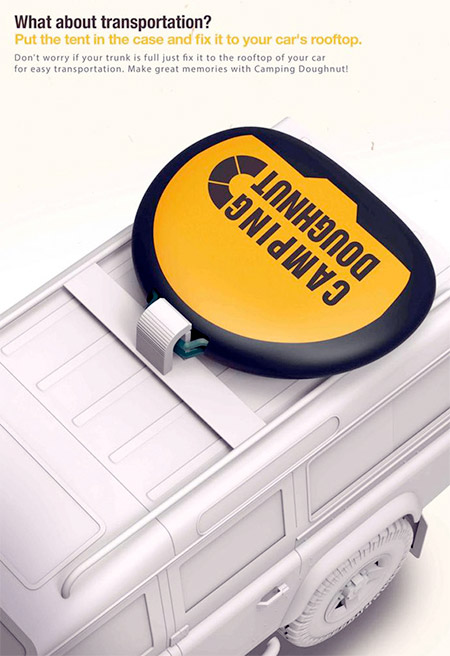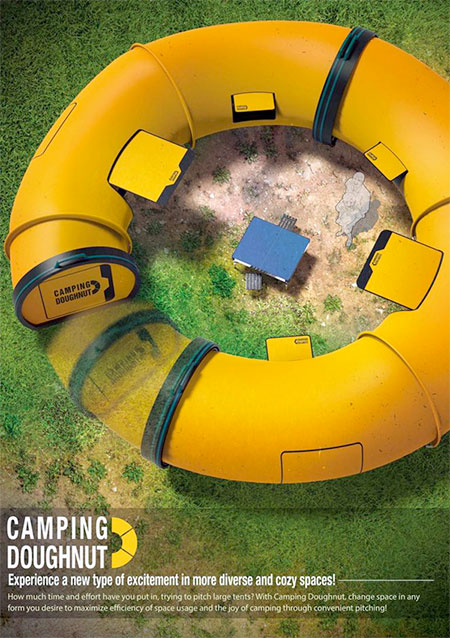 Also check out: Transparent Camping Tent and VW Camper Van Tent