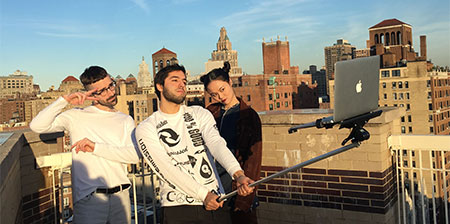 Large selfie stick allows you to use your Apple MacBook as a selfie camera.
MacBook selfie stick designed by Moises, John Yuyi, and Tom Galle.

If you have been using your iPad as a selfie camera, now it is time to upgrade to a larger screen of a MacBook Pro.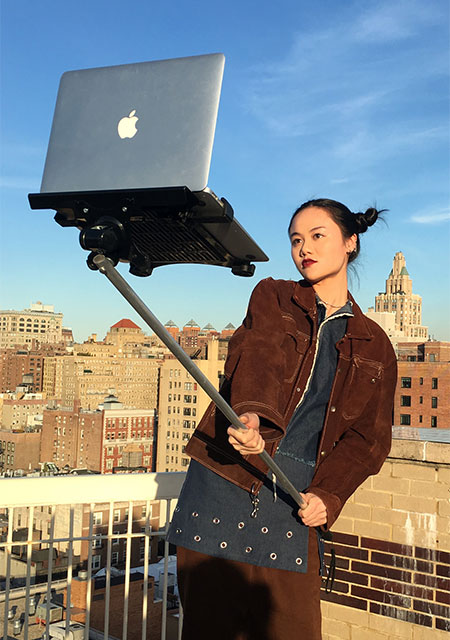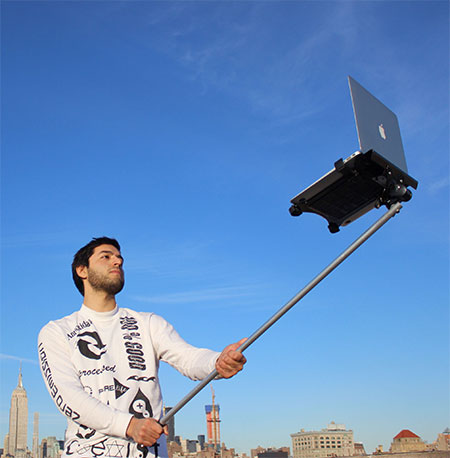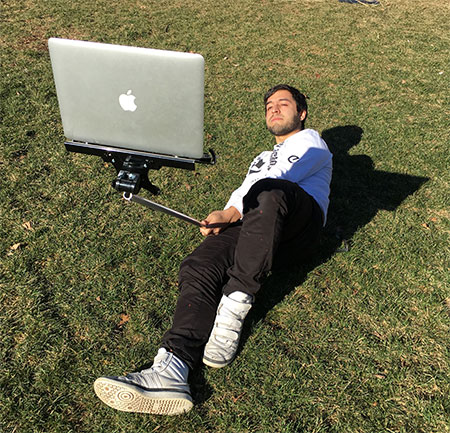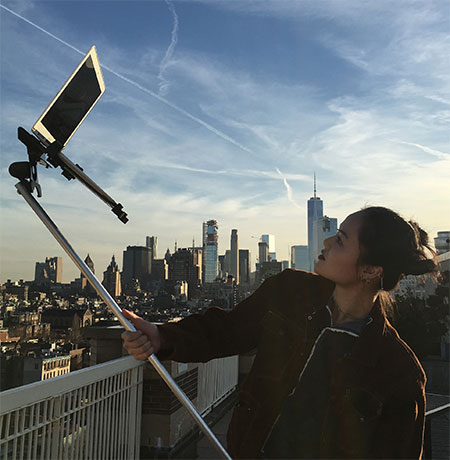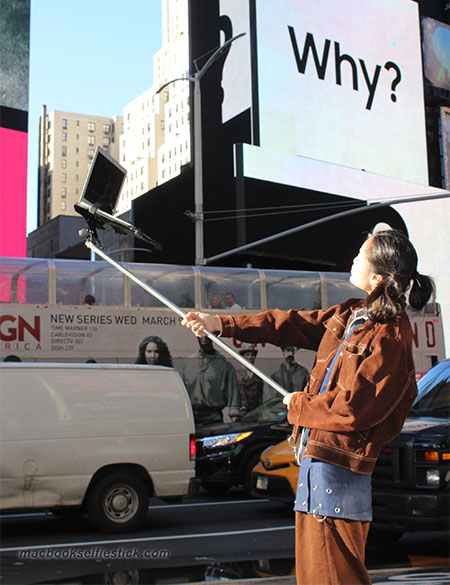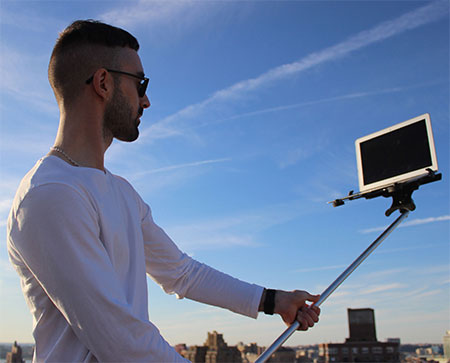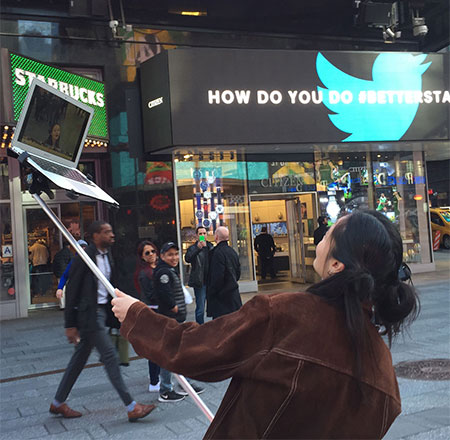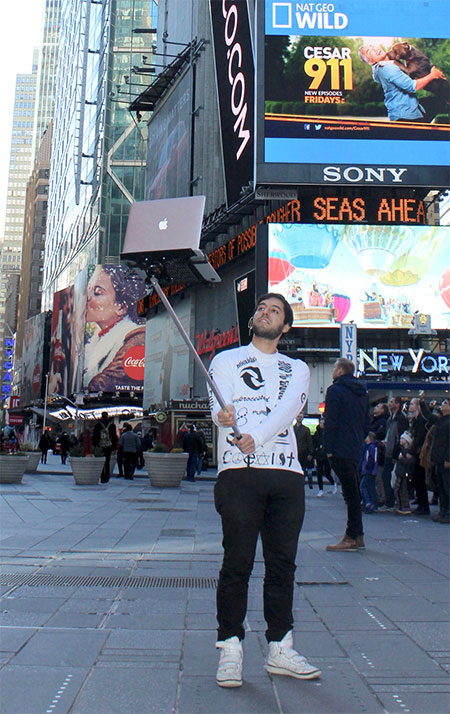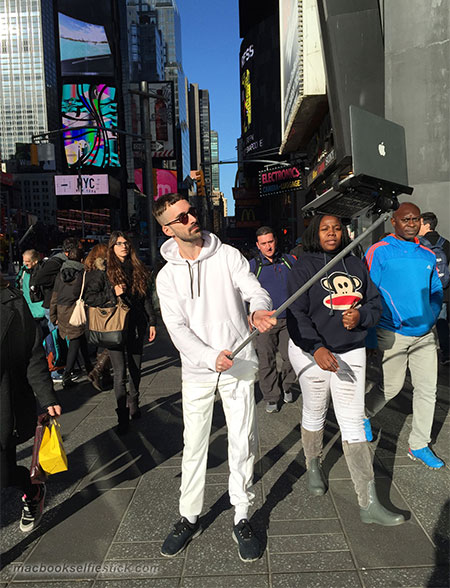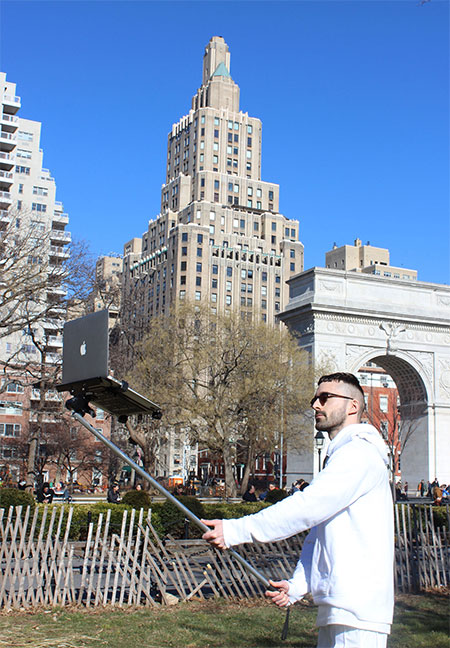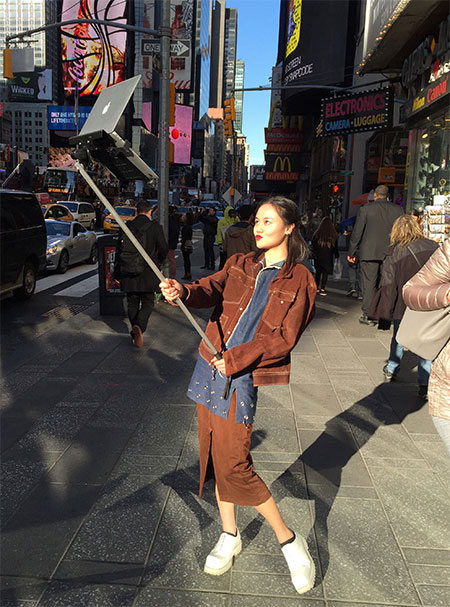 Also check out: Dog Selfie Stick and Human Arm Selfie Stick