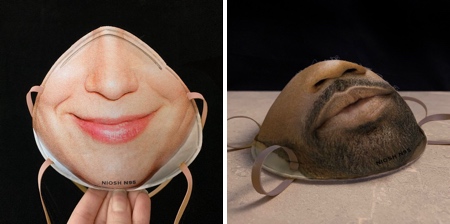 Respirator masks with printed images of realistic human faces protect people from viruses and allow them to unlock their phone without removing the mask.
Unlock your iPhone or iPad with surgical mask that looks just like you.

N95 respiratory masks designed to work with facial recognition software.

Facial ID Respirator Masks printing service by Danielle Baskin.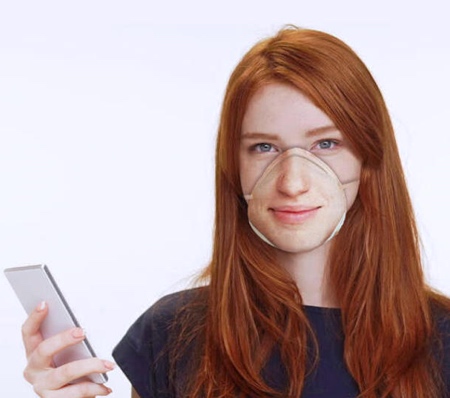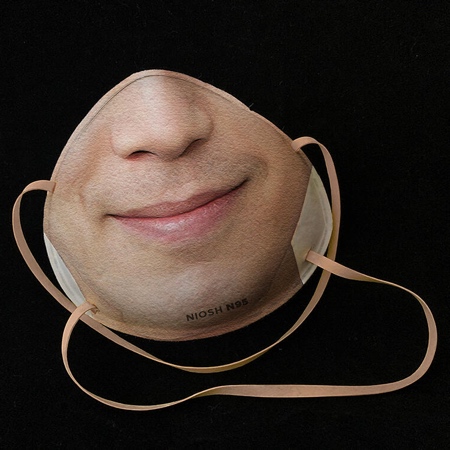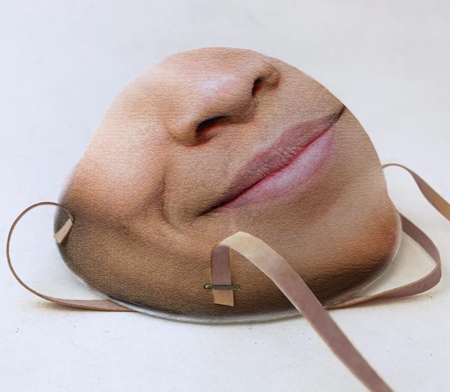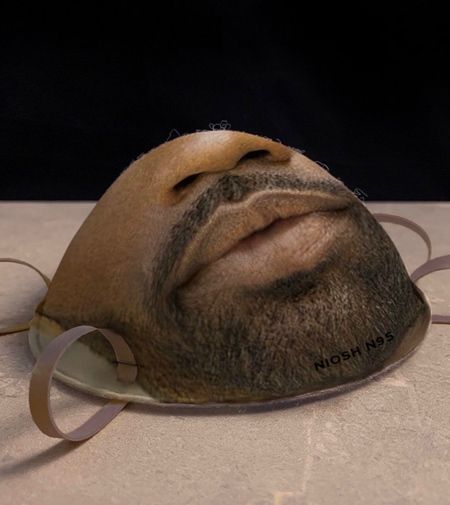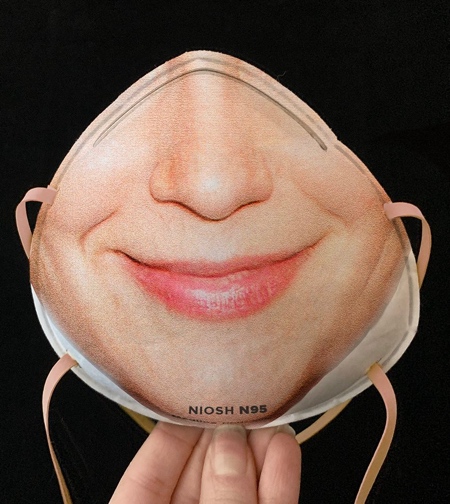 Also check out: Creative Surgical Masks for Dentists