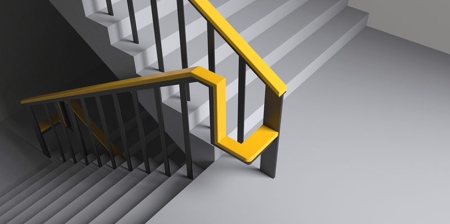 Brilliant and innovative staircase design features a rest chair integrated into the end of each handrail.
Many tall residential buildings are still not equipped with elevators and older people need to take a break during the process of climbing stairs.

By modifying existing stairs handrails, we can create rest stations where tired people can sit down, relax, and rest for a while.

"Rest for a While" staircase handrail chair designed by Shenzhen Jinwei Innovation Design Company.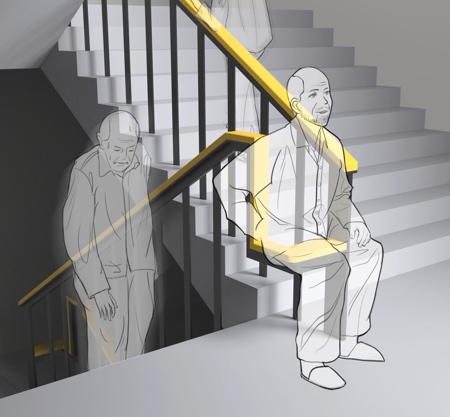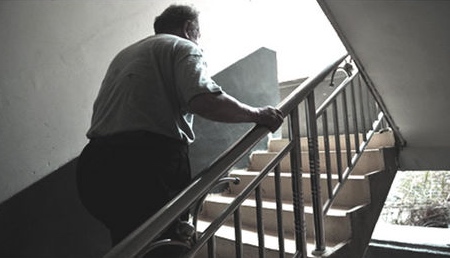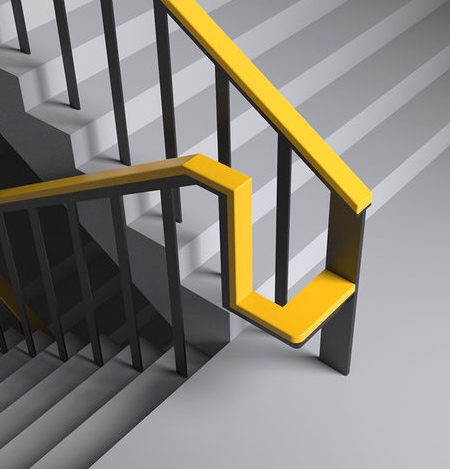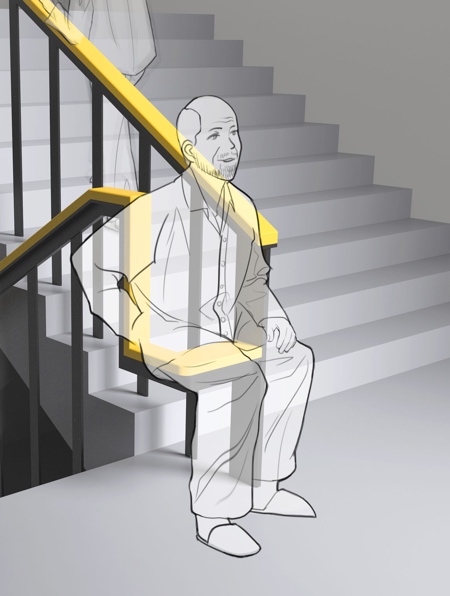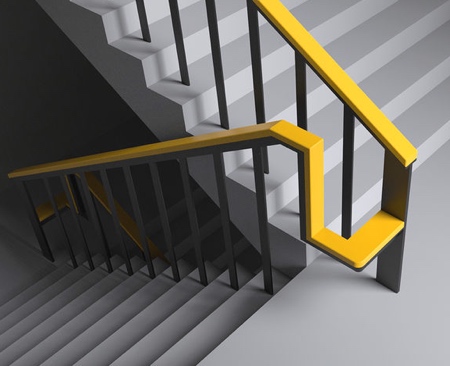 Also check out: Bookcase Staircase