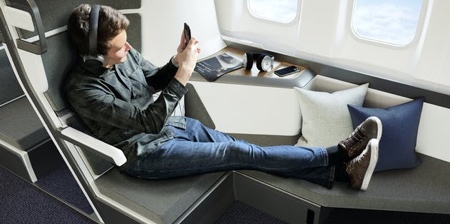 Innovative lie-flat airline seat designed for Economy Class travelers on long distance international flights.
Zephyr seat provides the comfort of a private individual cabin and allows passengers to lie flat or sit upright with their legs fully extended.

Using innovative "stacked" seating configuration, Zephyr seats can be retrofitted into existing commercial Boeing and Airbus airplanes.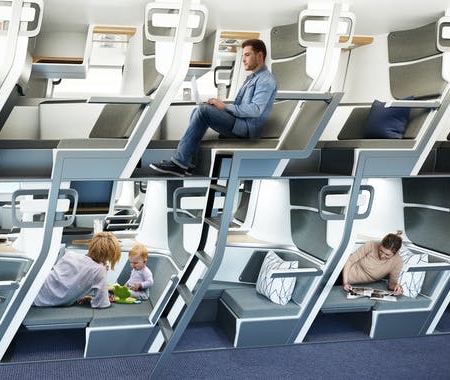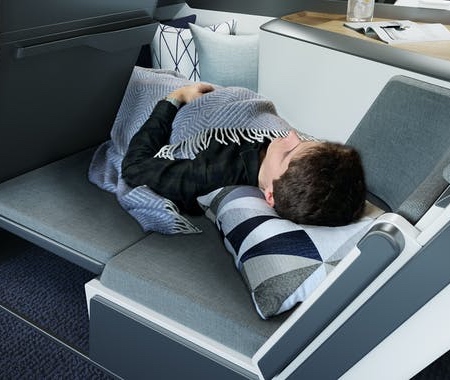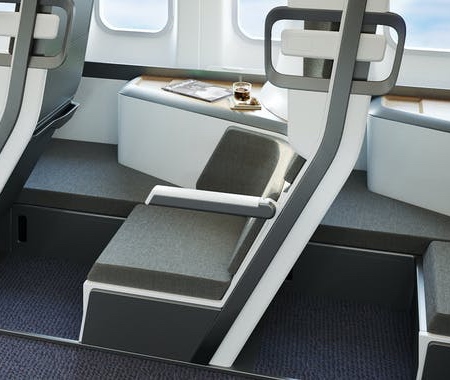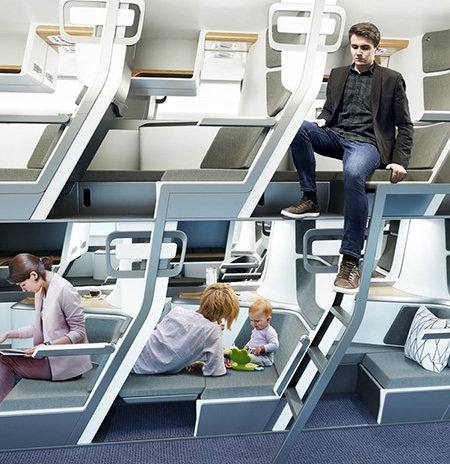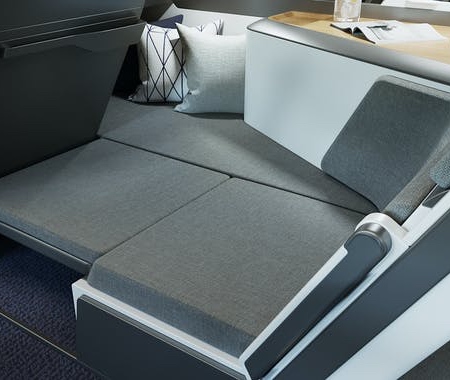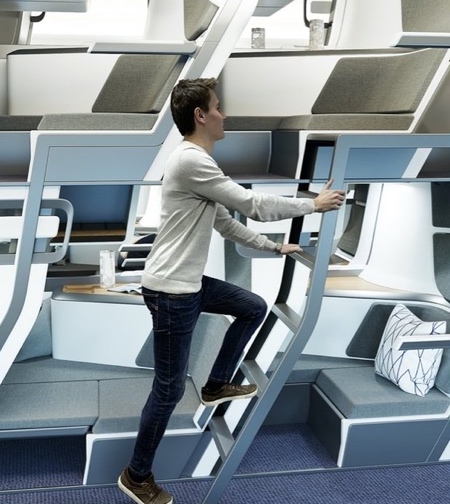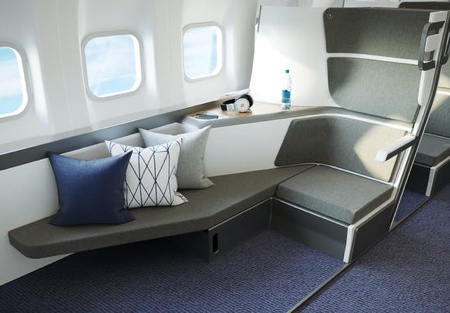 Also check out: Airplane Economy Sleeping Pods