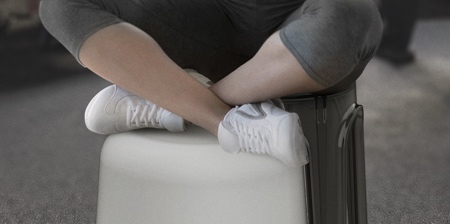 Innovative plastic stool designed for old small restaurants and cheap outdoor cafes allows people to sit comfortably in a cross-legged position.
Made out of two stools joined together to form one "cross-legged stool".

You can overlap two stools or two people can sit separately.

Perfect harmony of old and new styles of sitting.

Euljiro Stool designed by Estab Han from Seoul, Korea.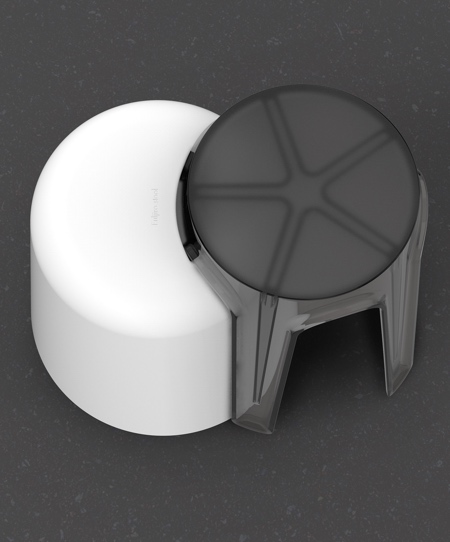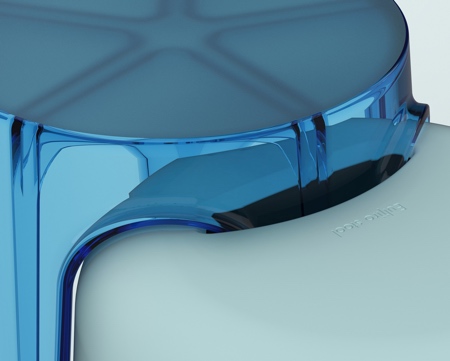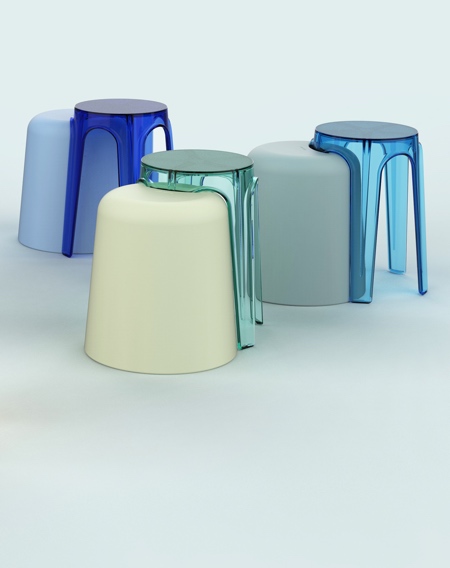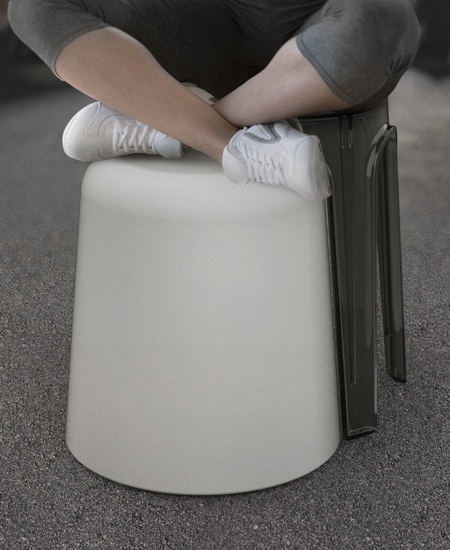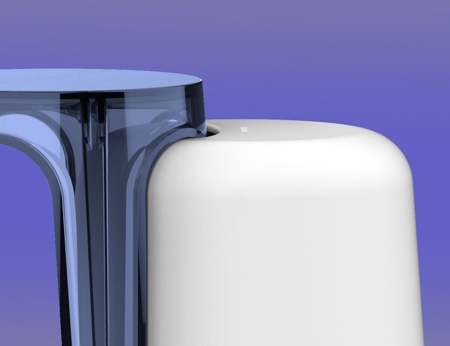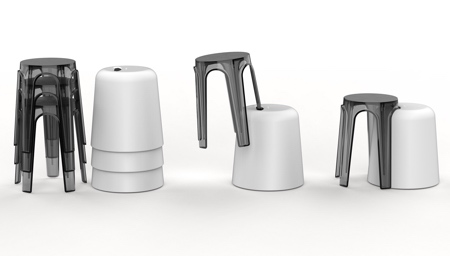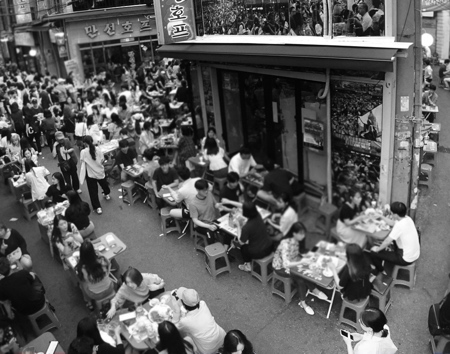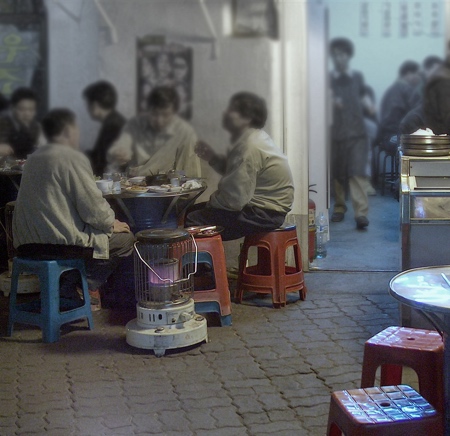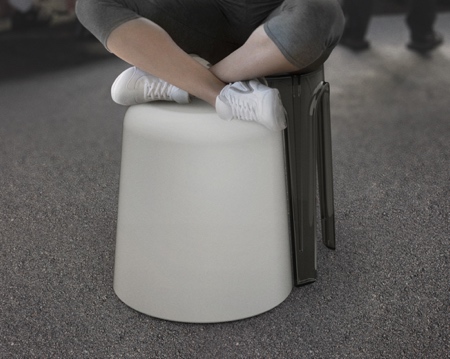 Also check out: Meditation Chair