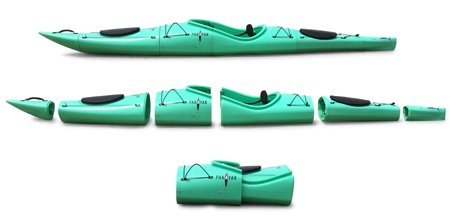 Modular hard-shell kayak made out of six interconnected sections designed to be quickly assembled in less than five minutes.
Pakayak – lightweight, reliable, and leak-proof portable kayak comes with a wheeled bag that is easy to take and store anywhere.

Nesting kayak packs inside itself and fits into a regular car.

Wheel it to the water and paddle it like a traditional kayak.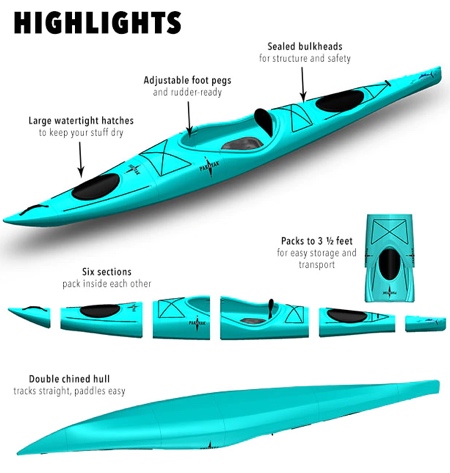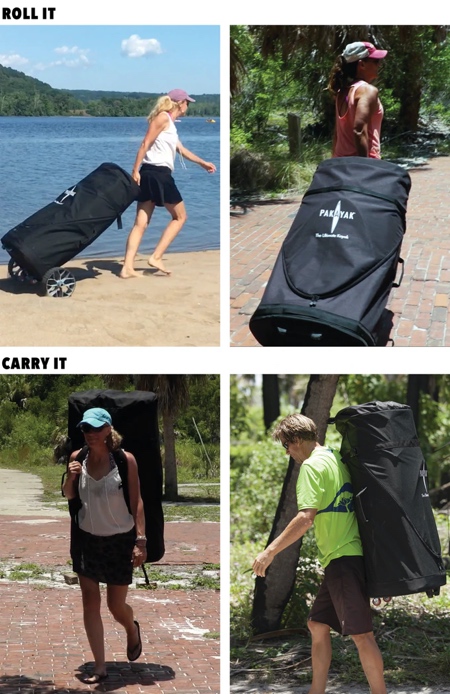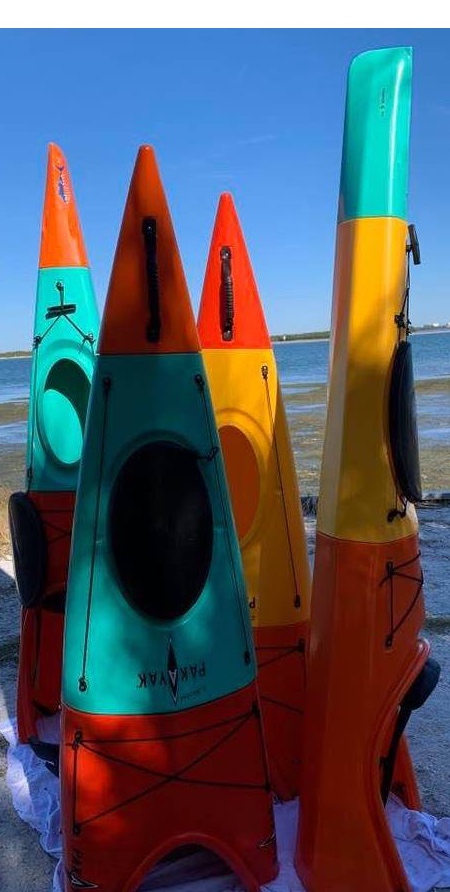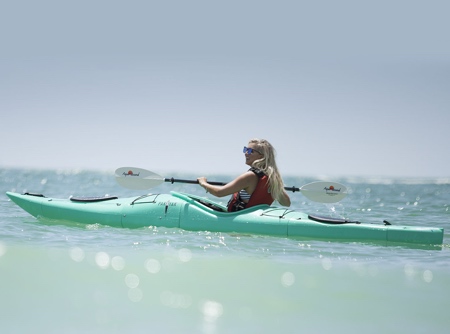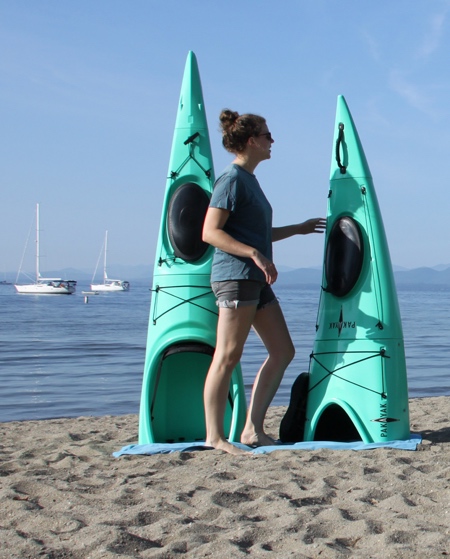 Also check out: Collapsible Surfboard