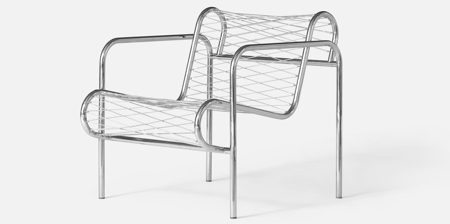 Cool modern chair made out of carbon fibre wire features stainless steel frame.
Wire Chair was first designed by Danish architect Dan Svarth back in 1972.

In the new version, polished steel frame welded together by Mikkel Kjærholm connects to woven carbon-fibre wire seat that is surprisingly comfortable.

Diagonal weave design makes the wire chair strong and stable.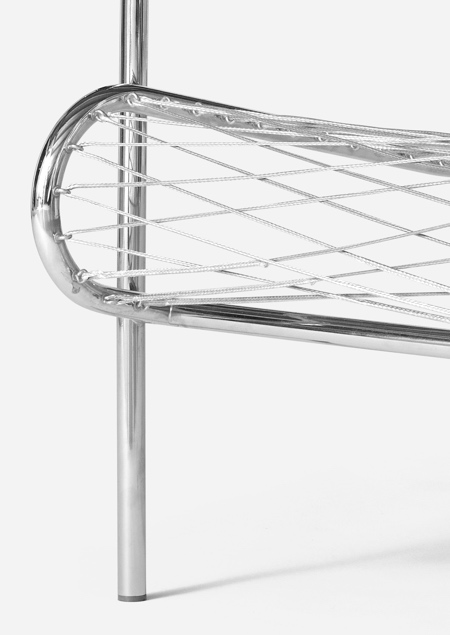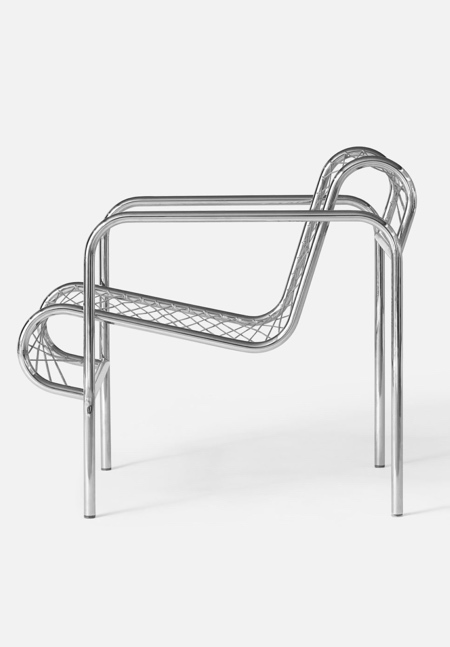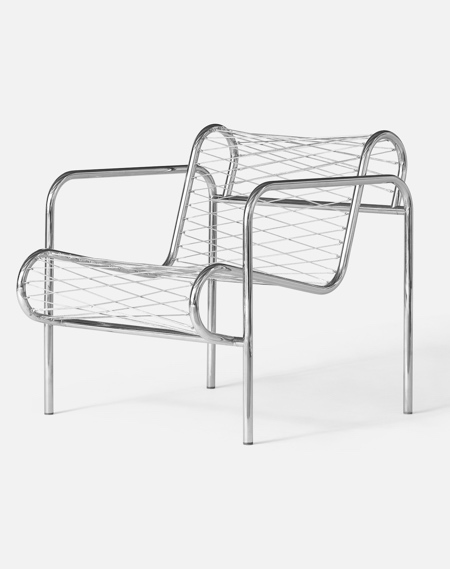 Also check out: Paper Clip Chair