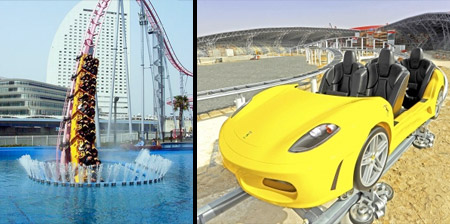 Collection of the world's fastest, tallest and the most scariest roller coasters.
Kingda Ka Roller Coaster
Located at Six Flags Great Adventure in New Jersey, it is the tallest and fastest roller coaster in the world. The train is launched by a hydraulic launch mechanism to 128 miles per hour (206 km/h) in 3.5 seconds.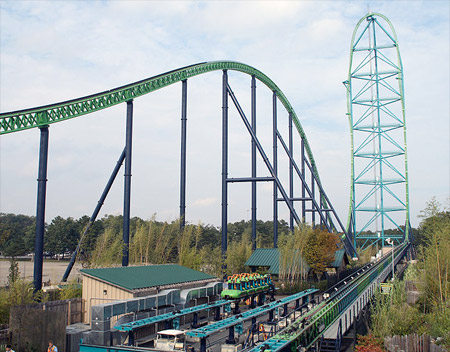 Vertical Velocity Roller Coaster
Located at Six Flags Discovery Kingdom in California, this roller coaster gives riders a sudden scare by stopping the train in mid-air.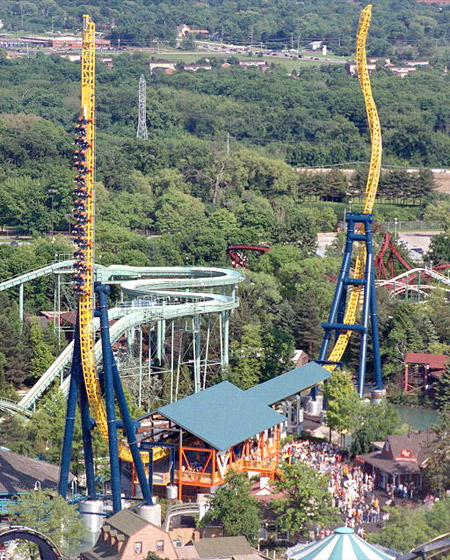 Thunder Dolphin Roller Coaster
Steel roller coaster located at Tokyo Dome City Attractions park in Tokyo passes through a hubless Ferris wheel and a hole in the building.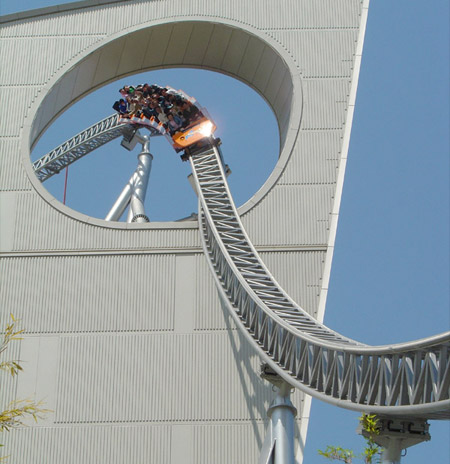 Expedition GeForce Roller Coaster
Located in Germany, the roller coaster train travels through a course of 1.2 kilometres long with seven periods of weightlessness.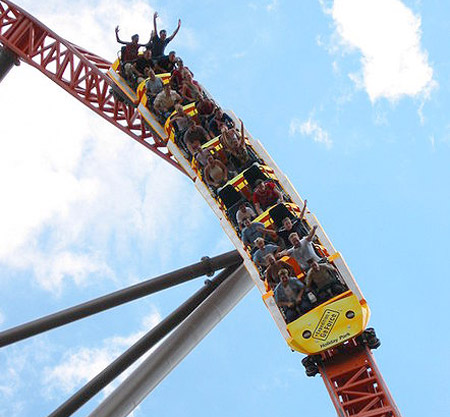 Top Thrill Dragster Roller Coaster
Cool roller coaster at Cedar Point amusement park in Ohio rockets from 0 to 120 mph in 2.8 seconds.
Eejanaika Roller Coaster
Scary roller coaster at Fuji-Q Highland in Japan features seats that rotate 360 degrees in a controlled spin.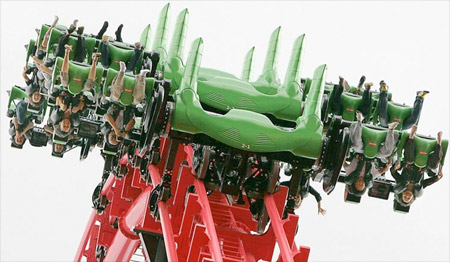 Mantis Roller Coaster
Stand-up roller coaster at Cedar Point Amusement Park in Ohio designed to have the passengers stand through the course of the ride.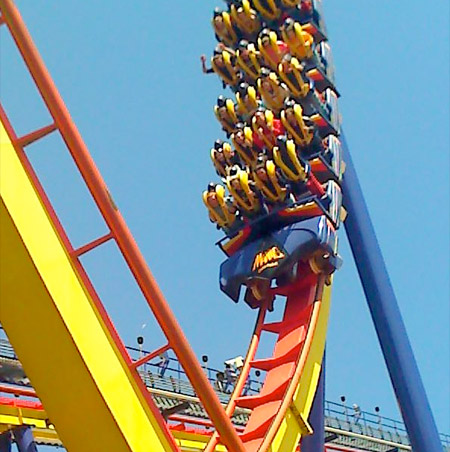 Ferrari Roller Coaster
GT roller coaster in Abu Dhabi sends two Ferrari F430 Spider carriages sprinting along twisting parallel tracks on a race to the finish line.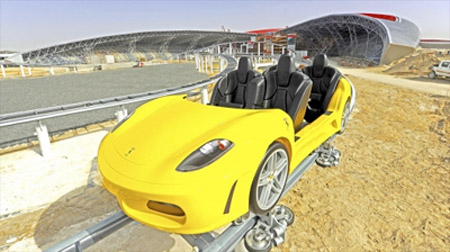 Pedal Powered Roller Coaster
Skycycle coaster at Washuzan Highland Park in Okayama, Japan.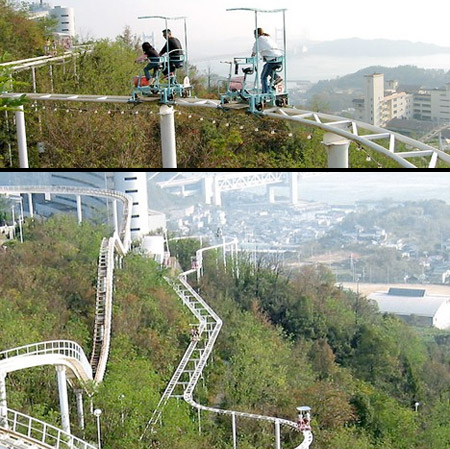 Underwater Roller Coaster
Vanish roller coaster at Cosmo Land in Japan unexpectedly dives into an underwater tunnel.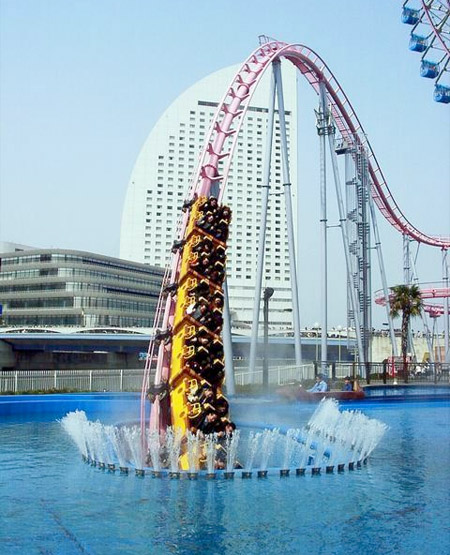 Also check out: Walkable Roller Coaster