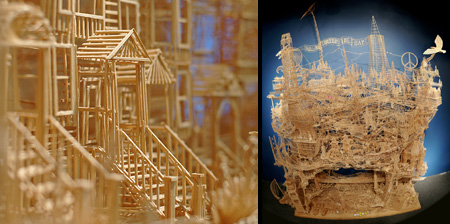 Amazing sculpture created by Scott Weaver out of 100,000 toothpicks.
Made over the course of 35 years, unique sculpture features multiple ball runs that allow you to go on "tours" of different parts of San Francisco.

"Rolling Through the Bay" toothpick sculpture will be on display in the Tinkering Studio until the end of June.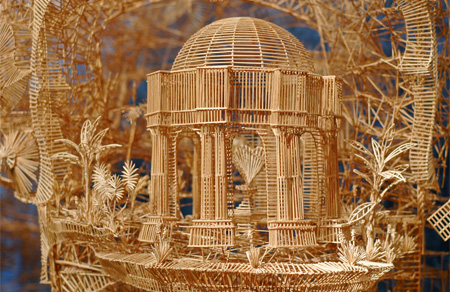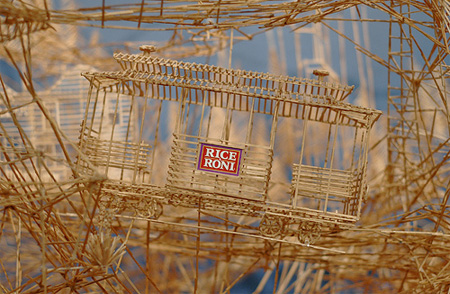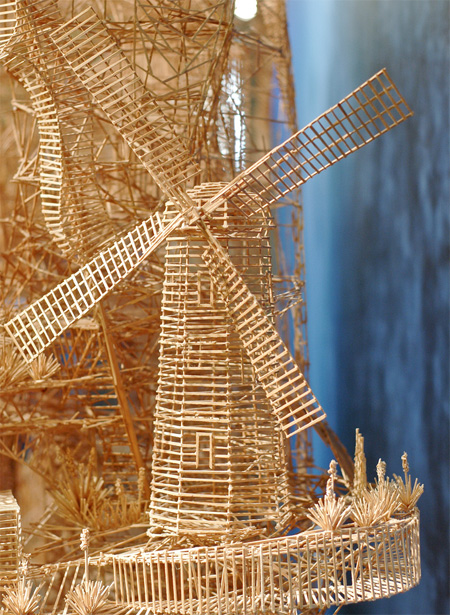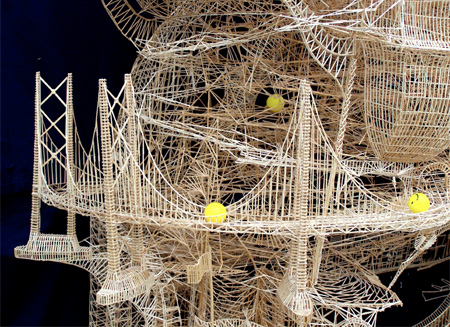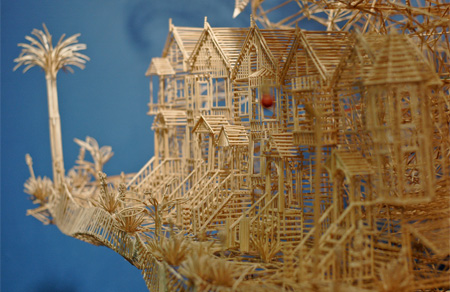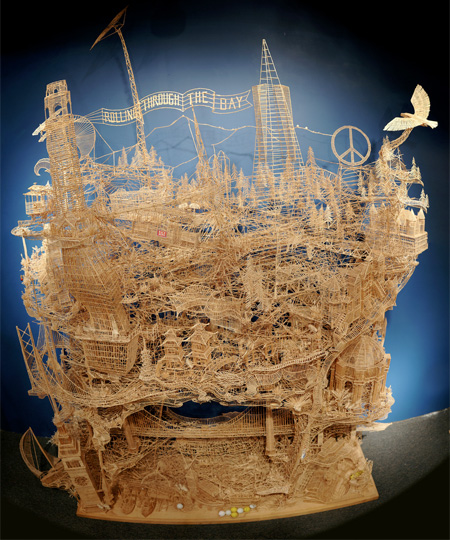 For more cool sculptures, check out: 3D Sculptures Made of Crayons