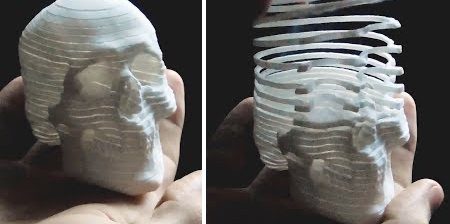 Creative slinky helical spring toy designed to look like a miniature human skill.
Mortal Coil – 3d printed human skull shaped slinky made by Ryan Kittleson.

It is a sculpture. It is a slinky toy. It is just deathly fun to play with.

Skull Slinky available in top-to-bottom or side-to-side stretching design.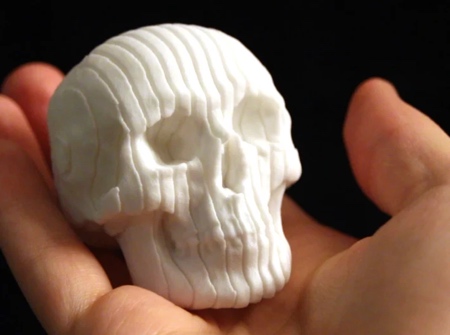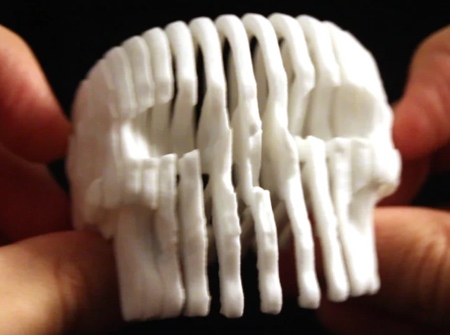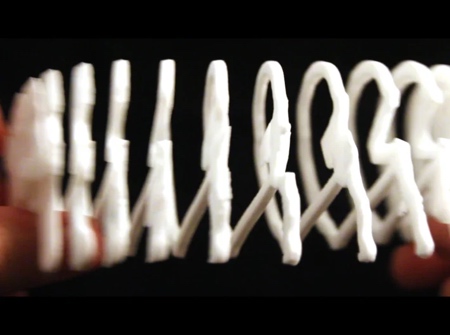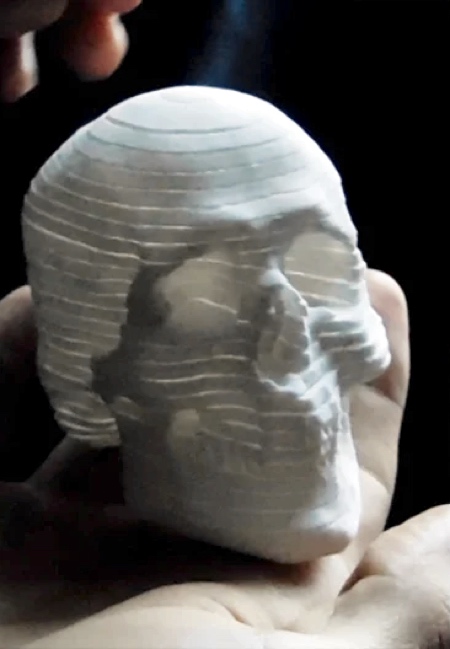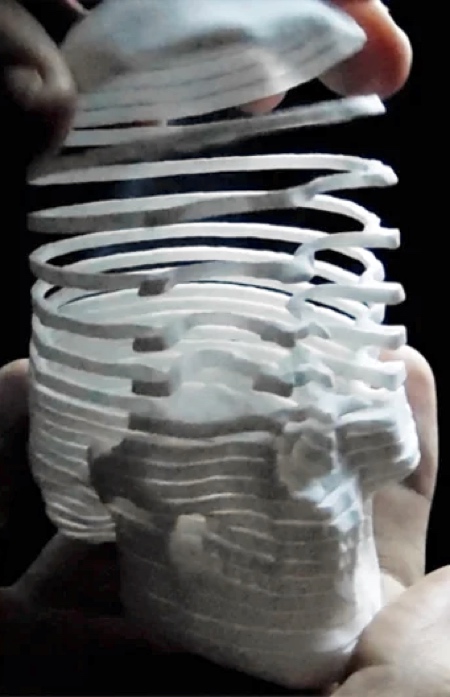 Also check out: Skull Microphone