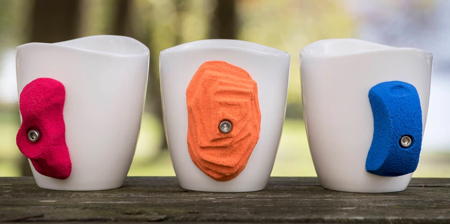 Unique coffee mugs designed for adventurers feature creative handles inspired by different rock climbing holds.
Practice rock climbing and increase grip strength every time you drink your morning tea or coffee.

Mug with rock climbing hold instead of a handle made by Climbergoods for expert and novice rock climbers.

Socket cap screw in the rock climbing hold mug handle is decorative.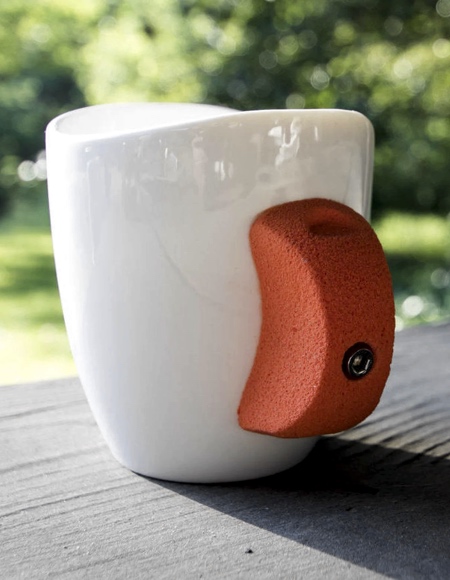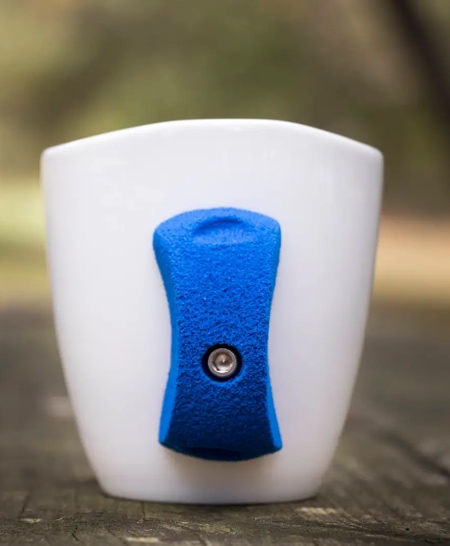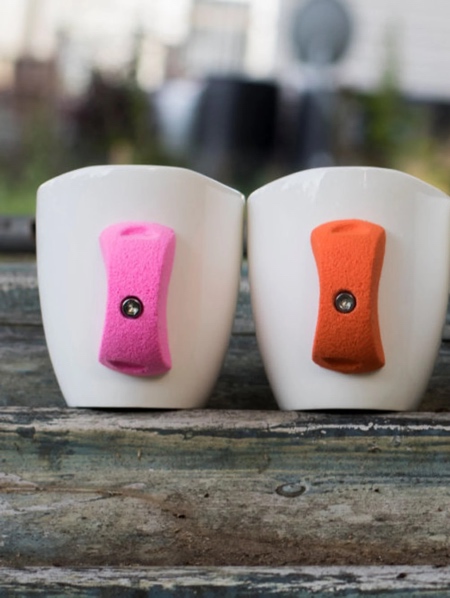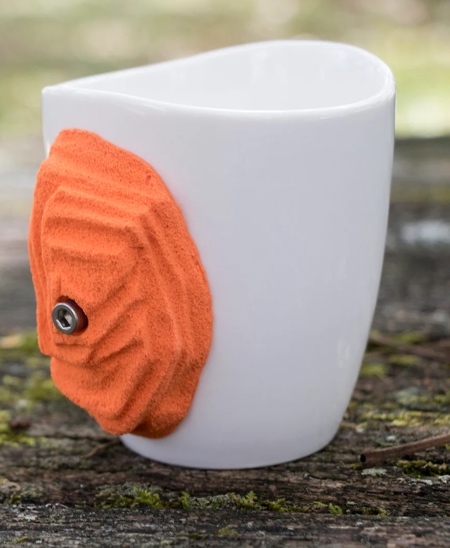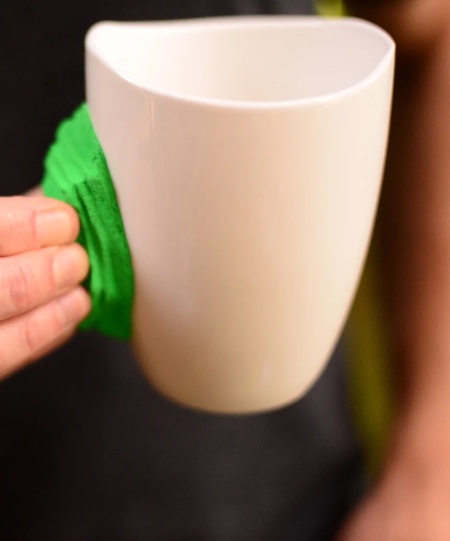 Also check out: Modular Climbing Wall