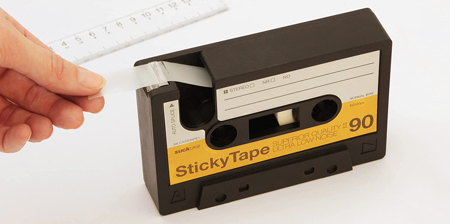 Cool sticky tape dispenser that is designed to look like an audio cassette tape.
Cassette Tape Dispenser holds and dispenses sticky tape. It is made out of heavyweight rubber to ensure stability on a desk.

It has a classic design that is appreciated by retro music enthusiasts.

Can be given as a gift to someone who respects vintage technology.

Even though technology has advanced, cassette tape dispenser serves as a reminder of the past while still being functional in the present.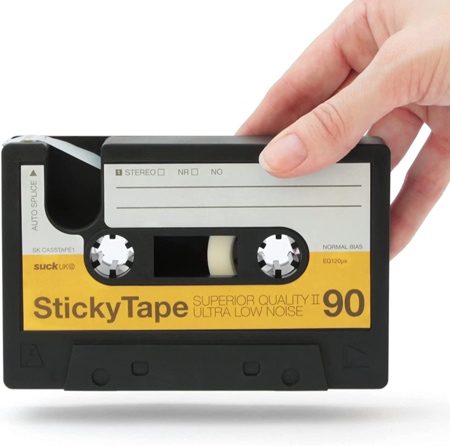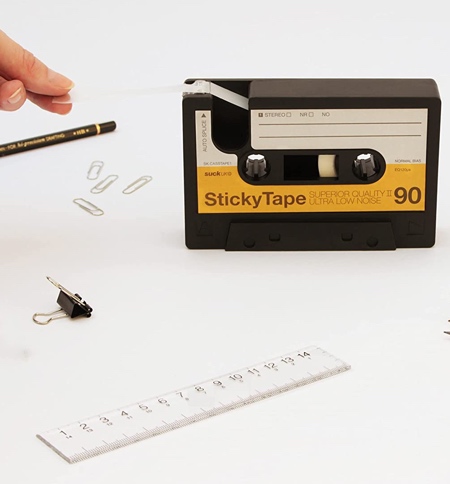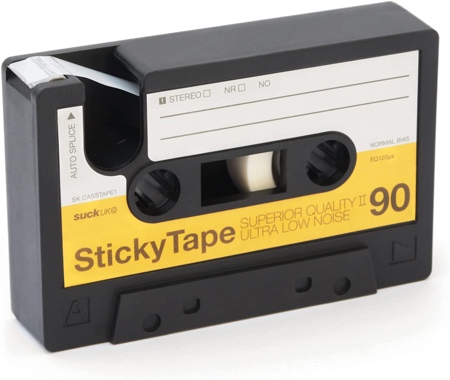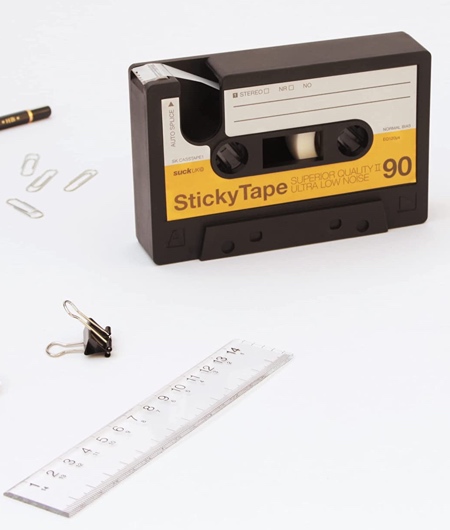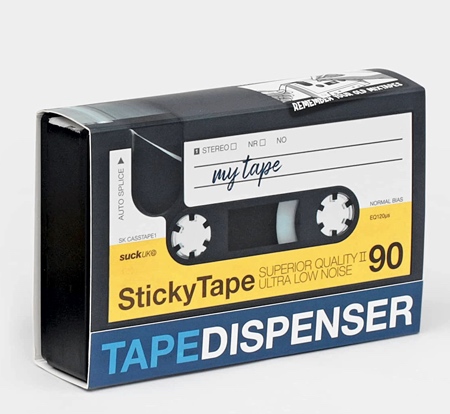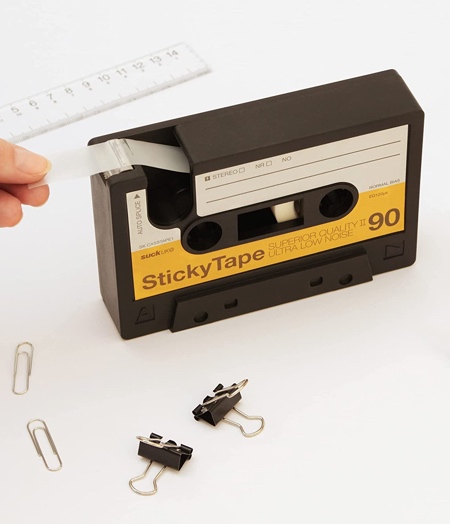 Also check out: Cassette Tape Coffee Table