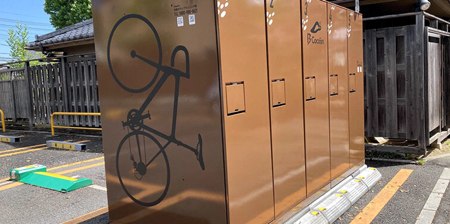 Innovative bicycle parking system, called "B-Cocoon", has been developed in Japan to provide a safe and quick storage for bikes.
It is a solid locker that allows cyclists to park their bikes securely while they rest or sightsee.

The "B-Cocoon" is an hourly parking locker that is available to registered members through a dedicated app.

Bicycle parking locker uses vertical wall-mounted bike rack designed by Adventure Aid. The lockers can also store helmets and baggage.

Say goodbye to traditional bike racks and hello to the "B-Cocoon" – the ultimate solution for bike storage.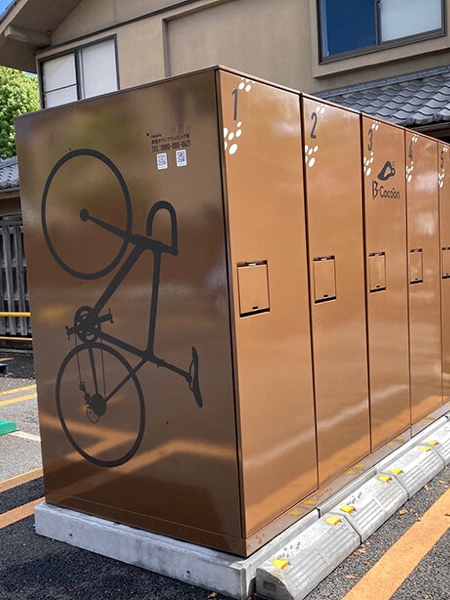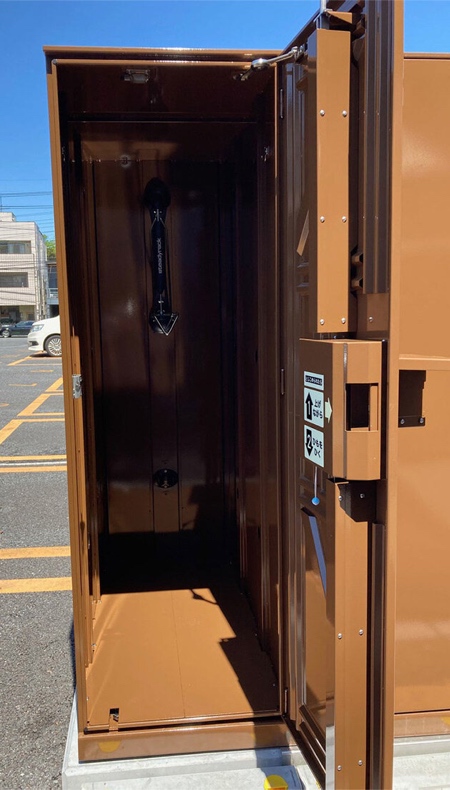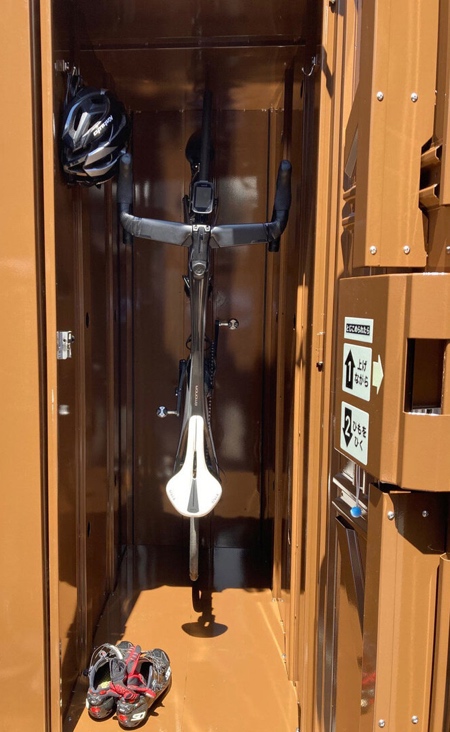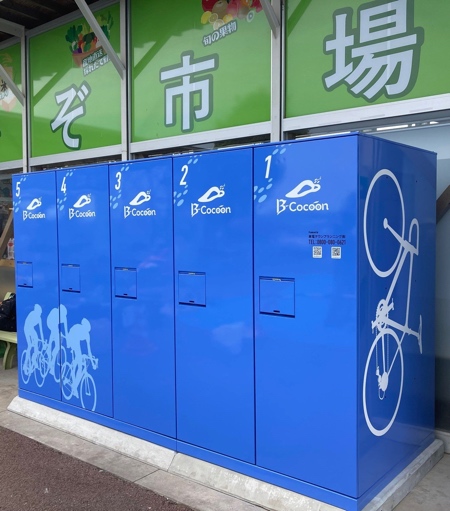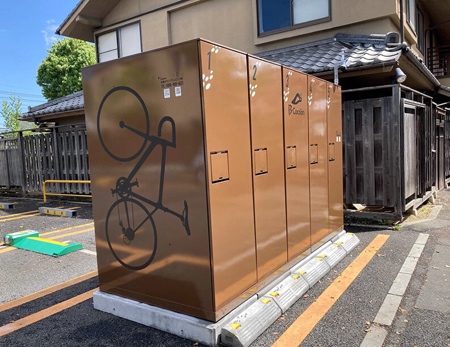 Also check out: Bicycle Storage Capsule