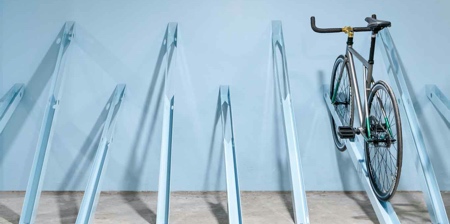 Painted steel rails with cut-outs for bicycle wheels and locks provide clever solution for efficient bicycle parking and long term storage.
'Bici' designed by Zeller&Moye can be attached to any wall and used as an incentive to increase the number of cyclists in high traffic and busy cities.

First installed within the Departamentos Condesa in Mexico City.

Photography by Daniel Alonso.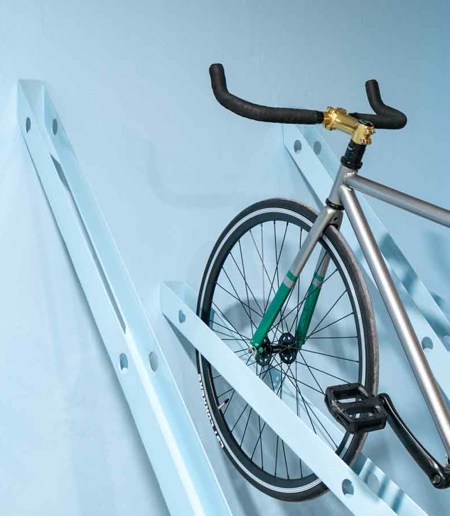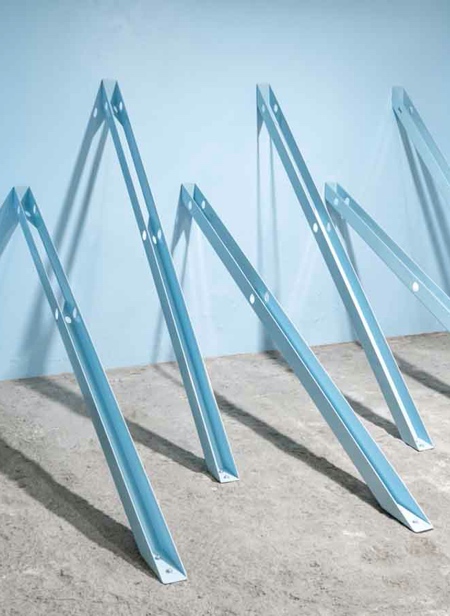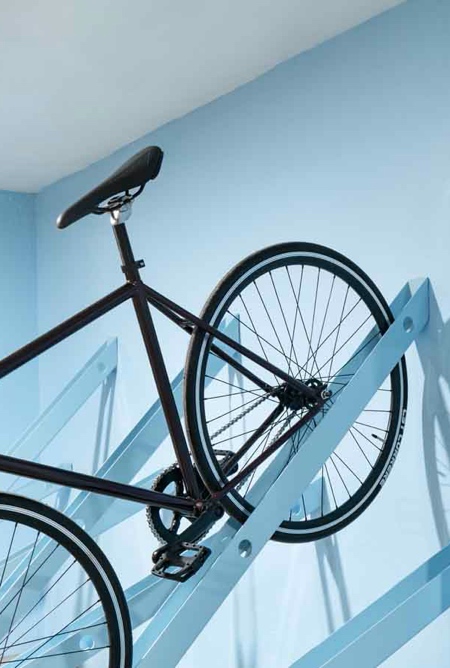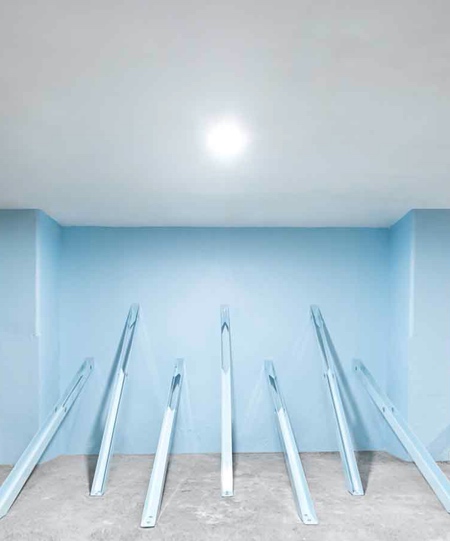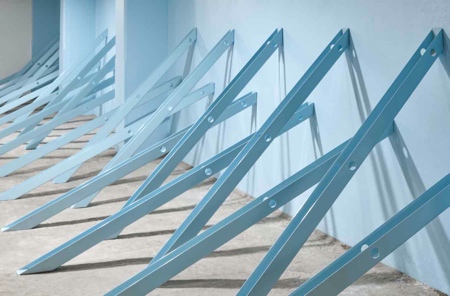 Also check out: Flexible Bicycle Racks