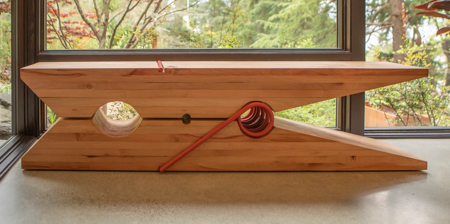 Unique piece of furniture made out of wood and inspired by pop-art design is a creative bench that looks like an oversized clothespin.
Giant Clothespin Bench designed by Matheson Woodwork features painted non-functioning spring assembly made from solid thick steel.

Price of the clothespin bench starts at $8,250 and varies based on the wood species, size, and shipping location.

Clothespin shaped bench is not only a great conversation starter, but also a practical seating solution for any home or office.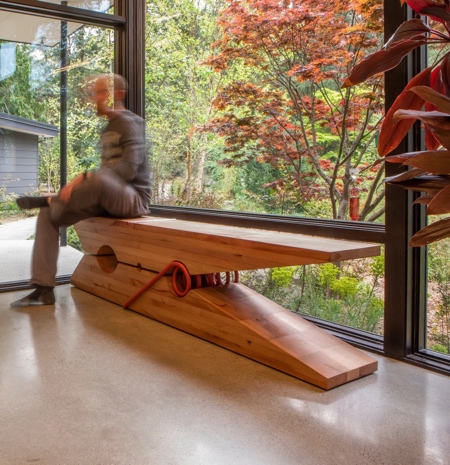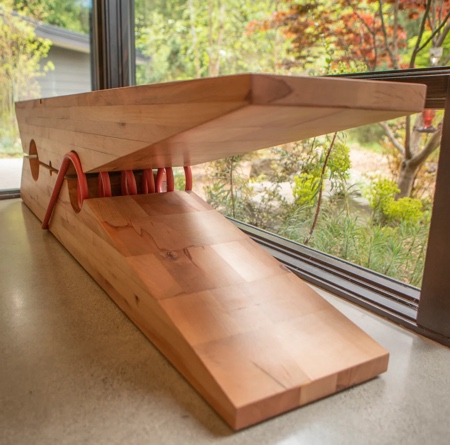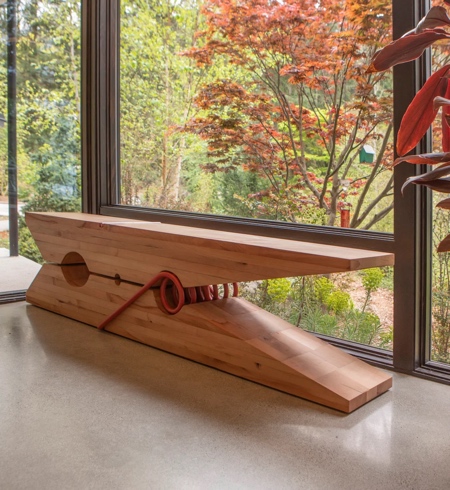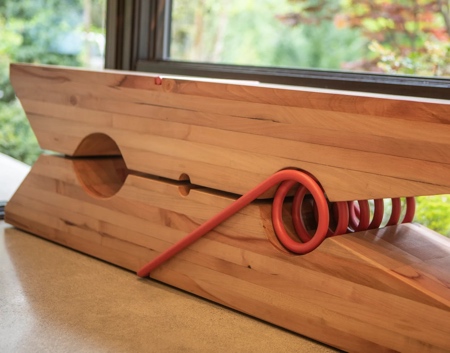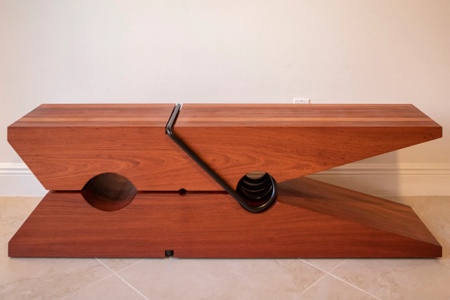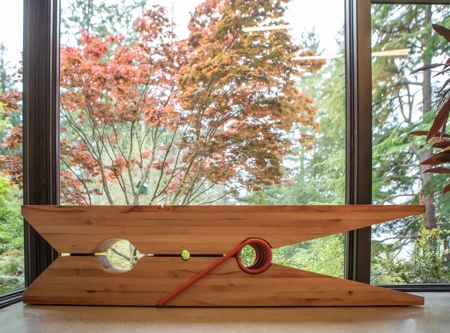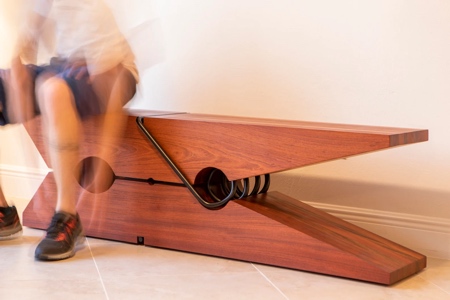 Also check out: Continuous Wood Bench