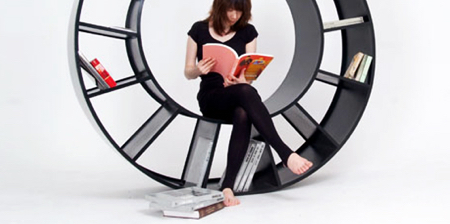 Multifunctional bookcase doubles as a rocking chair for reading and relaxing.
"The Motion" rocking chair bookcase made of steel. Designed by KAMKAM.

Unique feature of this fun bookcase is its side-to-side rocking ability, which brings unexpected joy to users.

"The Motion" is a curvy and versatile piece of furniture that enhances both your reading experience and your lounge time.

Just grab a book from the shelf, sit back, and rock while you read.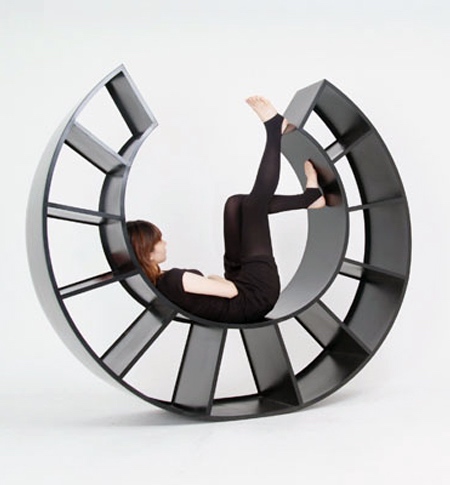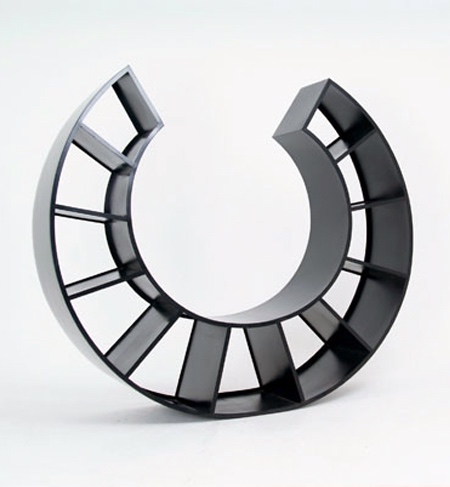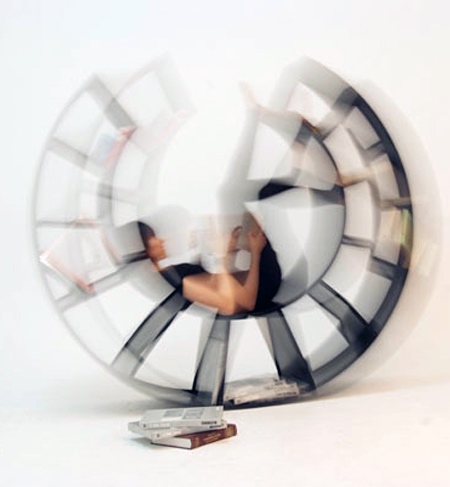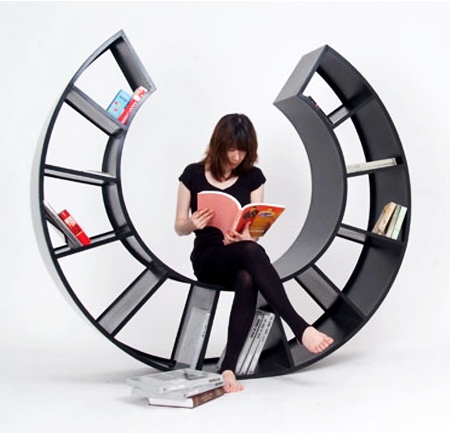 Also check out: Bookcase Lounge Chair