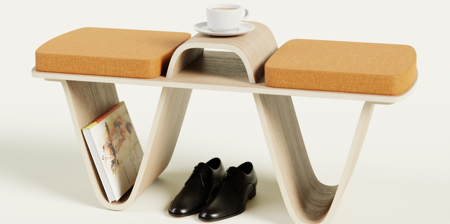 Multifunctional bench with integrated coffee table and bookshelves features unique curved design made from plywood.
"Wait" designed by Ricardo Sa is a versatile furniture piece that combines a bench and a coffee table.

It comes with useful storage space underneath for books and magazines.

When you add a cushion, it becomes a comfy bench, and when you remove the cushion, it transforms into a functional coffee table.

Coffee Table Bench by Ricardo Sa offers comfort, style, and practicality.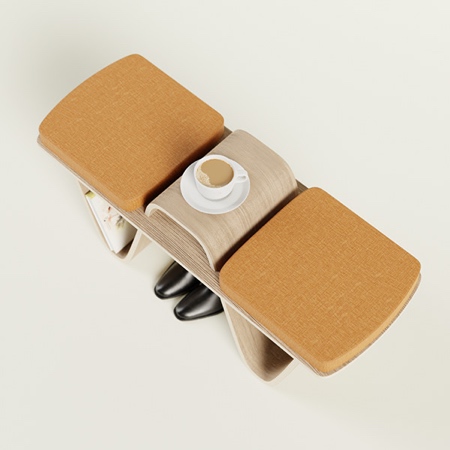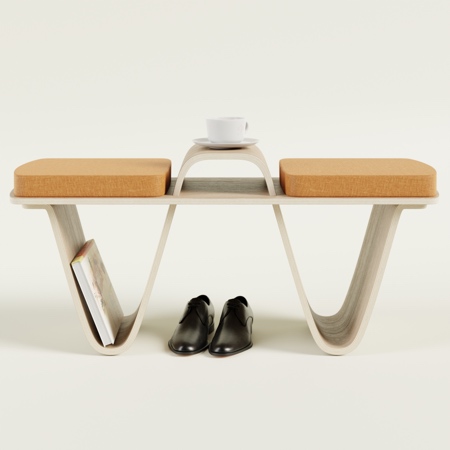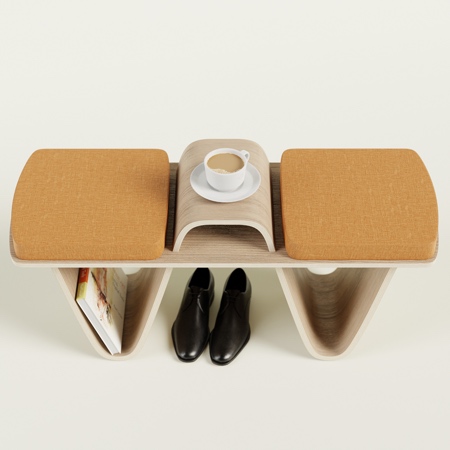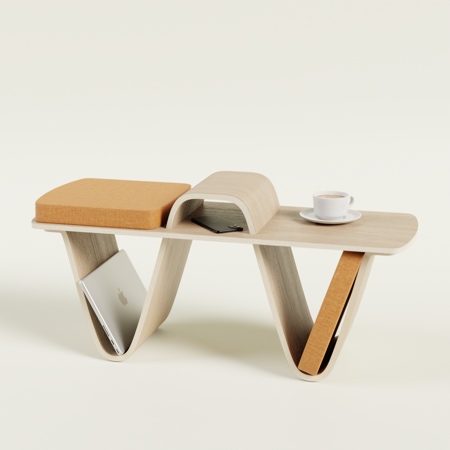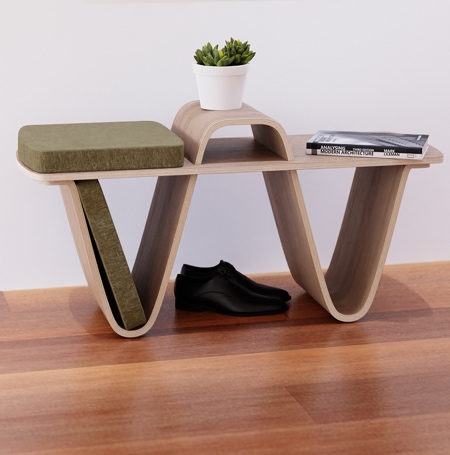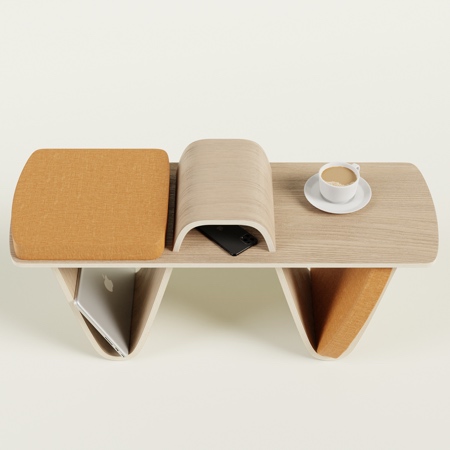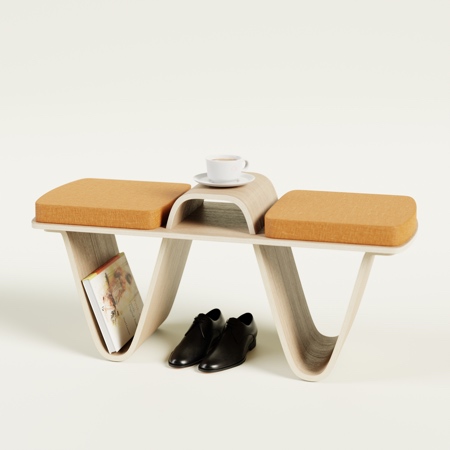 Also check out: Bookcase Coffee Table