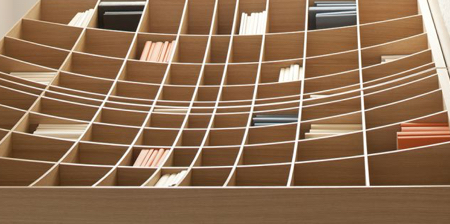 Large bookcase with many shelves and a striking curved design can hold all your books, no matter their size or shape.
Concave Bookcase designed by Simon Pengelly for Joined + Jointed is really big and impressive piece of furniture.

It comes in two parts that can be used separately or joined together.

Created to store a multitude of items, bookcase is perfect for displaying books, collectibles, or any cherished possessions.

Wooden bookcase made of oak or walnut commands attention with its monumental presence!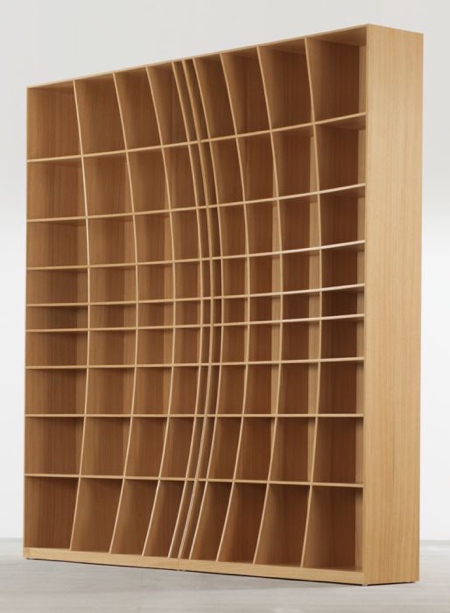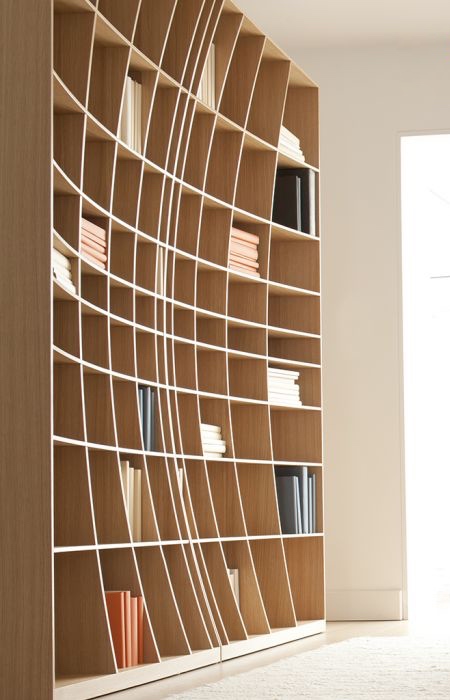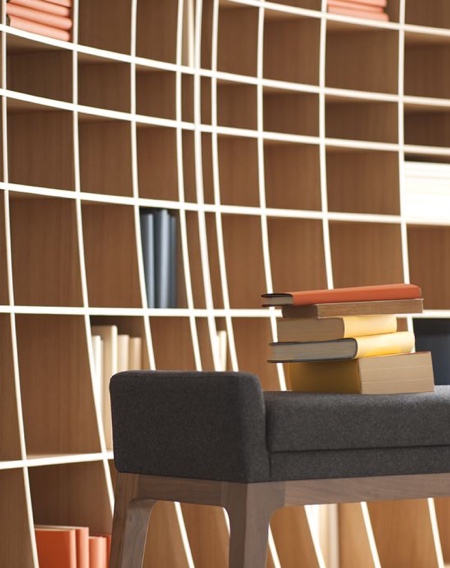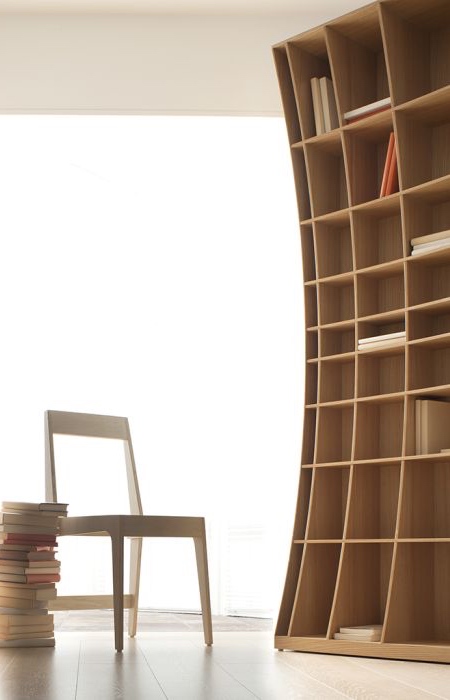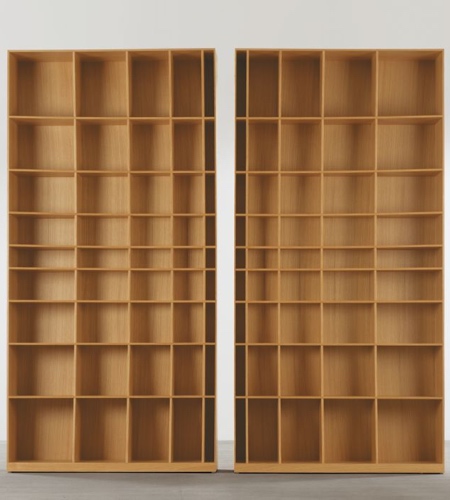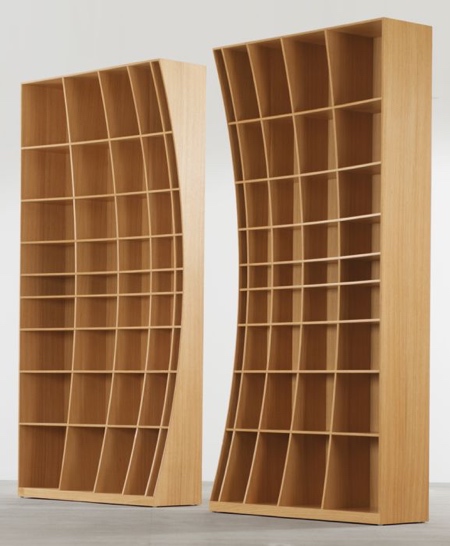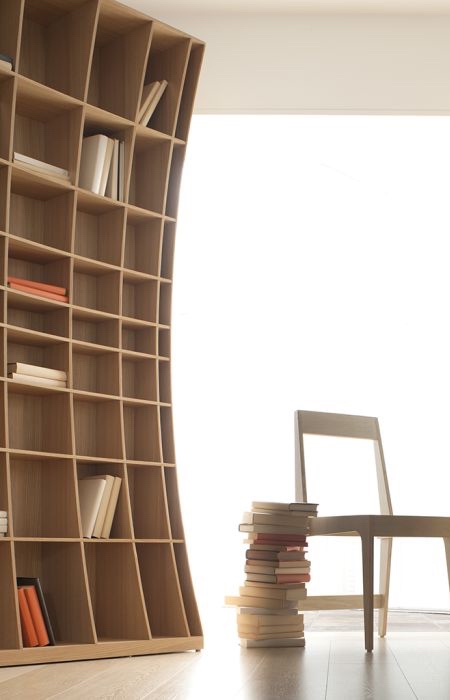 Also check out: Rocking Chair Bookcase