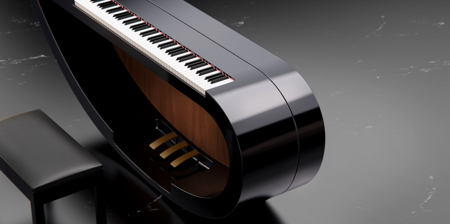 Futuristic piano with beautiful wing shaped design exposes the strings and allows the player to face the audience.
Whipsaw Ravenchord Piano, a breathtaking redesign by Dan Harden.

Its real-time display of hammers, dampers, and inner workings creates an enchanting visual symphony that brings the magic of piano to life.

Modern piano inspired by a graceful bird's wing – because who needs a traditional lid when you can let your music soar without restrictions.

Get ready to enjoy piano music in a whole new way!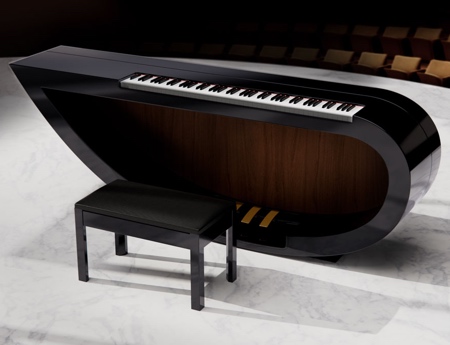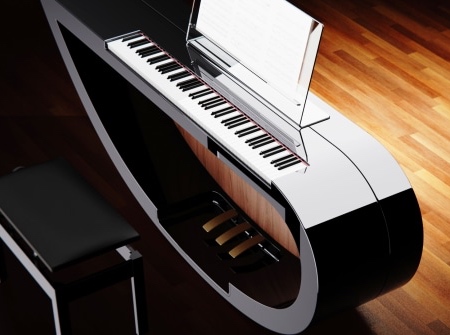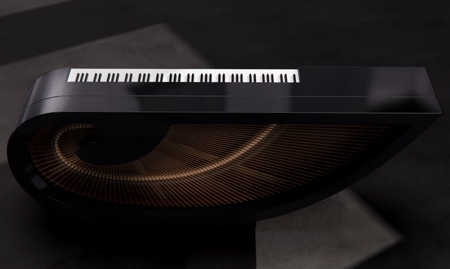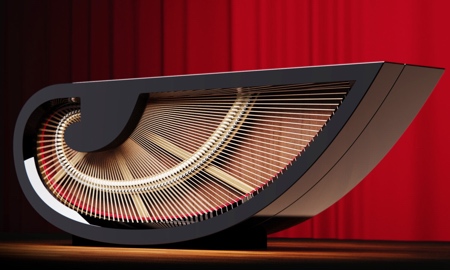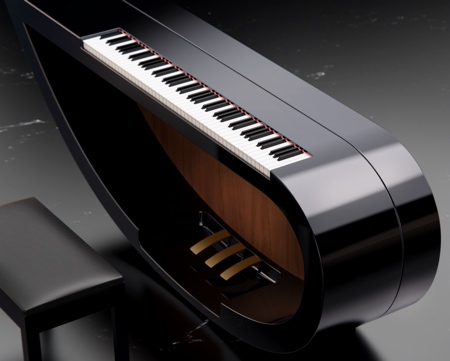 Also check out: Whale Piano