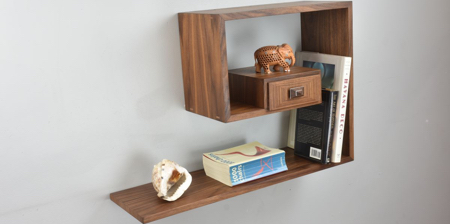 Beautifully designed shelf with small drawer in the middle strikes the perfect balance between form and function.
Wrap Around Wall Shelf by Lee Weitzman crafted out of natural walnut.

If you're looking for a statement piece that also provides storage, look no further than the wall-mounted Wrap Around Shelf.

Installing the shelf is a breeze using included cleats and instructions.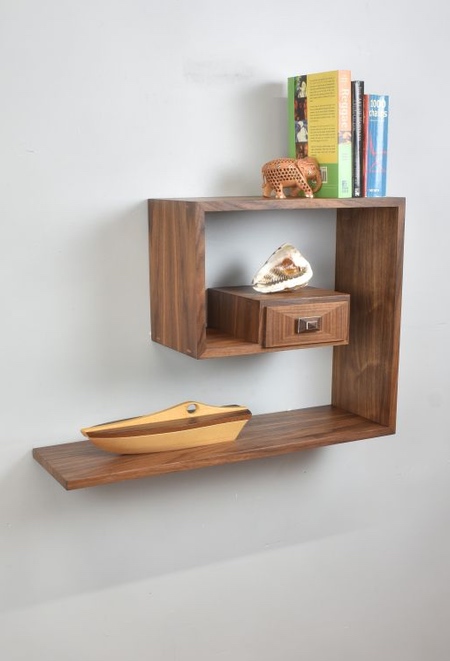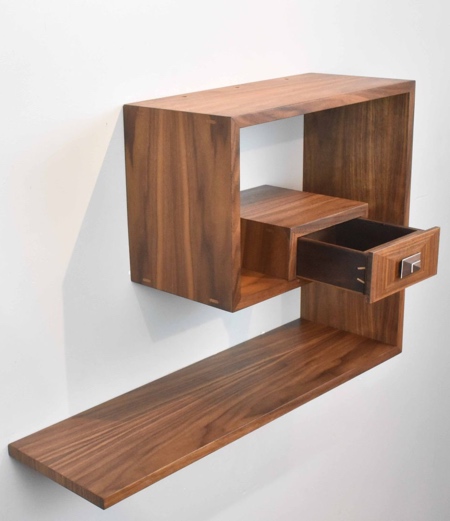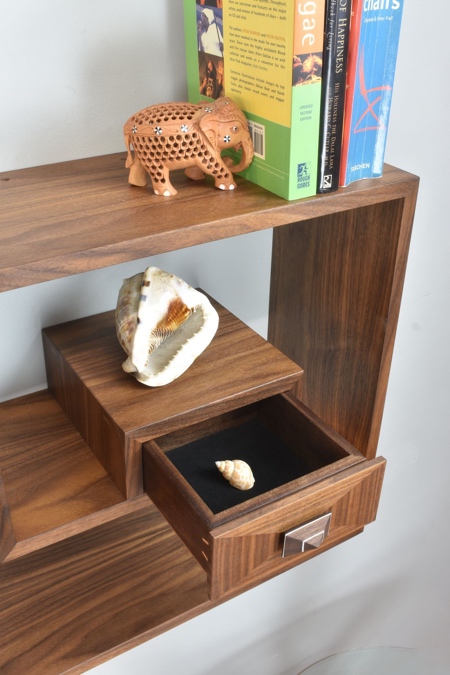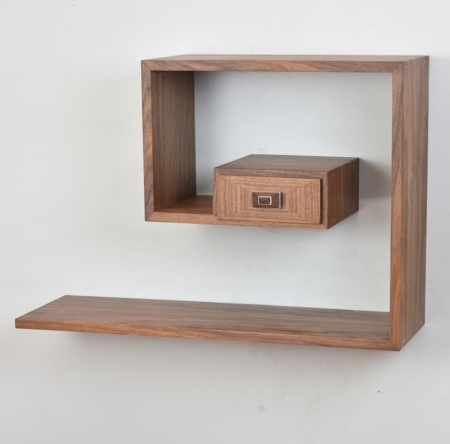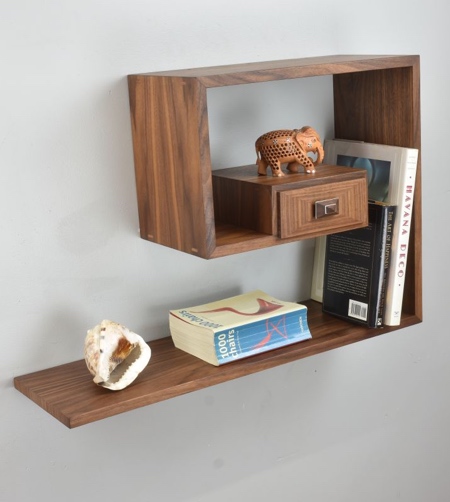 Also check out: Hanging Books Shelf