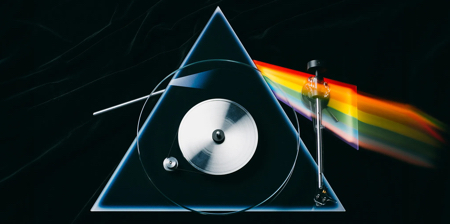 Limited edition record player inspired by iconic artwork of Pink Floyd's album The Dark Side of the Moon.
Cool turntable by Pro-Ject combines the aesthetics of the original artwork with premium materials.

Heavy aluminum sub-platter and a 10 mm heavy glass platter.

Unique turntable is designed for audiophiles and Pink Floyd fans who want to experience their music in a truly special way.

It features a prism-themed design, an acrylic tonearm, LED rainbow backlight, and precision belt drive for high-quality sound.

The Dark Side of the Moon Turntable captures the essence of Pink Floyd album's dynamic and colorful sound world.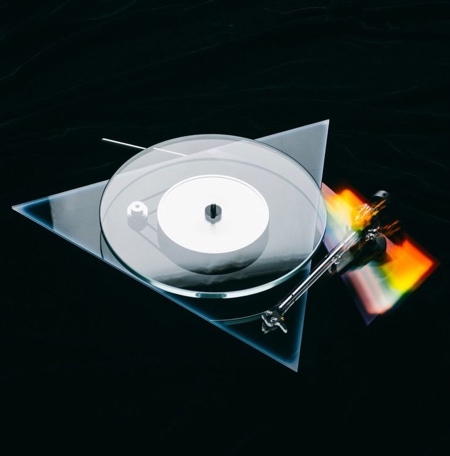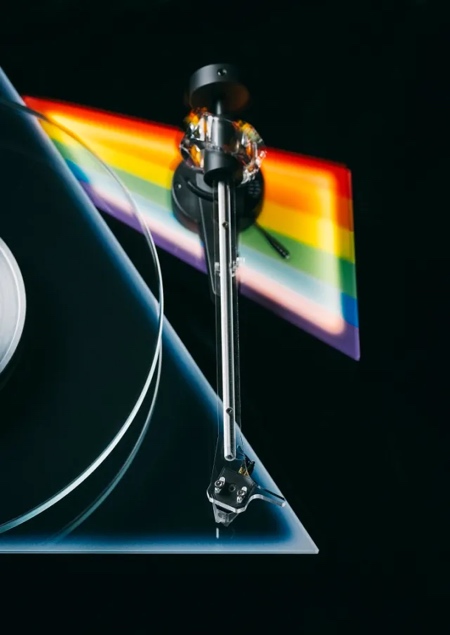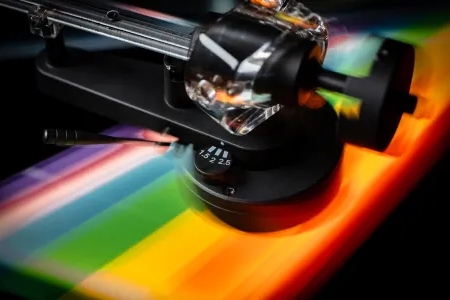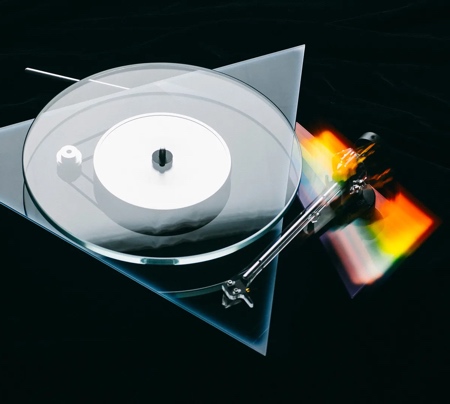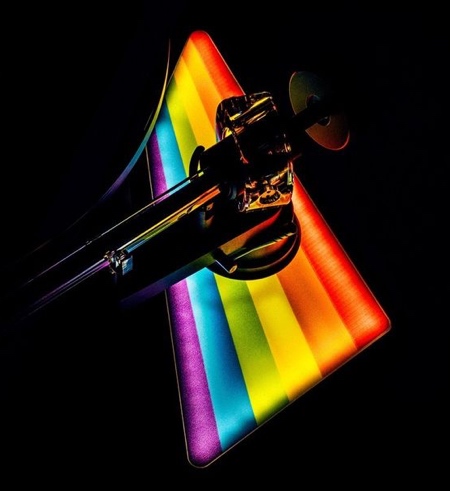 Also check out: Standing Vertical Turntable