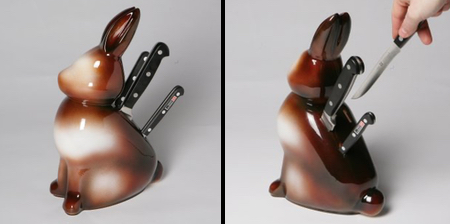 Creative and somewhat ironic knife block designed to look like a cute bunny rabbit serves as a constant reminder that animals are hunted for food.
The "STABBY" bunny shaped knife holder designed by Hanna Ernsting perfectly combines functionality and dark humor.

Spice up your kitchen with the Bunny Knife Block – because nothing says "I take cooking seriously" like knives in a bunny's back.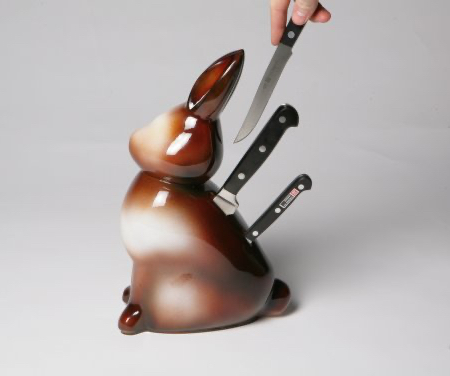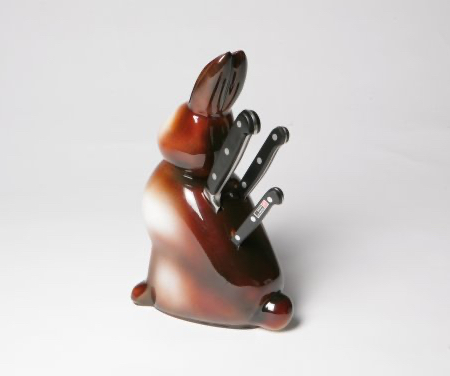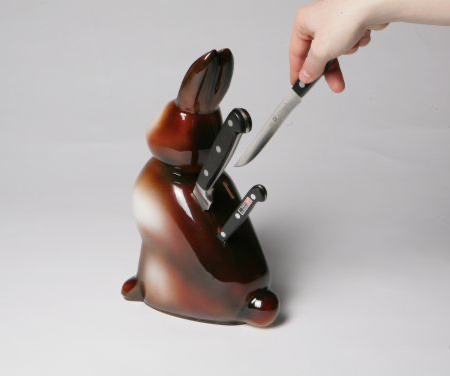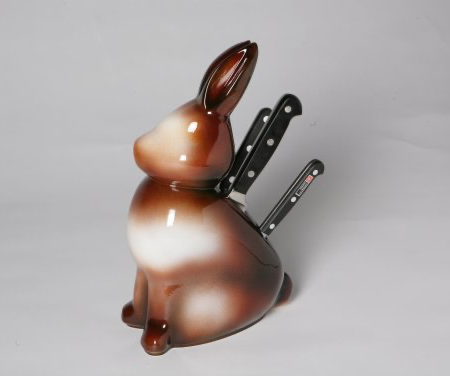 Also check out: Deadpool Knife Block