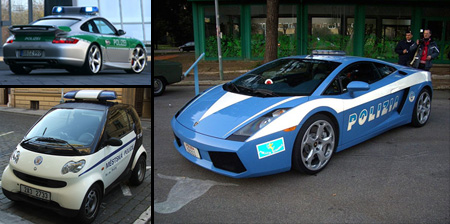 Collection of the world's fastest, coolest and the most unusual police cars that help officers quickly reach the scene of an incident.
Hummer Police Car
Texan Sheriff is the owner of the fastest Police Hummer H2 in the world equipped with a 7.0 liter supercharged engine and a top speed of over 150 miles per hour. [link]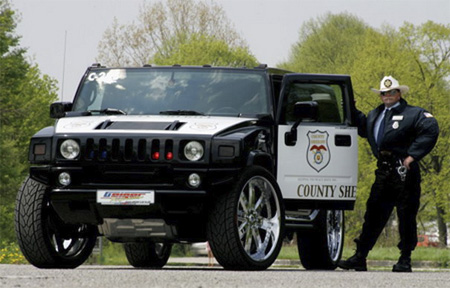 Porsche Police Car
This extensively modified Porsche 911 Carrera S is capable of over 186 mph and sprinting to 60 mph in just 4.5 seconds. [link]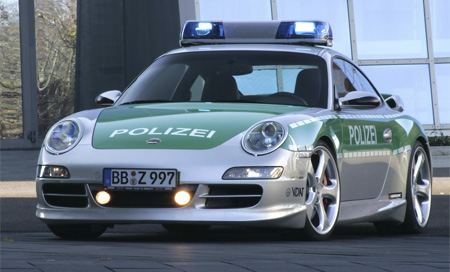 Mustang Police Car
Menacing looking Ford Mustang police car spotted in Colorado, USA.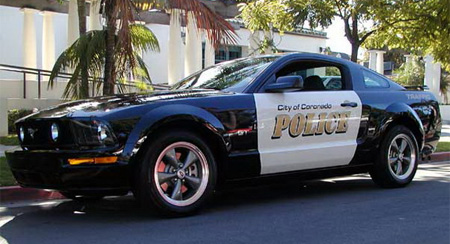 Electric Police Car
Police electric buggy spotted in Vatican, Italy. [link]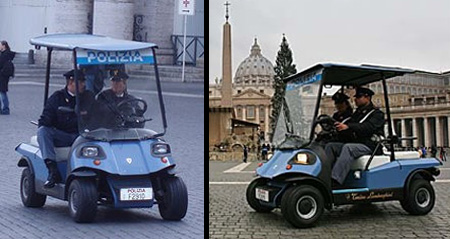 Mercedes Benz Police Car
Mercedes-Benz E-Class police car spotted in Hamburg, Germany. [link]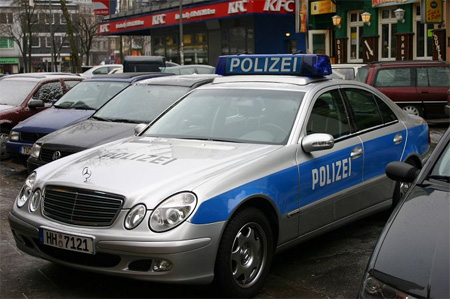 Ferrari Police Car
Ferrari 612 Scaglietti with police car colour scheme was driven by police officers at the front of the Ferrari UK tour from Belfast to London. [link]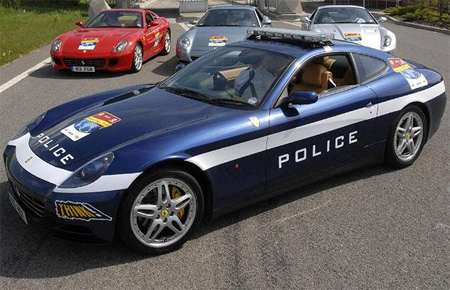 Smart Police Car
Czech Smart Fortwo police car spotted in Prague. [link]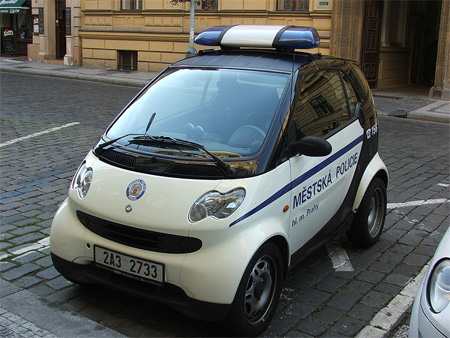 BMW Police Car
Dubai Police has taken delivery of 101 BMW 5-Series cars, half of which will be used as patrol cars. [link]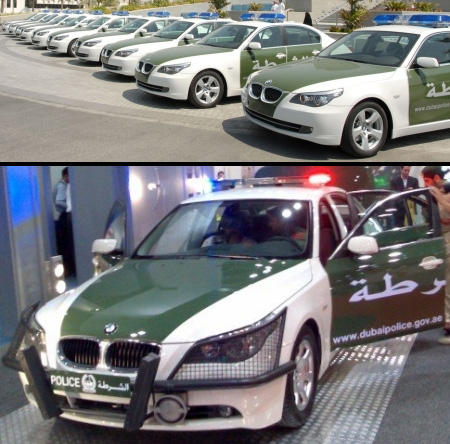 Chevrolet Corvette Police Car
Corvette Z06 police car spotted in Bloomfield Hills, MI, USA. [link]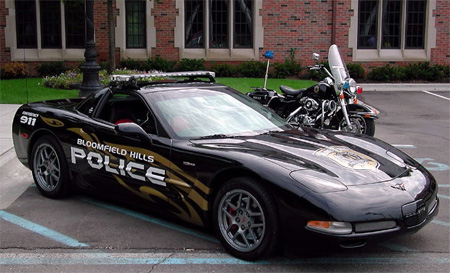 Lamborghini Police Car
In December 2004, two Lamborghini Gallardos were donated to the Italian police in honour of the force's 152nd anniversary. [link]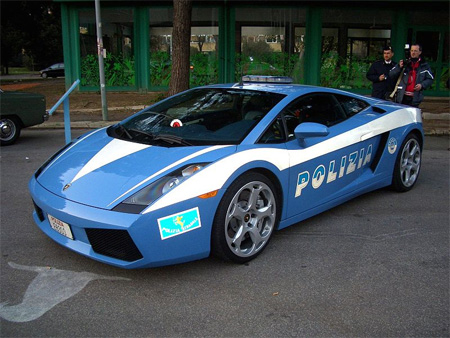 Also check out: 10 Cool and Unusual Taxis