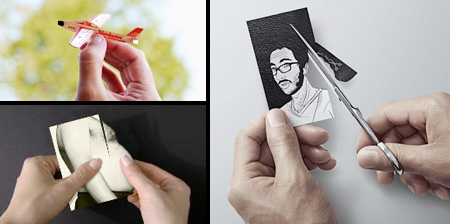 Collection of the most creative business card designs from around the world.
Unique business card replicates the functionality of a scratch console to instantly draw attention to the DJ's profession.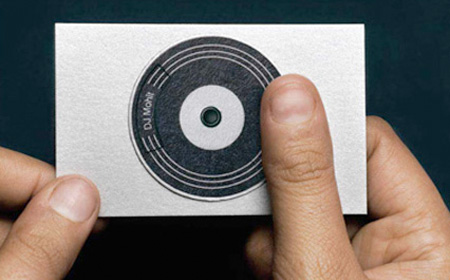 Modern business card designed to look like a Twitter profile page.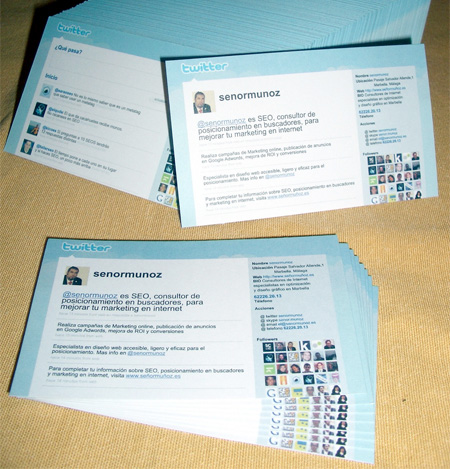 Creative business card designed for La Cambre architecture school.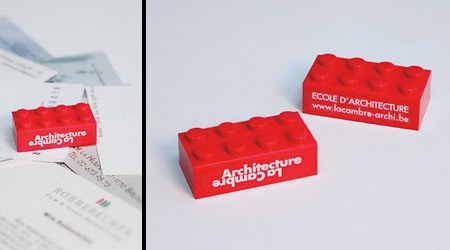 Edible laser etched business card made from organic beef jerky.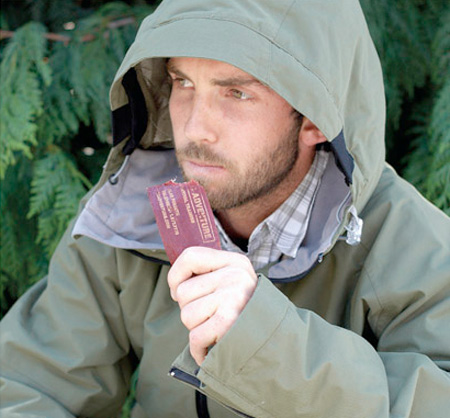 Cosmetic Surgery Business Card
Via the use of two rubber inserts, Dr. Hajnal Kiprov's business card shows the effect of cosmetic surgery.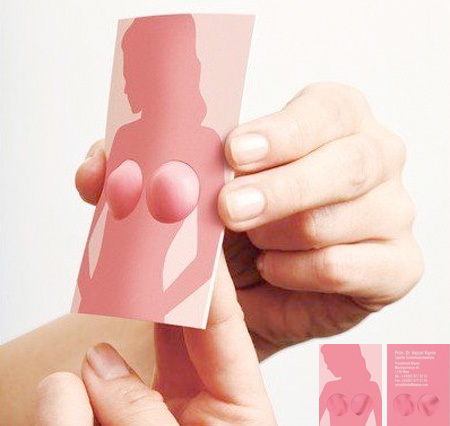 Tam Cargo's unique business card transforms into a shipping box.
Brilliant business card invites you to "Google" the name on the card.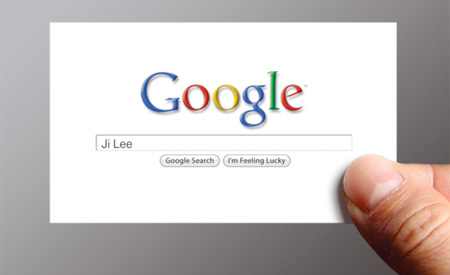 USB Business Card
Innovative business card will transfer data to your computer.
Edible business card made for the Bombay Bakery in Pakistan.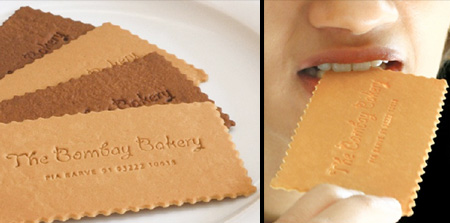 Jean-Baptiste Gouraud's business card was inspired by Facebook.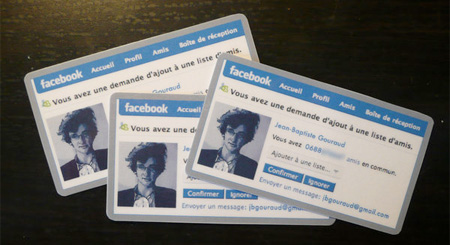 Unique business card designed for Norburn Model Aircraft Supply.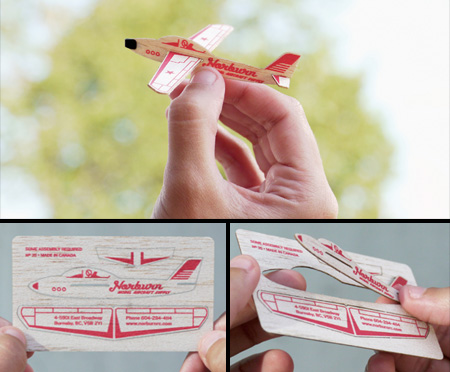 Cool business cards for Glammer Education Institute of Hair Design allow for shapes to be cut out with scissors, creating unique hair styles.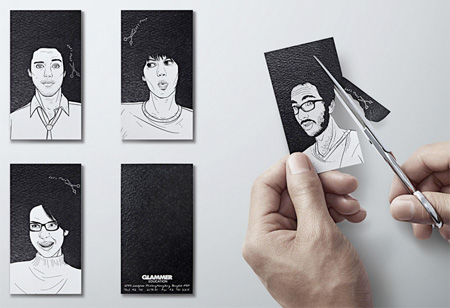 Clever business card designed for a fitness instructor in Dubai.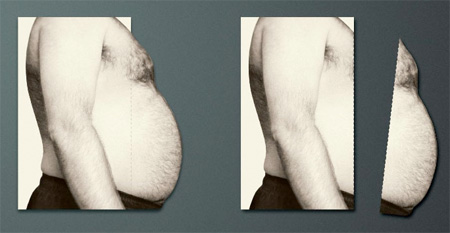 For more designs, check out: Unique and Creative Business Cards