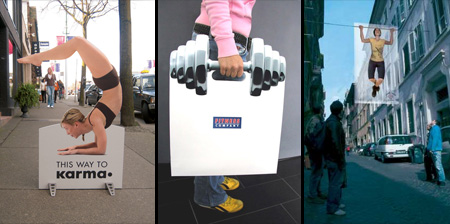 Collection of creative advertising campaigns for yoga and fitness centers from all over the world.
This clever wall clock was developed by Lem ad agency to promote Y+ Yoga Center in Shanghai, China.
Weight Watchers: Bacon Boomerang
Would you prefer it if the fat didn't come back? Weight Watchers. Get it off and keep it off. This Weight Watchers boomerang was handed out to people in the street.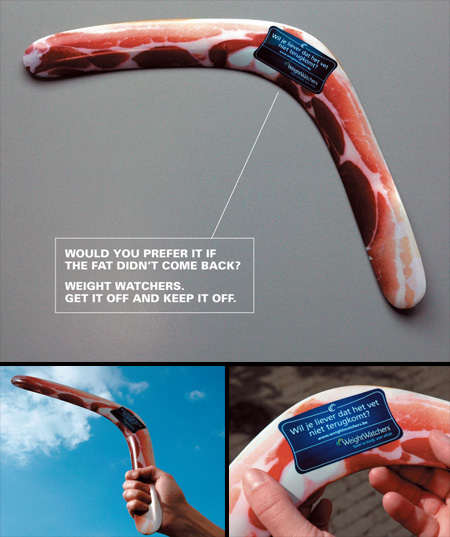 Yoga Poster Advertisement
Interactive poster designed to promote a yoga center in China.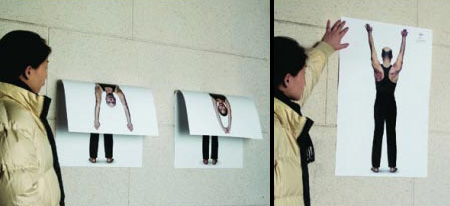 These clever shopping bags with dumbbells and kettlebells were given away to customers at the Fitness Company fitness centers.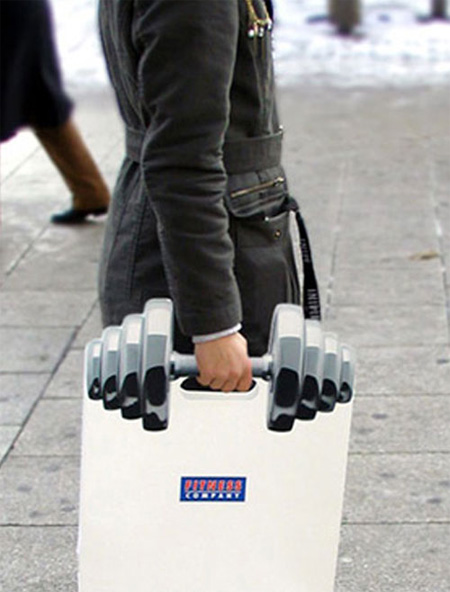 Creative business card that looks like a tiny yoga mat.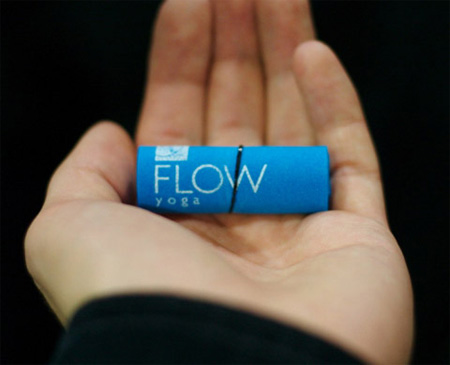 Sparring Partner Gym Advertisement
Creative outdoor banners with hanging athletes were used to market the Sparring Partner Gym in Italy.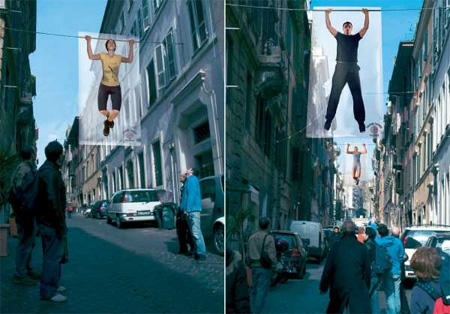 Creative straw designed for a Yoga Center in Hong Kong.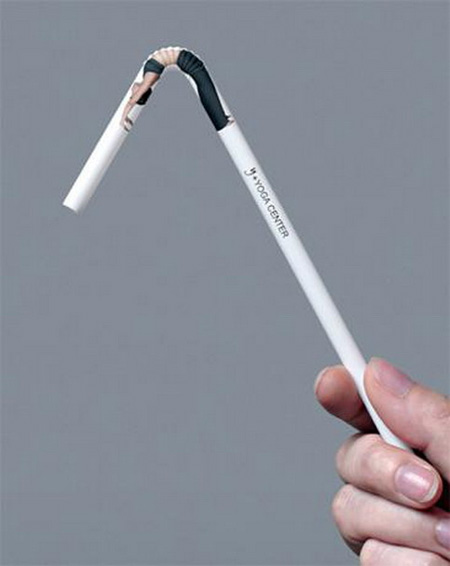 Make fitness a part of your life.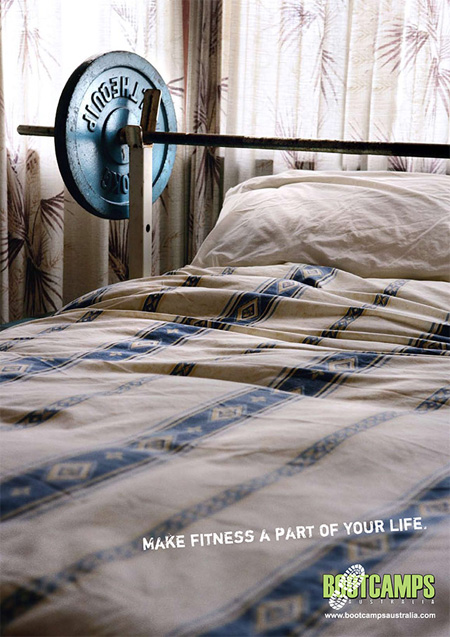 Karma Yoga Advertisement
Creative yoga street sign from Canada: This way to Karma.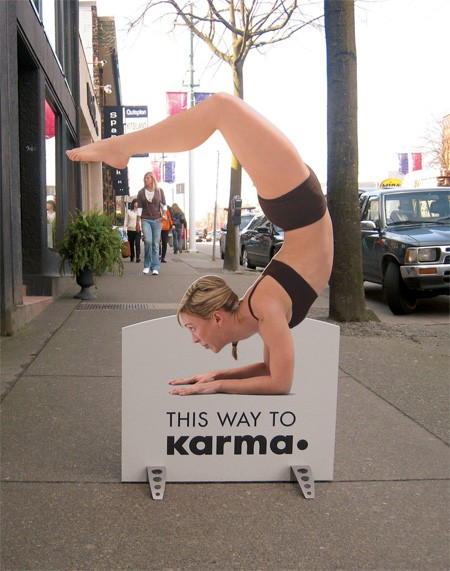 Creative outdoor advertisement for Zhangbei fitness.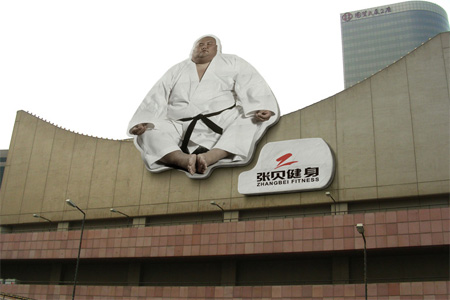 Yoga One Business Card
Clever business card designed to promote Yoga One. Get stretchy.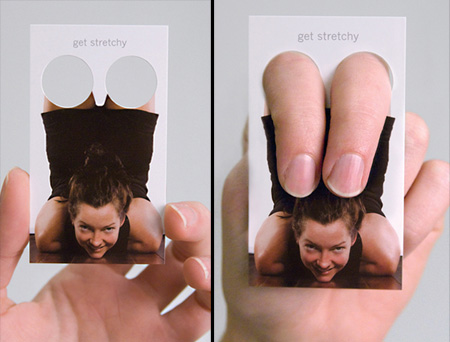 Creative shopping bags designed to promote YKM fitness club.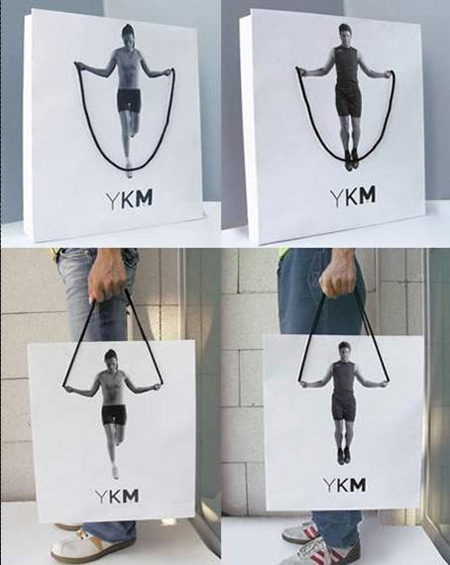 Fitness Company Advertisement
Brilliant subway marketing for the Fitness Company in Germany. Parts of subway train were transformed into gym equipment.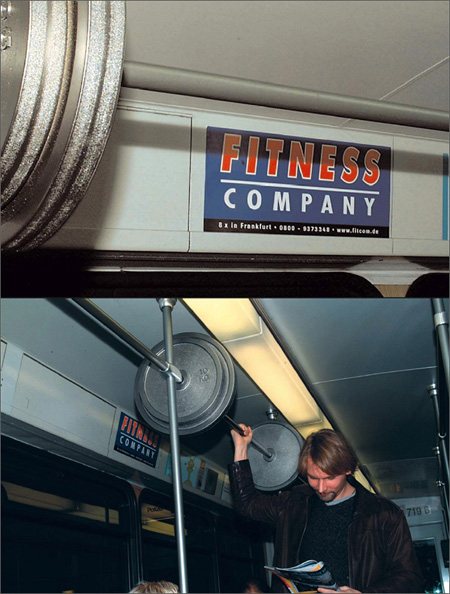 Sharmila's Yoga Zone Advertisement
Yoga traffic signs by Mindset advertising agency from India.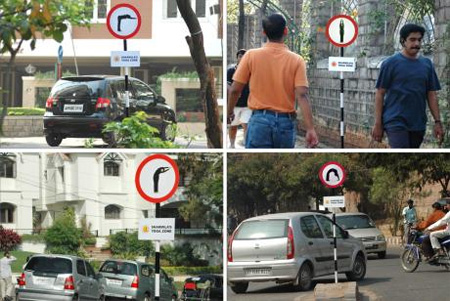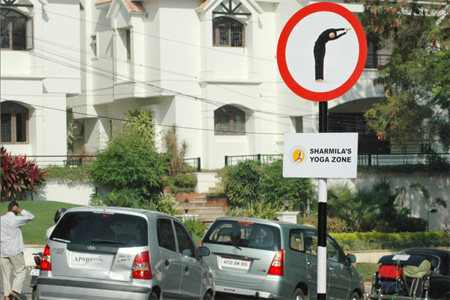 Also check out: 15 Examples of Creative Advertising