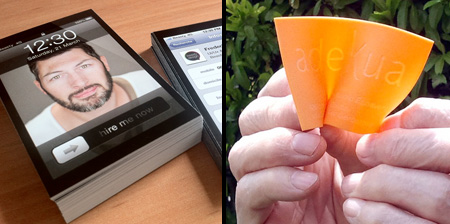 Eye-catching business cards with the most innovative and creative designs.
Clever business cards designed for a Yoga instructor. To read the entire message, the user has to twist the card.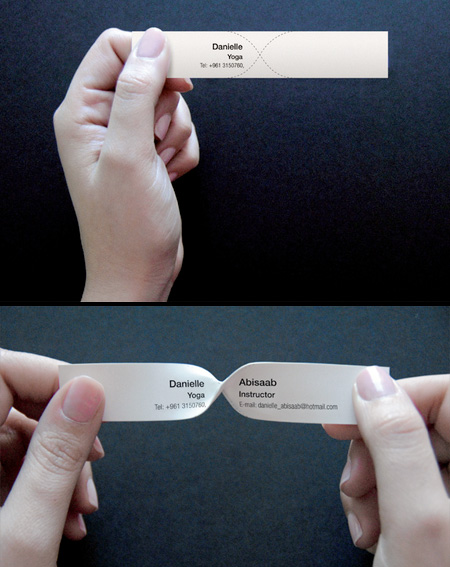 Nature inspired business cards designed for Generation Green.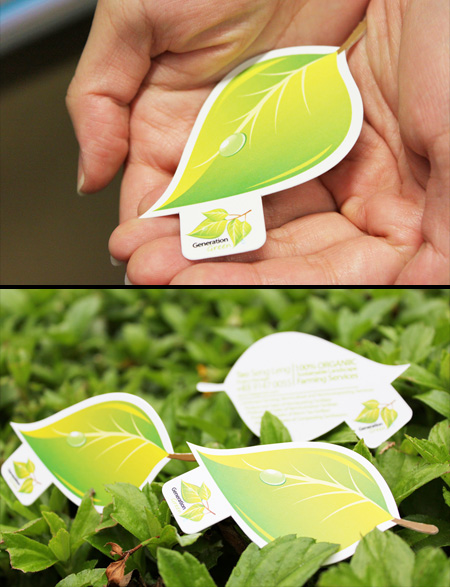 Set of business cards made out of concrete, designed by Murmure.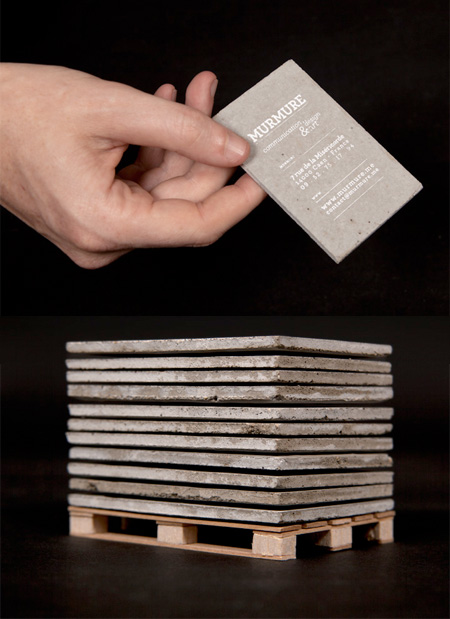 Employees at LEGO give out minifigures instead of business cards.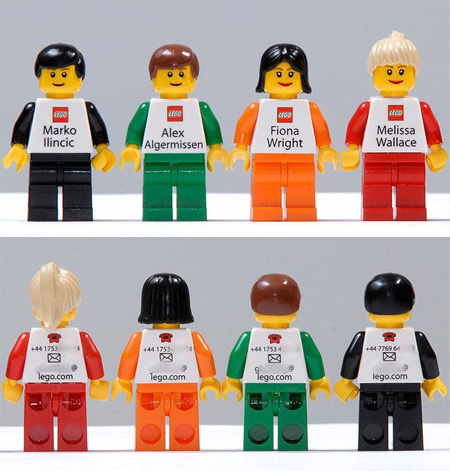 Useful business card will help you fix a flat tire and safely get to the Broke Bike Alley bike shop.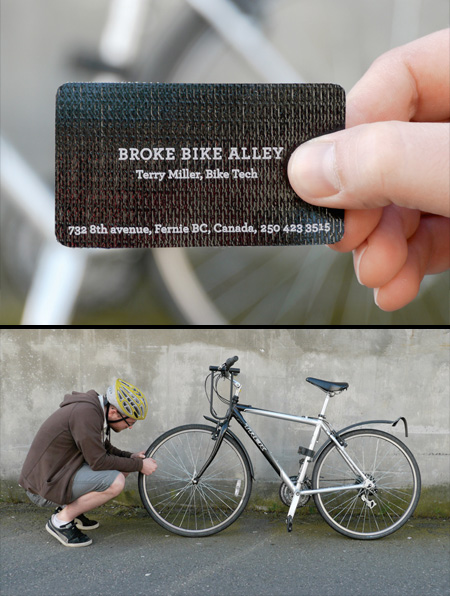 Pop Up Business Card
Creative business cards inspired by pop-up books and Space Invaders.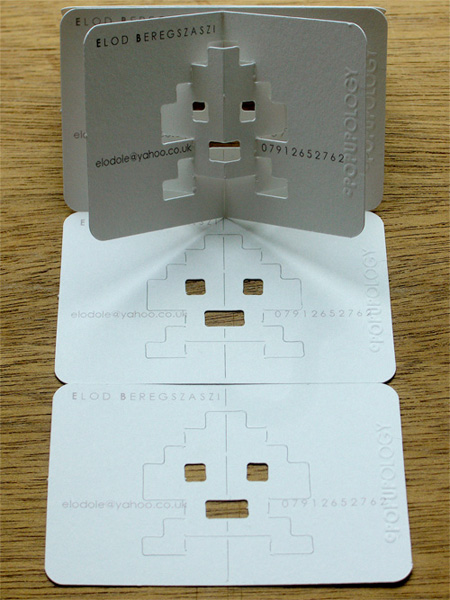 Razor Business Card
Dangerous business card of Hideo Kojima, creator of Metal Gear games.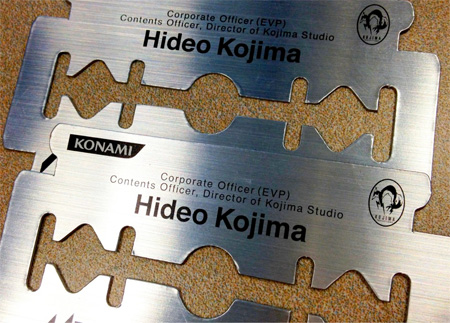 Minimal Business Card
Boris Smus included all relevant contact info in his email address.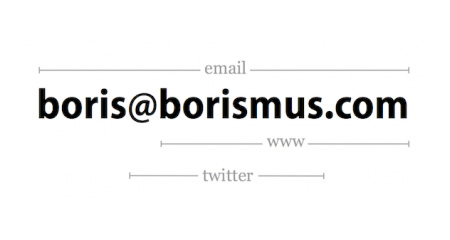 Audio tape inspired business cards made out transparent plastic.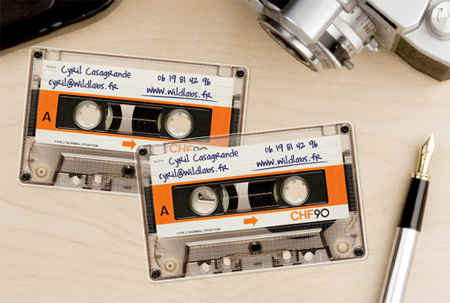 Innovative business card transforms into useful vernier caliper.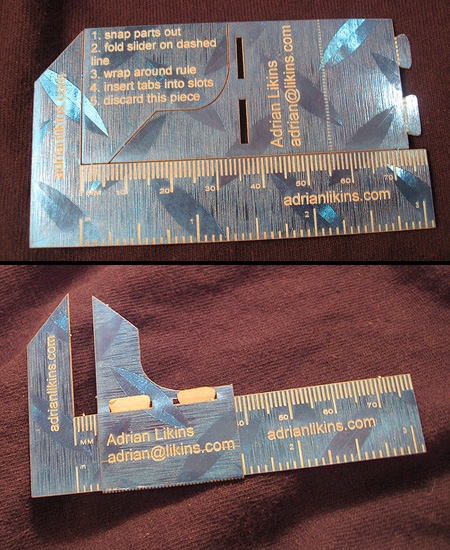 Ninja Star Business Card
Letterpress Ninja business cards look like deadly throwing stars.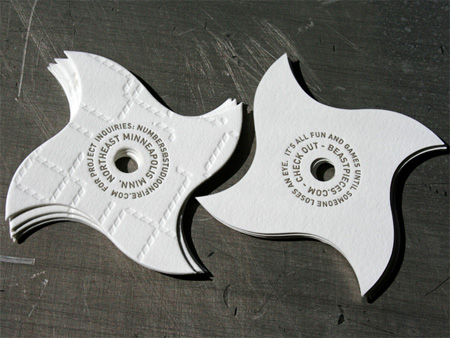 Creative business cards show the results that you will get if you decide to train with Levin Tahmaz.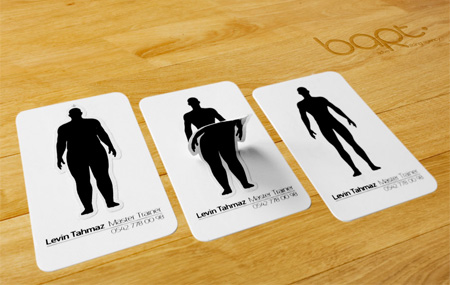 Coin Shooter Business Card
Innovative business card in which you can load 10 coins and fire them off in rapid succession.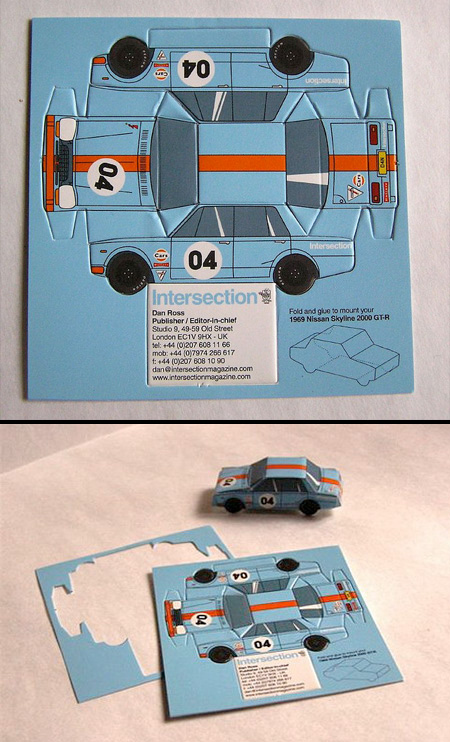 Bottle Opener Business Card
Cool and useful business card also functions as a bottle opener.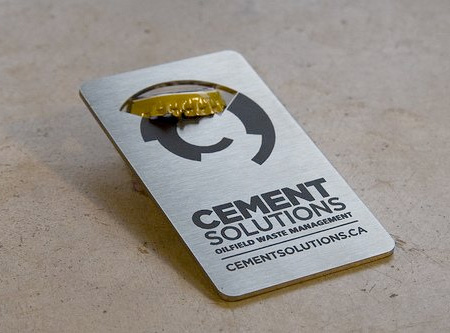 Modern business cards made out of flexible silicone for AdeKua.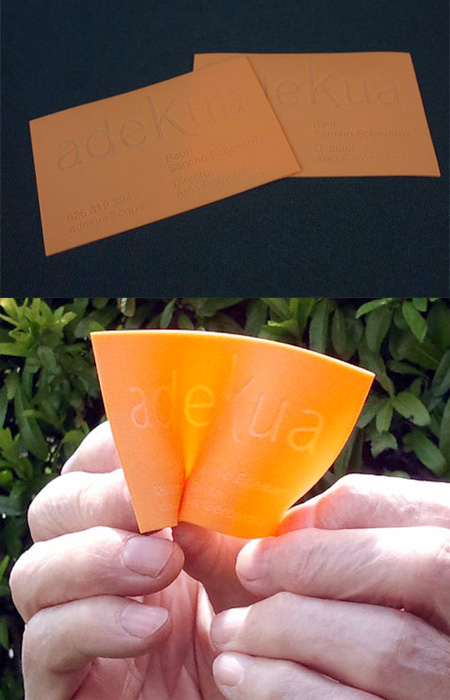 Clever business cards made by Frederic Tourrou of Beasty Design.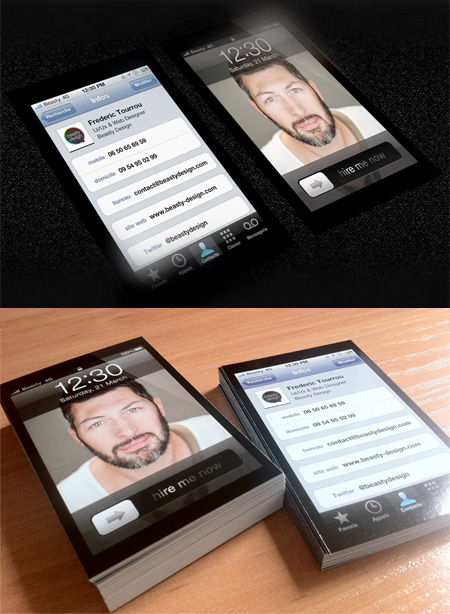 For more designs, check out: Cool and Unusual Business Cards