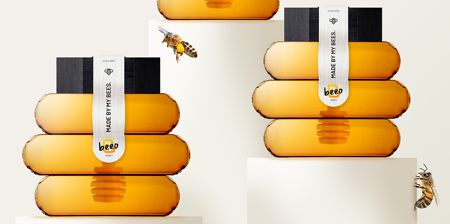 Unique honey packaging inspired by the shape of simplified hive icon conveys a sense of excellence and innovation.
The use of noble materials such as glass and wood gives the container a distinguished and nature-respecting aesthetic.

Beeo is a new brand of honey that adheres to the standards of organic farming and fair compensation for beekeepers.

The name Beeo, which is a contraction of "bee" and "organic," effectively conveys the brand's focus on honey and organic products.

Packaging designed by Hurtikonn reflects the quality of the honey inside.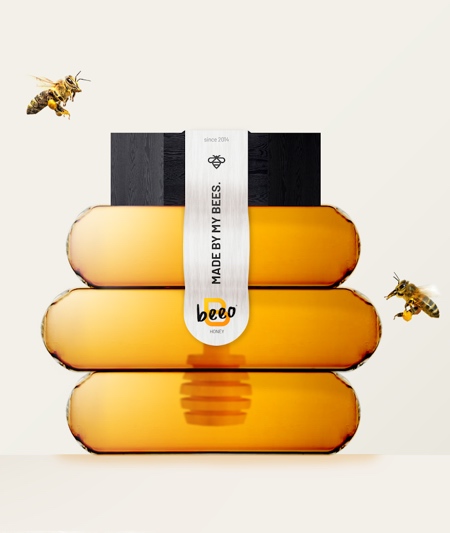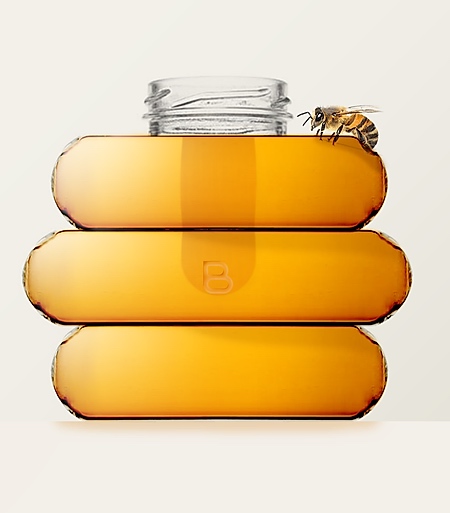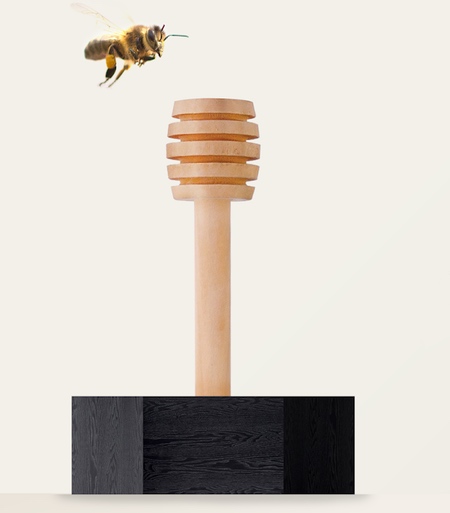 Bzzzz…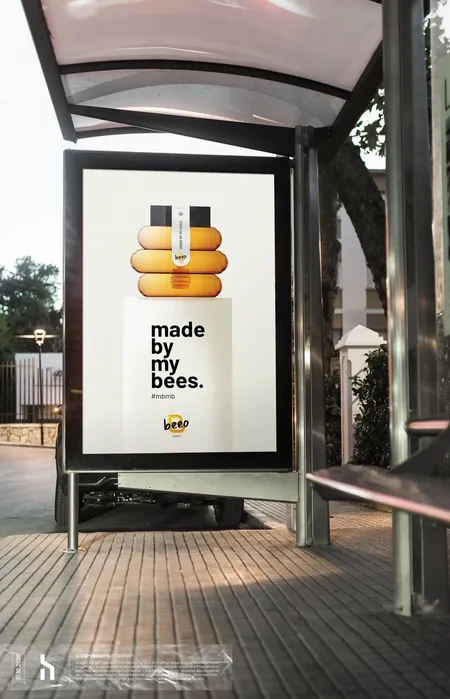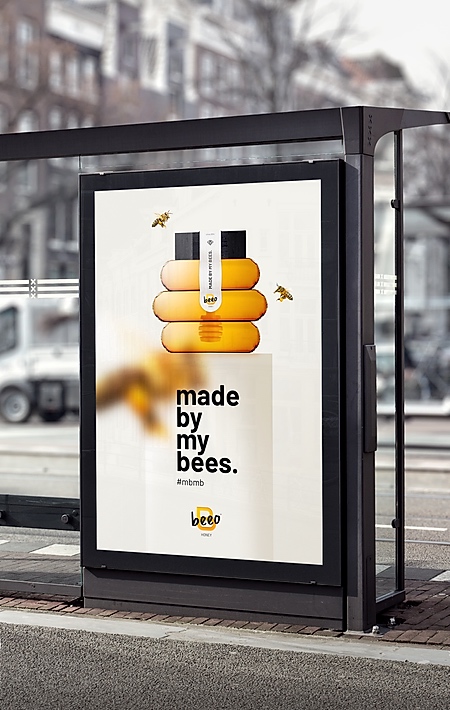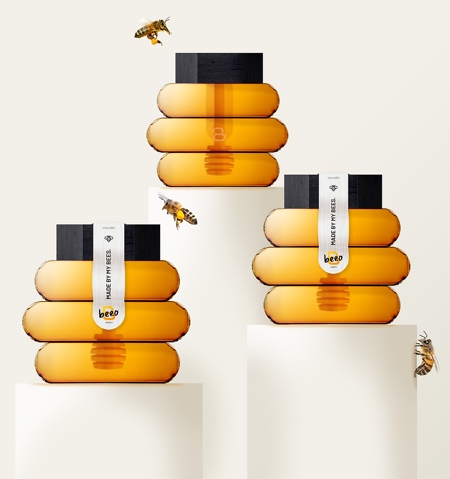 Also check out: Honey on Tap