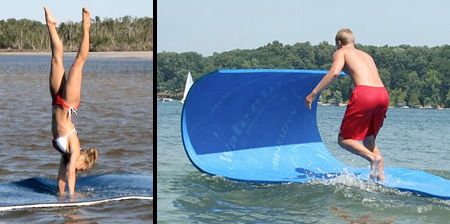 Innovative floating mat allows people to walk, jump, run, and play on water.
WaterMat is lightweight, safe, and very easy to use. Multi-person water toy provides countless hours of summer vacation fun for kids and adults.

Now you can finally do relaxing yoga in the middle of a beautiful lake.
Relax on Water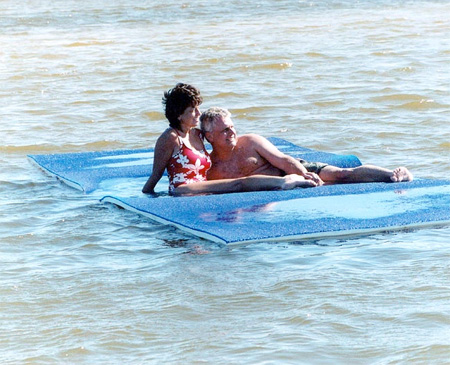 Jump on Water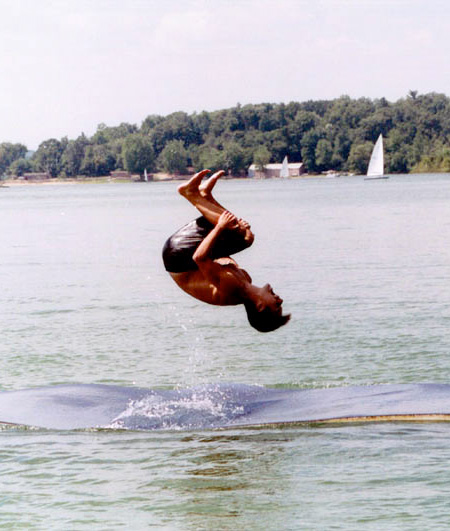 Run on Water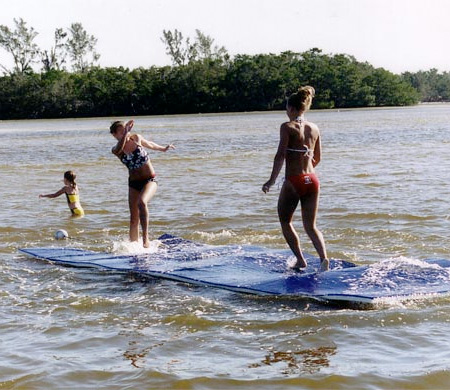 Play on Water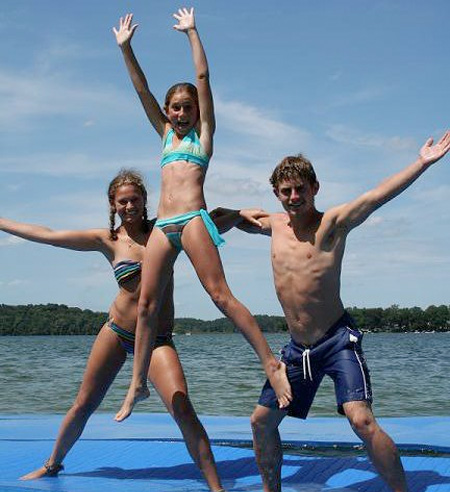 Stand on Water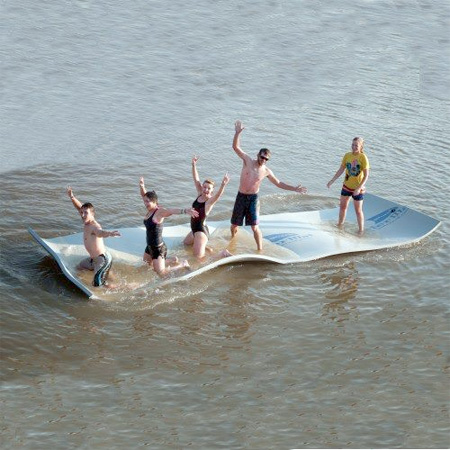 WaterMat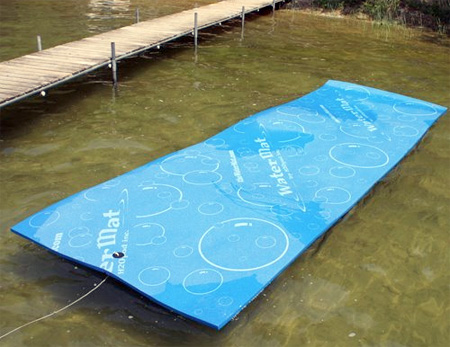 Floating Mat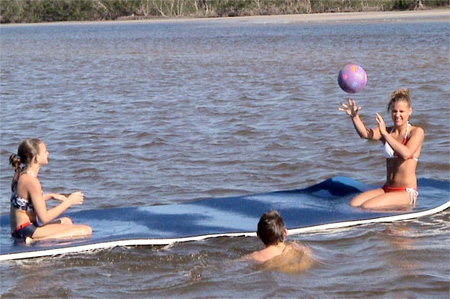 Water Sports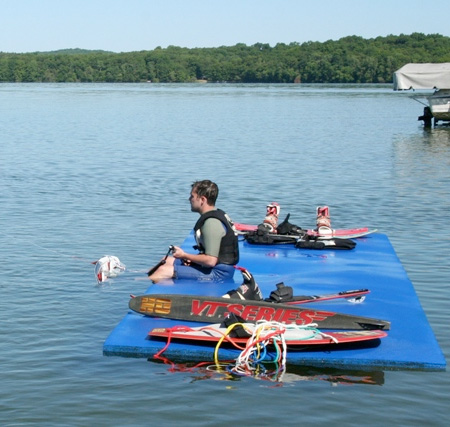 Yoga on Water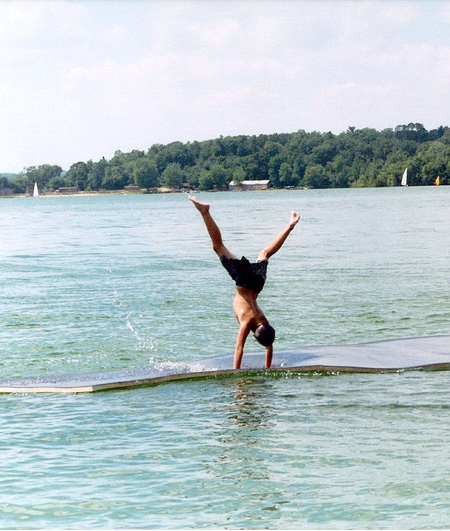 Walk on Water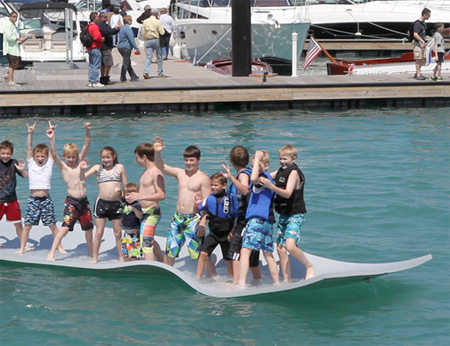 WaterMat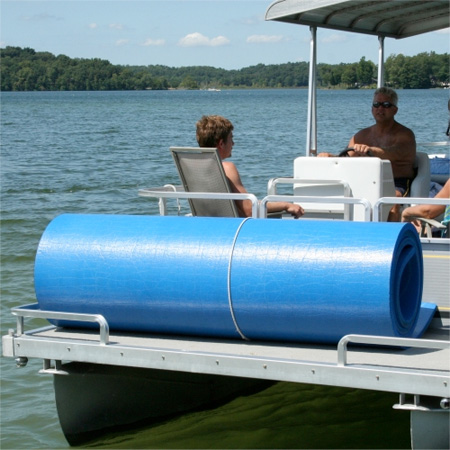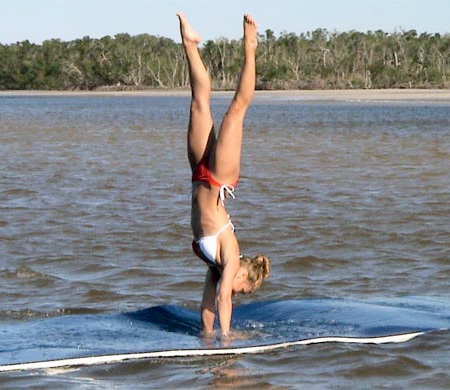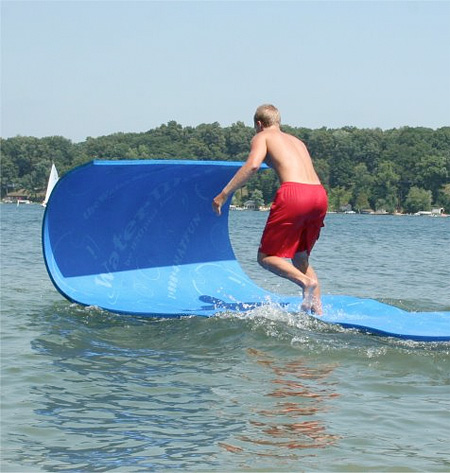 Also check out: Water Ball and Swimming Pool Climbing Wall