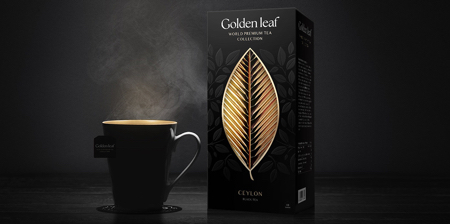 Creative packaging designed for premium tea collection features golden leaf shaped cut-out window that shows teabags neatly packed inside the box.
Golden Leaf Tea packaging design is simple, eye-catching, and memorable, which makes the product stand out on the shelf and online.

Elegant packaging designed by Nikita Konkin created with the intention of positioning the tea as a luxurious and premium product.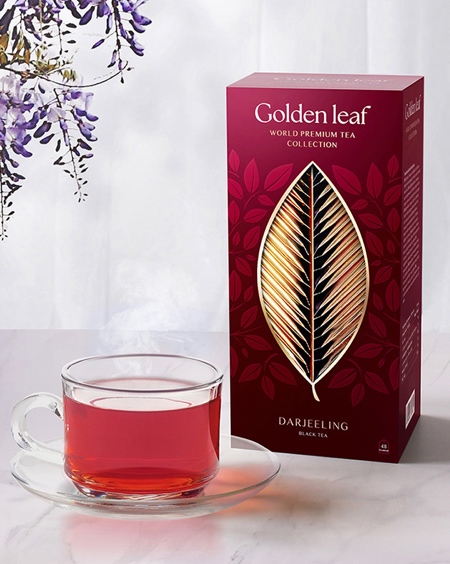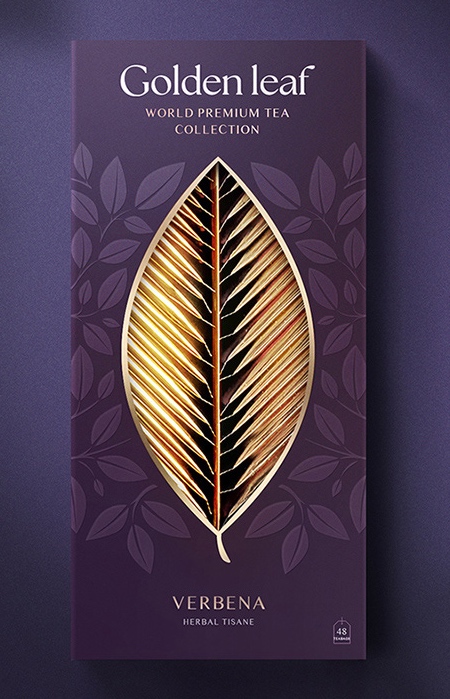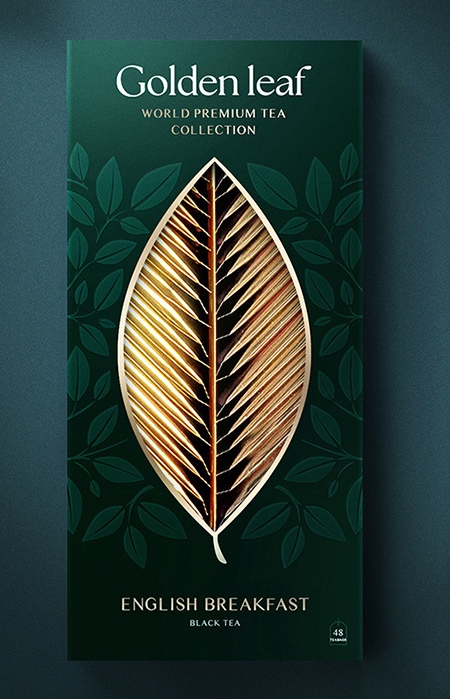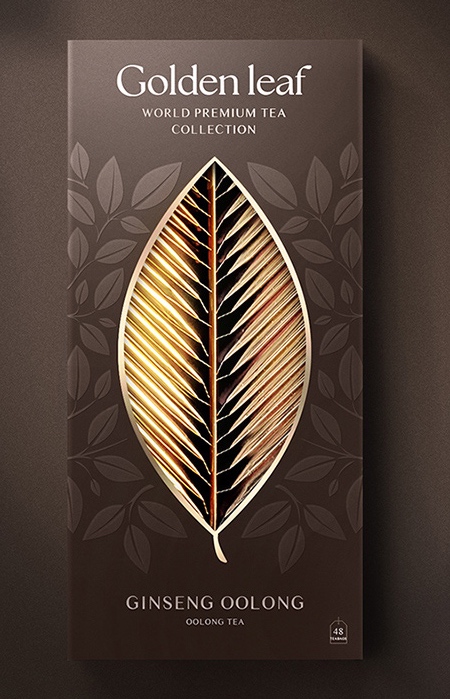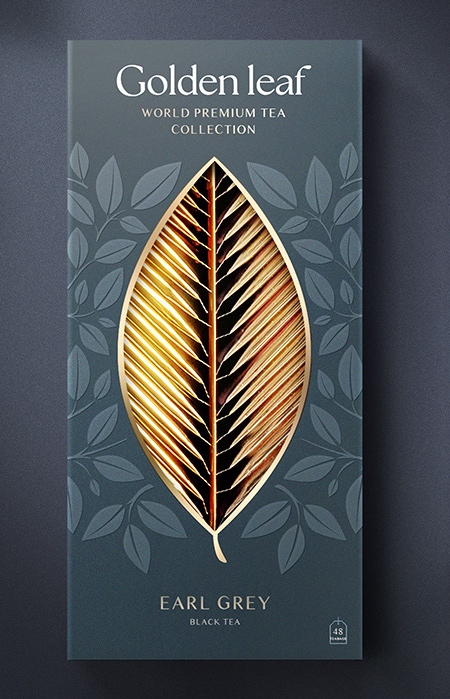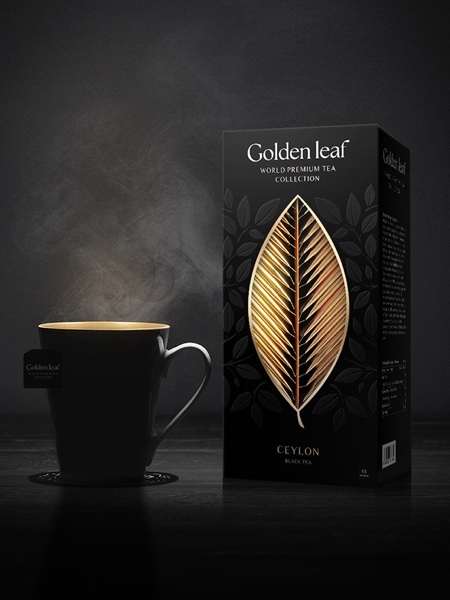 Also check out: Origami Tea Packaging