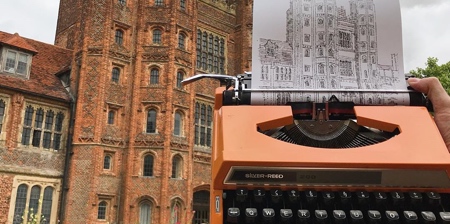 Creative works of art made by typing letters and characters on typewriters.
Typewriter artist James Cook transforms antique typewriters from clunky writing devices into drawing and portrait art generating machines.

Digital looking art typed on mechanical typewriter is perfect for book covers, wall artwork, and cool portraits of animals and people.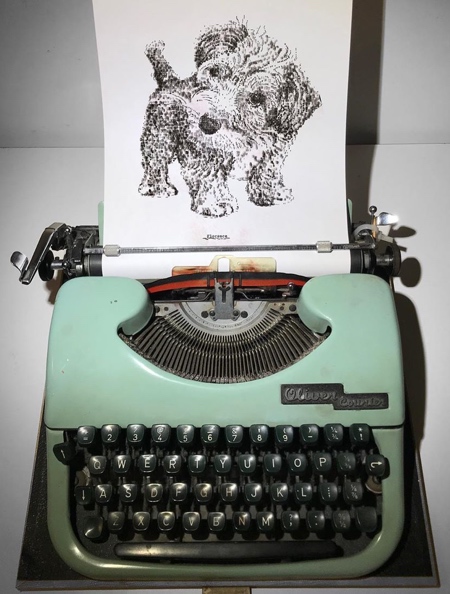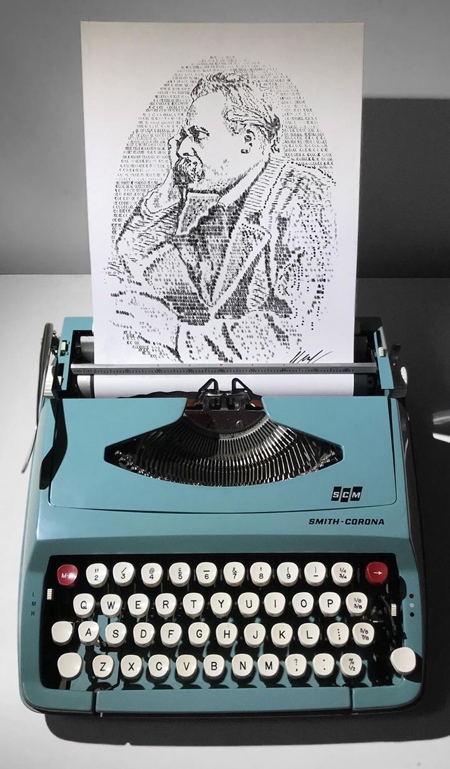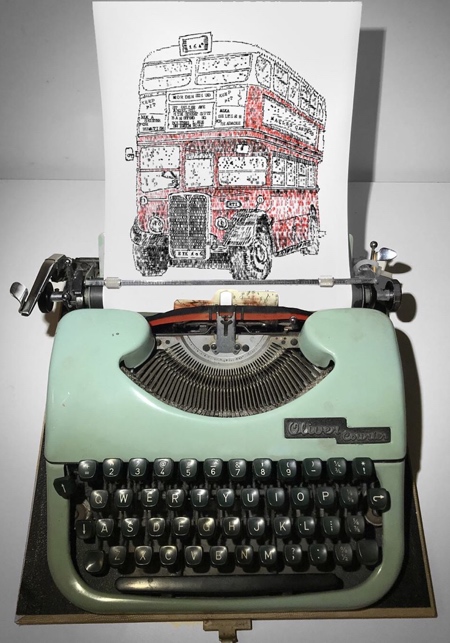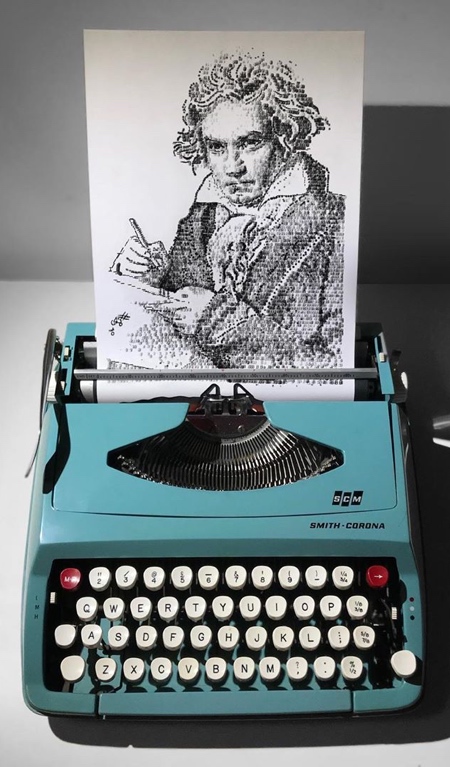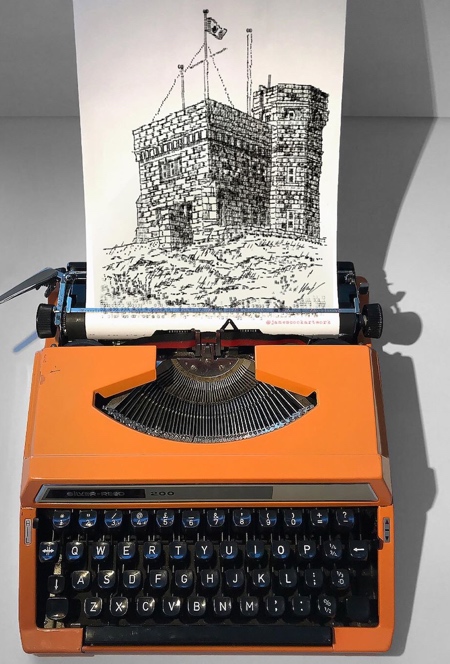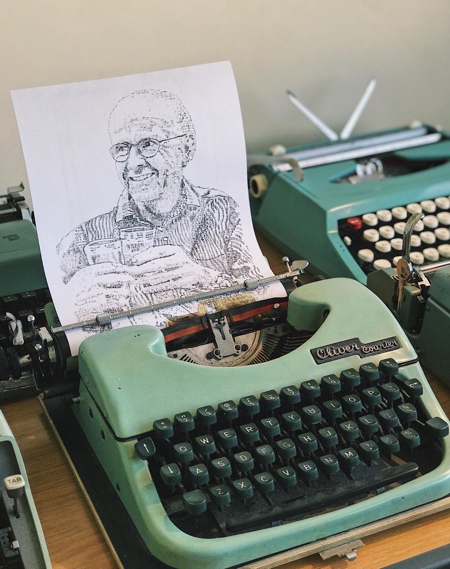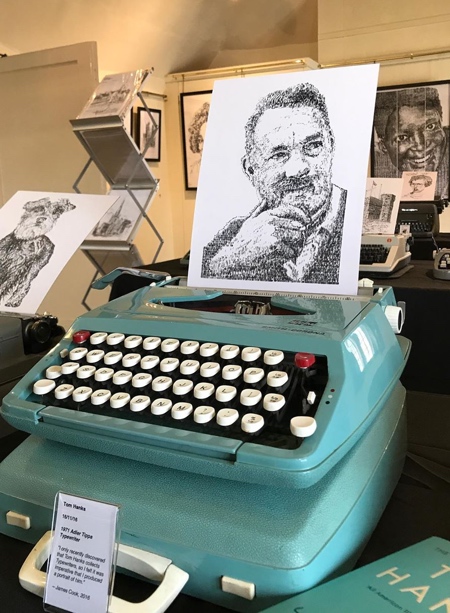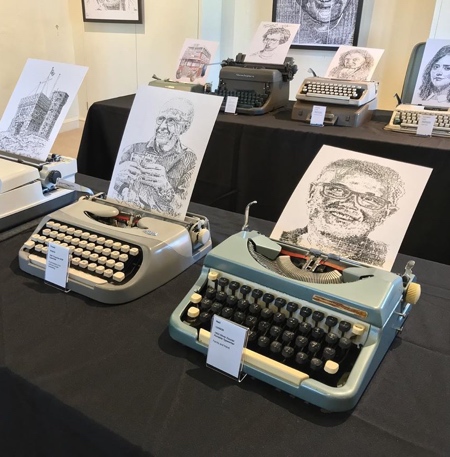 Also check out: Chromatic Typewriter