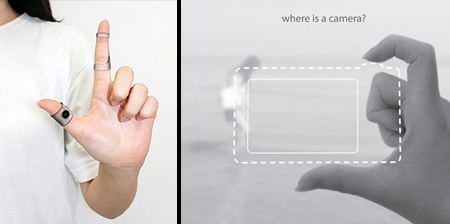 Innovative camera designed by Yeon Su Kim allows people to frame and take real photos with their fingers.
No need for a traditional camera, simply bend you finger to take a picture.

Images and videos will be wirelessly transferred to your phone.

Camera lens, shutter trigger, and Bluetooth are built into two clear rings.
Air Clicker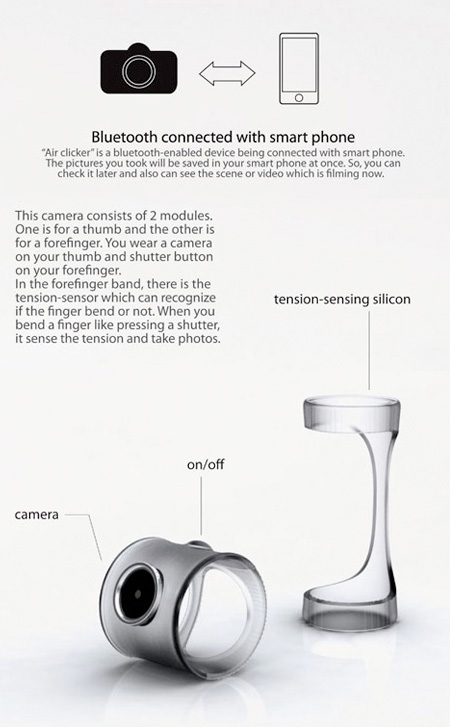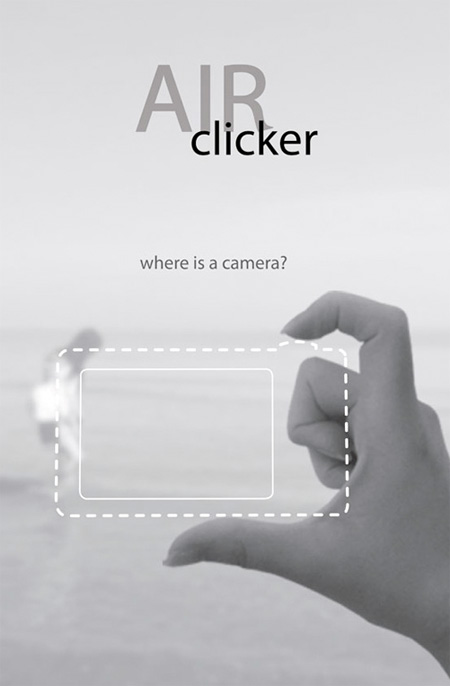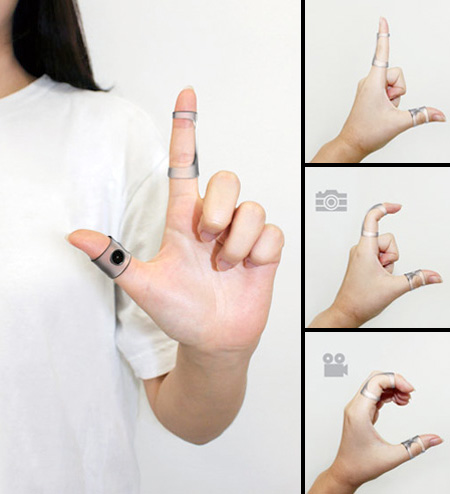 Also check out: Sling Shot Camera and Gun Shaped Camera