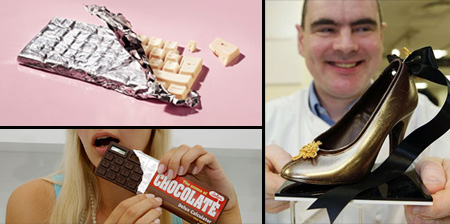 Collection of creative edible gadgets and designs made from chocolate.
Chocolate Mail Stamps
A set of 24 first class stamps that are designed to look like a bar of chocolate, packaged as an envelope.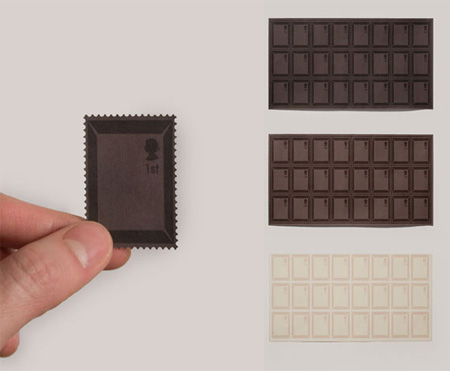 Delicious miniature milk and chocolate shoes were created for the 25th anniversary of Nike's Air Force 1.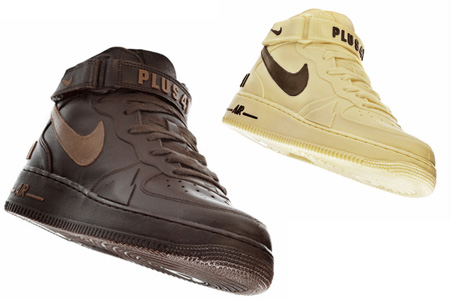 Chocolate Typeface
Delicious looking typeface made out of chocolate.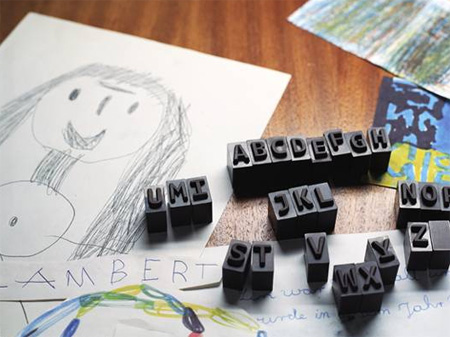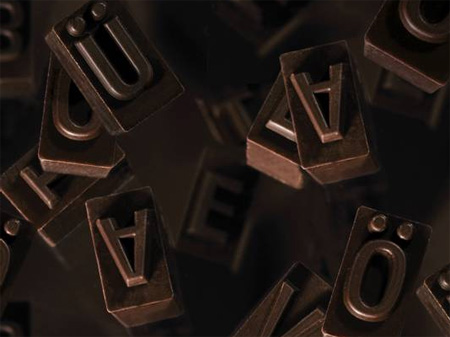 Chocolate Nail
One of the projects made during a workshop with Florence Doléac, Olivier Sidet and Ronan Bouroullec.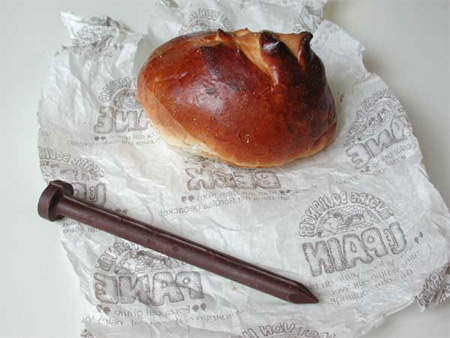 Chocolate Shoe
Renowned British chocolatier Gerard Coleman created this gorgeous chocolate shoe for a department store show in Tokyo.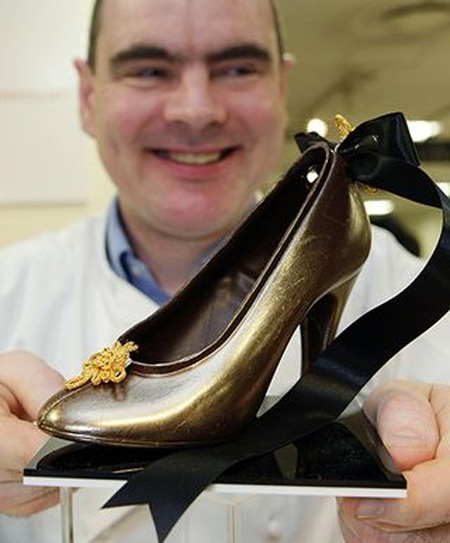 Chocolate Swiss Knife
Featuring the Victorinox Swiss Army logo, this fine confection is modeled after the Swiss Army Spartan multitool.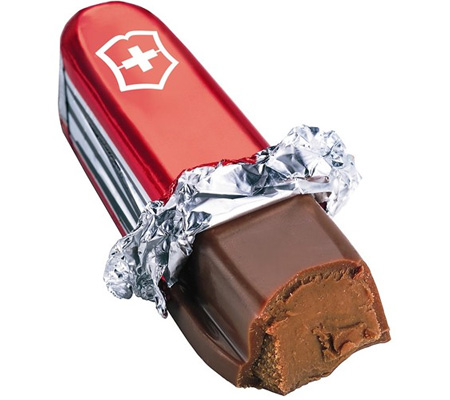 Chocolate Laptop
Laptop made from sugar, cocoa butter, milk powder and cocoa mass.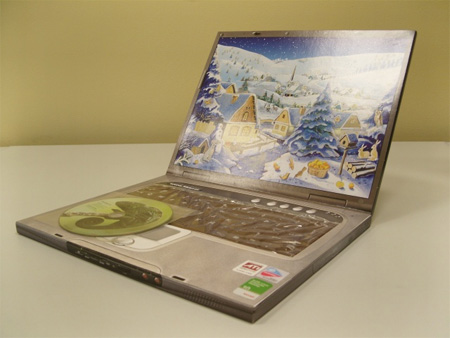 Chocolate Pie Chart
5.5 oz chart made of 70% milk, 20% dark and 10% white chocolate.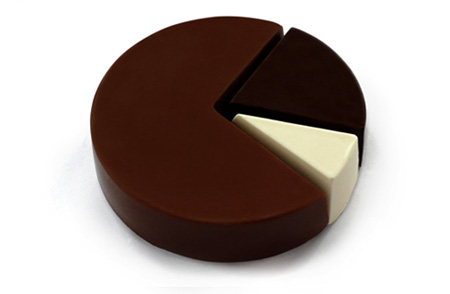 Chocolate NES Controller
NES controller-shaped candy bar made from the finest Austrian milk chocolate.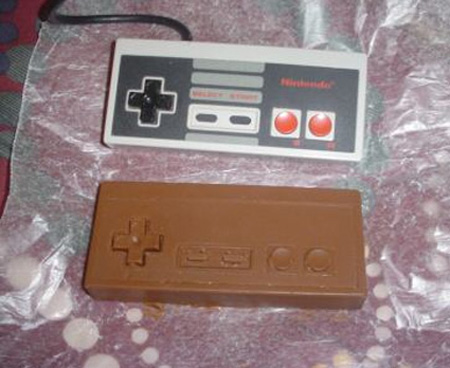 Chocolate Record
Large music record made from milk chocolate.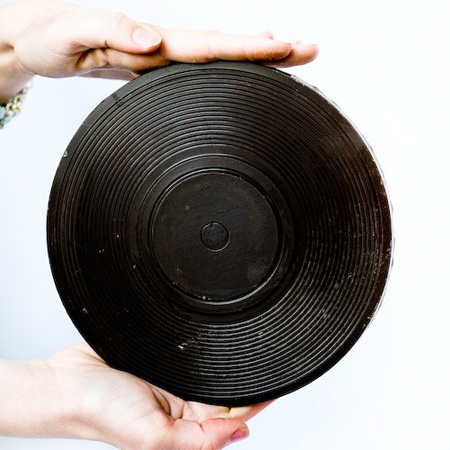 Chocolate Keyboard
Sweet design. Chocolate keyboard by Michael Sholk.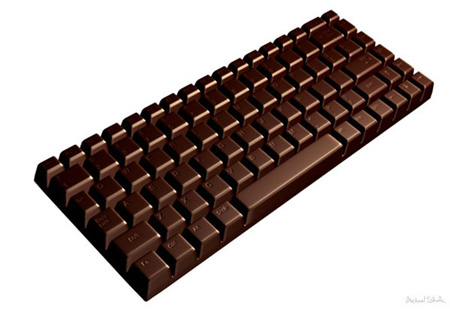 Chocolate Pencils
The "chocolate pencils" come in a number of cocoa blends that vary in intensity, and chocophiles can use the special "pencil sharpener" that comes with the designed plate to grate chocolate onto their dessert.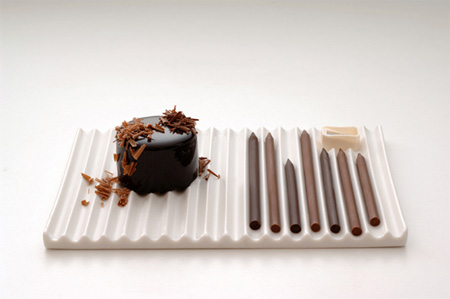 Rompibollo Chocolate
The chocolate board can be easly divided in pieces of different dimensions. On the relief of each piece, the calorie count is shown.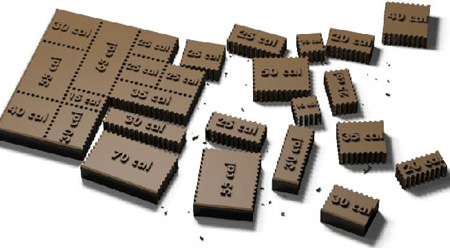 Chocolate Ferrari Formula 1 Car
Life-sized chocolate model of a Ferrari Formula 1 car has been created in Italy.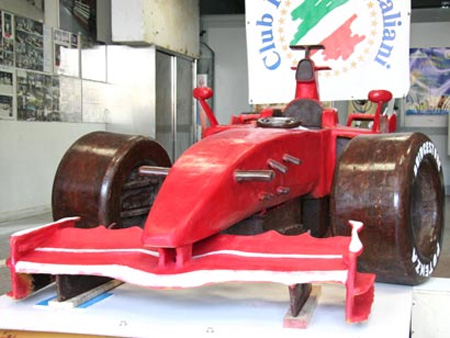 Chocolate Scrabble
The dark chocolate, spell-worthy snack designed by Mary & Matt.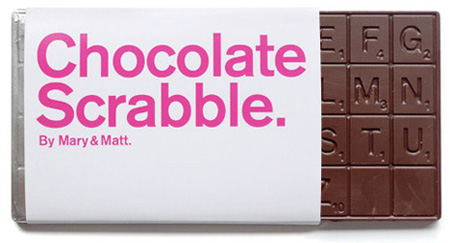 Chocolate Calculator
Choc-U-Lator – creative calculator that looks like a chocolate bar.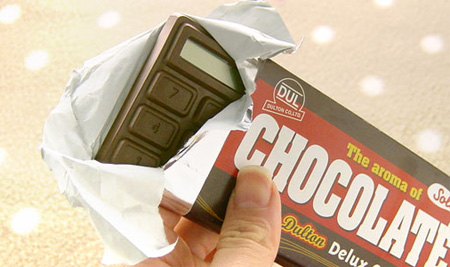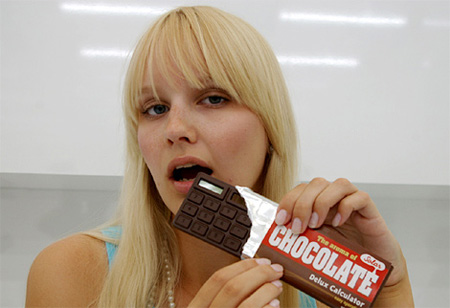 Chocolate Tool Kit
The set features a pair of pliers, a couple of spanners and a wrench all beautifully cast in milk chocolate.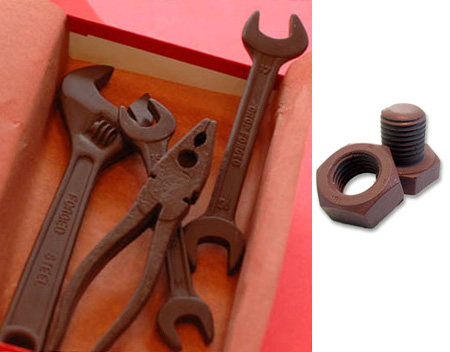 Chocolate Shot Glasses
Made from the finest chocolate from Rococo Chocolates in London, the shots come in a beautifully packed black presentation box with ribbon.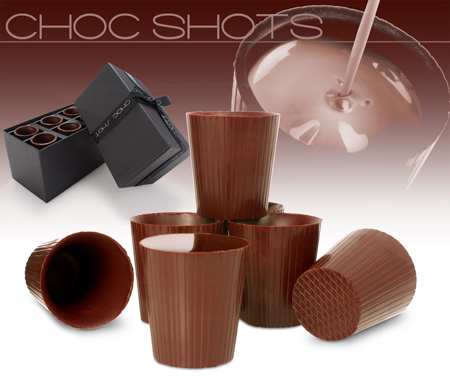 Chocolate Wii Controller
Wondering what to do with the packaging that your wiimote and nunchuck controller came in? Why not fill them with chocolate!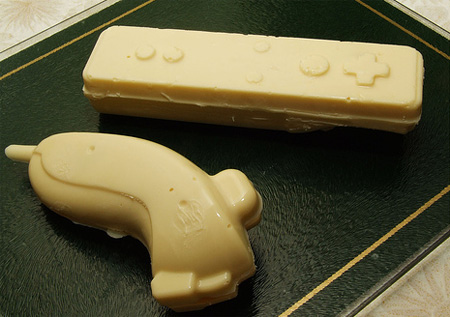 White Chocolate Keyboard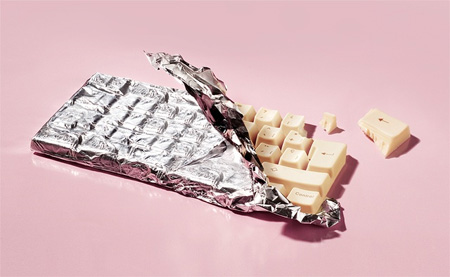 Chocolate Pills
A scrumptious little pill in case of emergency, no need to take with water, as your mouth will be salivating to take this pick me up.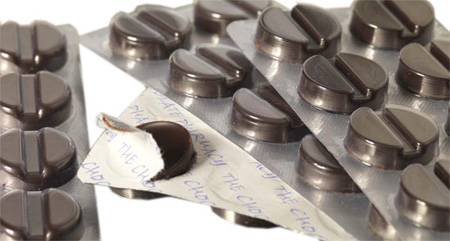 Also check out: Camera Made of Chocolate