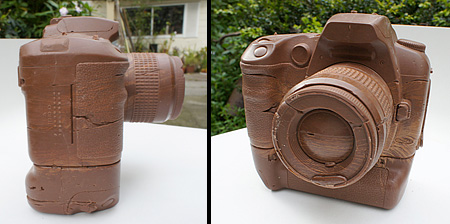 San Francisco based artist Hans Chung created detailed replica of a Canon DSLR camera out of delicious chocolate.
Edible Canon DSLR weights 5 pounds and comes equipped with chocolate battery grip and a camera lens that was also made from chocolate.

Limited edition "Chocolate Camera" can be yours for only $500.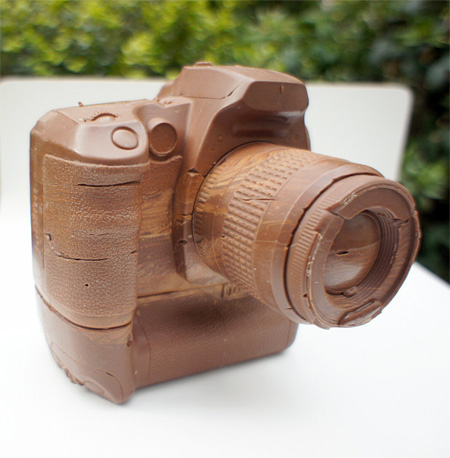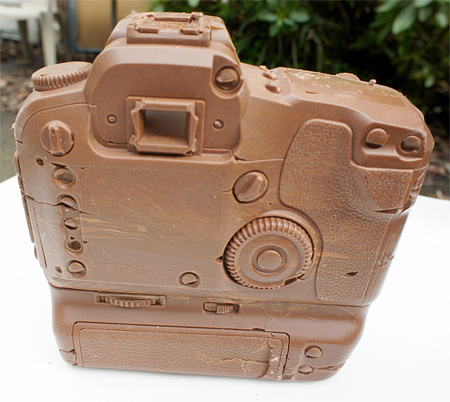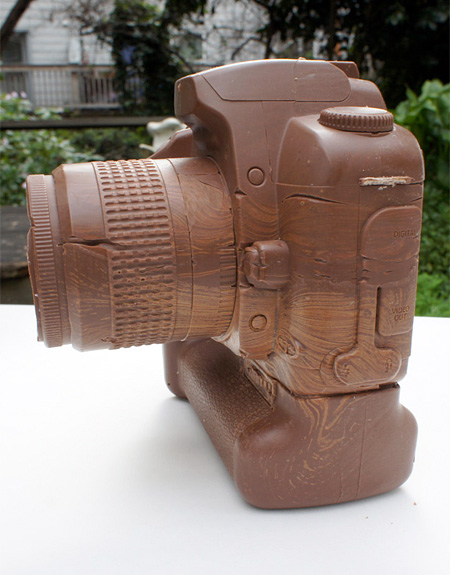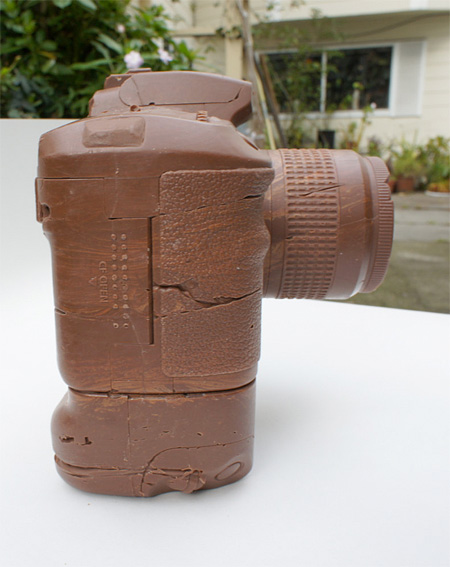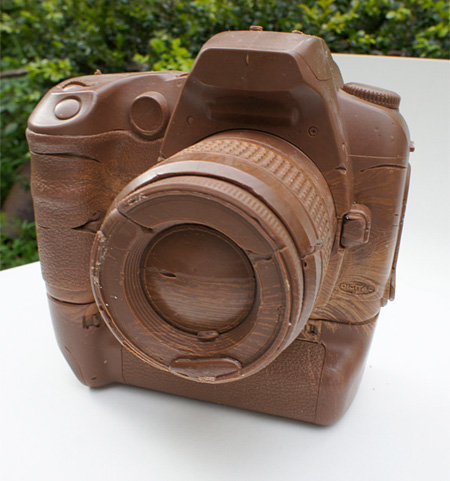 Also check out: Camera Flash Drives, Camera Lamp, and DSLR Cake