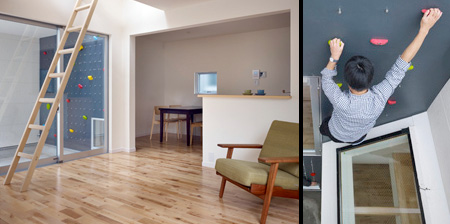 Modern house designed by Naf architects features rock climbing wall that allows people to climb from one floor to the next.
3 Way House is located in Tokyo, Japan. Integrated climbing wall begins on the first level and ends on the roof.

There are also ladders and stairs for people who do not want to climb.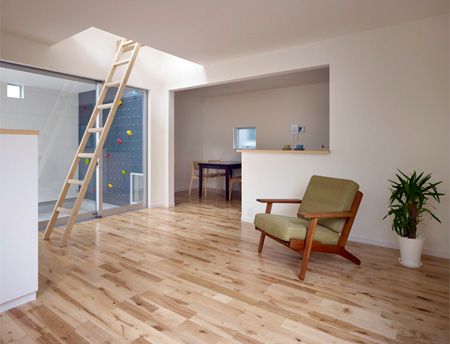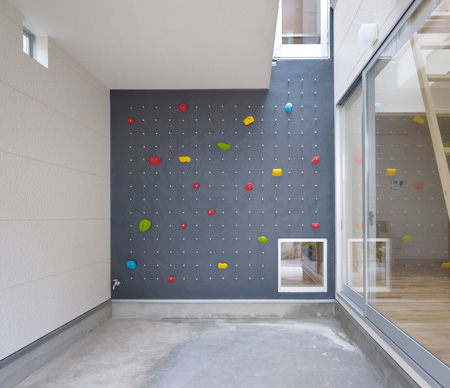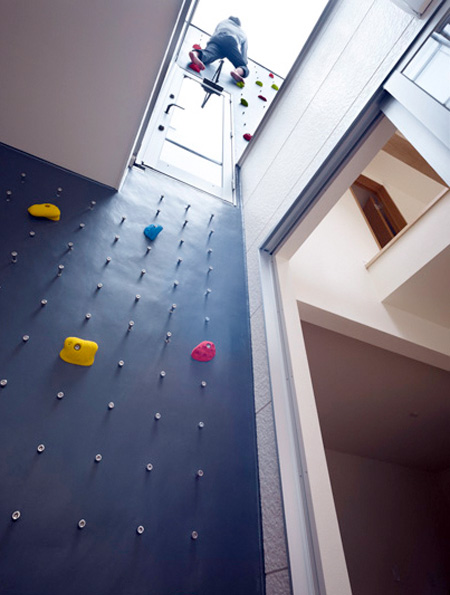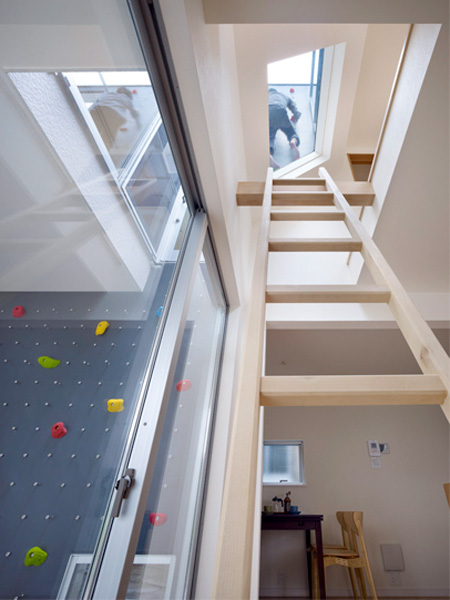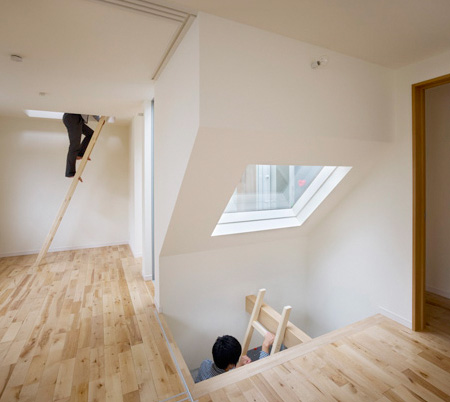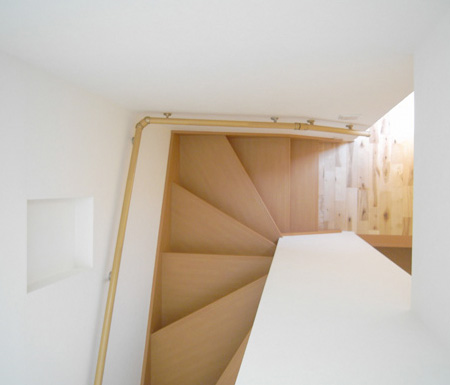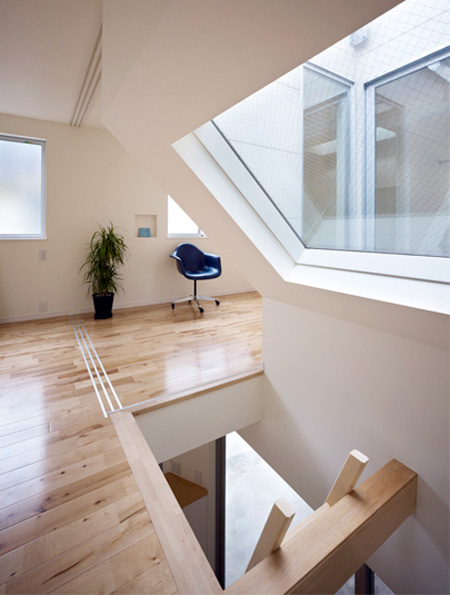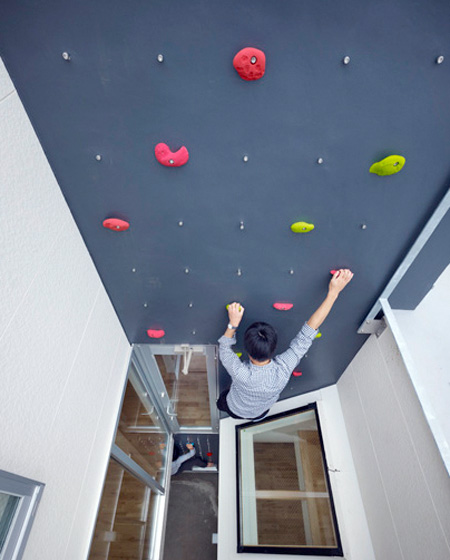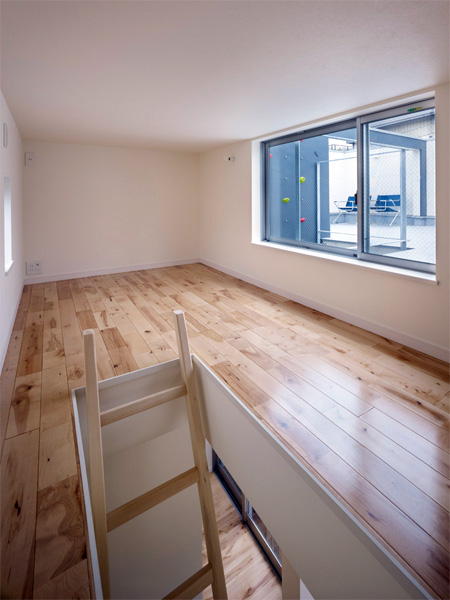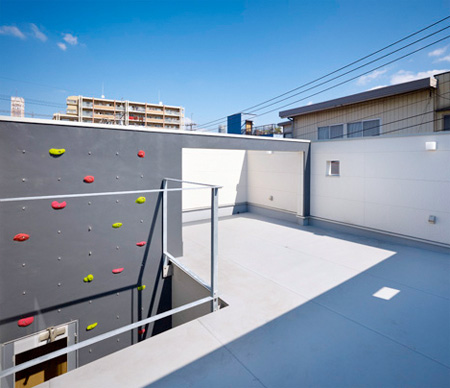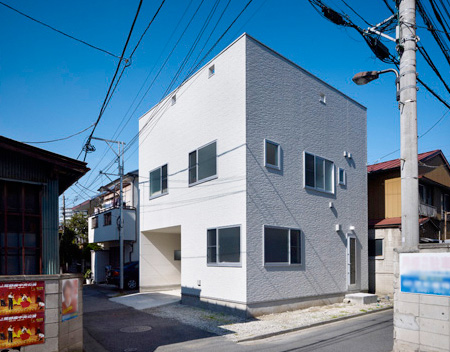 Also check out: Endless Climbing Wall and Slide House in Japan