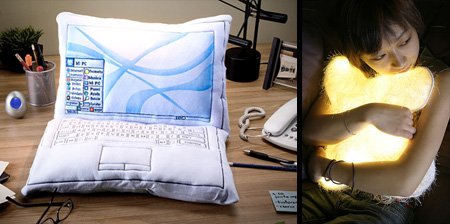 Collection of unusual pillows and creative pillow covers that will spice up any living room or bedroom.
Animal Pillows
Created by Aaron Stewart and Hornet Toys, PillowPillowPillow cozy pillows feature designs of bow-wow-beautiful doggies and purrrfectly snuggle-worthy kitties.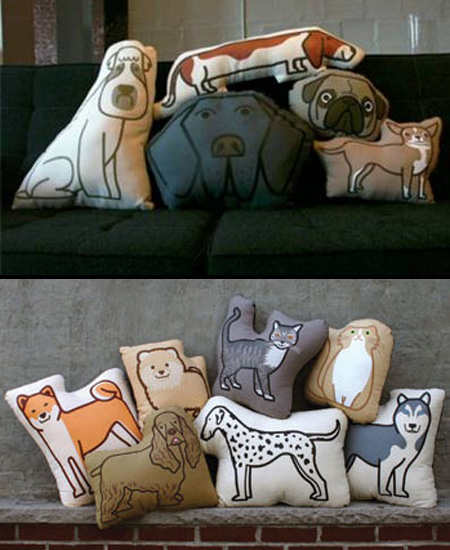 Dinosaur Bones Pillows
Life-sized replicas of real dinosaur bones made from soft rubber-coated foam.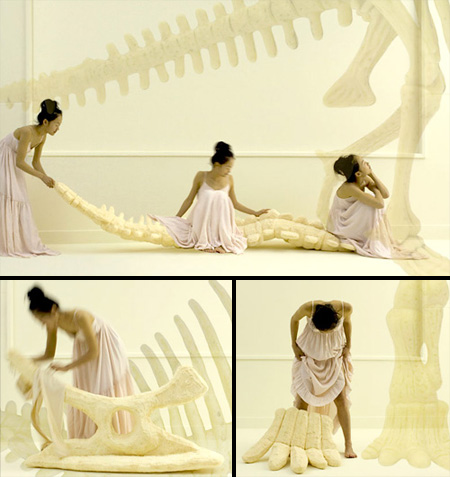 Boombox Pillow
Go back in time with this uber 80's boombox pillow, 100% cotton.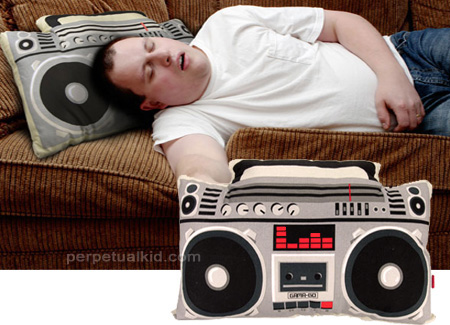 Twitter Icon Pillow
Count your followers and catch a few Z's, and when you wake up, tweet and re-tweet about how this pillow totally rocks.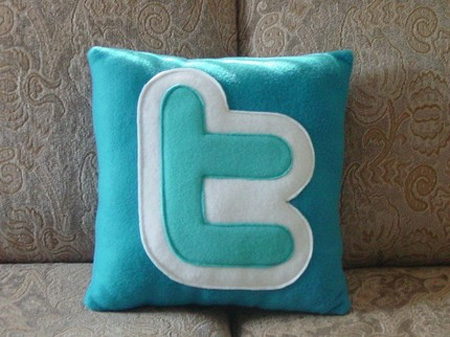 Log Laptop Pillow
Constructed in the model of a stack of logs or beams, the Log Laptop Pillow acts as a primary stacked structure for support of the computer and provides considerable comfort.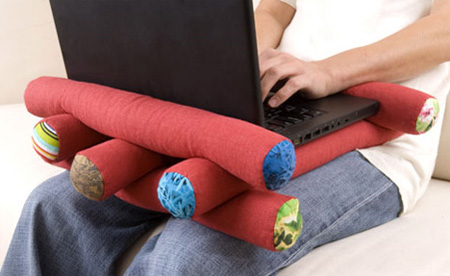 Adobe Icons Pillows
Now designers can rest their heads on Photoshop, Illustrator, After Effects, Flash, InDesign or Dreamweaver pillows.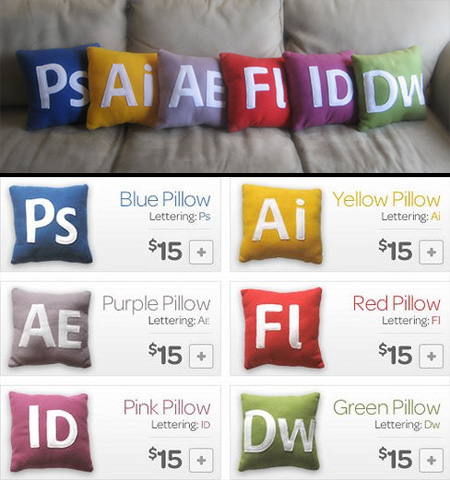 Fruit iPod Speaker Pillows
These plush fruit speakers don't just play your tunes, they give you a nice place to take a nap while you listen.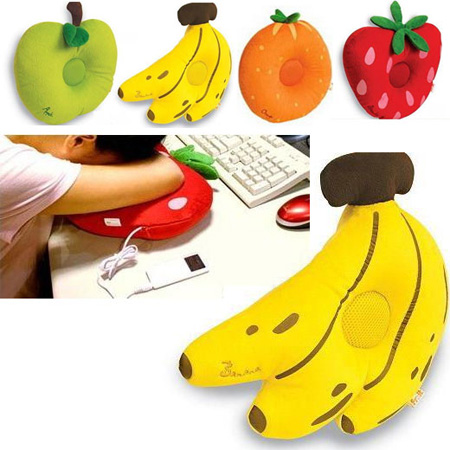 Nintendo Wii Controller Pillow
Can't get enough of your Nintendo Wii? Now you can take it to bed with you, thanks to this giant plush Wiimote pillow.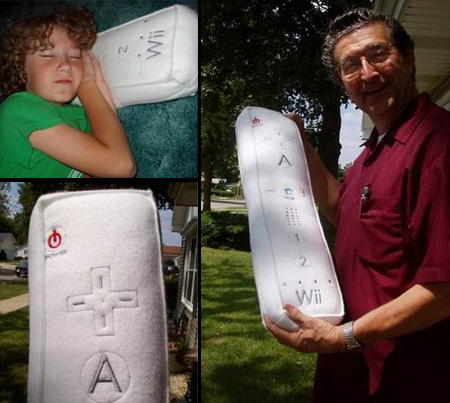 Campfire Pillow
Creative pillow is made of 100% natural cotton and has the design printed on both sides.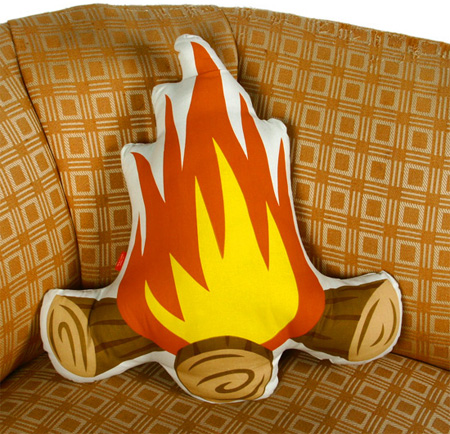 dlight Huggable Pillows
Innovative combination of ambient lighting and pillows: great conversation piece or sunshine alternative during those dark winter months.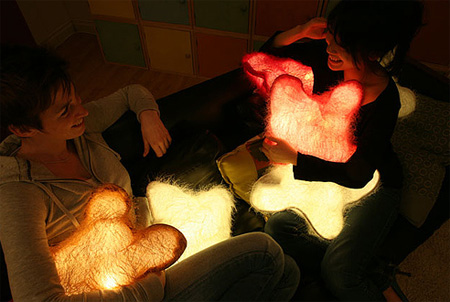 Darth Vader Pillow
Join the dark side with this awesome Darth Vader pillow.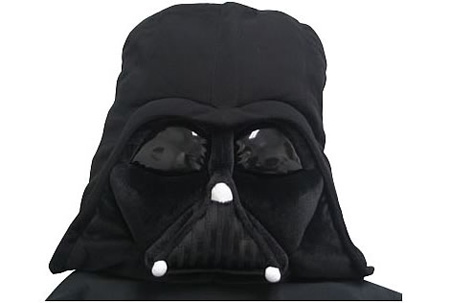 Tetris Pillows
These cuddly puzzle bricks were inspired by a well known game.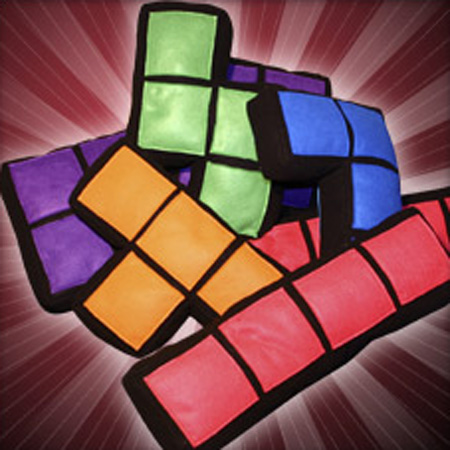 Remote Pocket Pillow
With this clever and contemporary pillow that features an embroidered "labeled" pocket for the remote control, you'll always know where your favorite gadget is.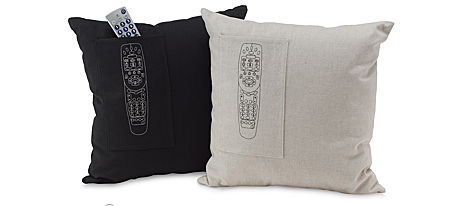 Pirate Skull Pillow
Shiver your timbers no more as this large skull and crossbones cushion is so soft and cuddly that you'll forget all thoughts of nasty pirates and fall off into a Peter Pan dream world instead.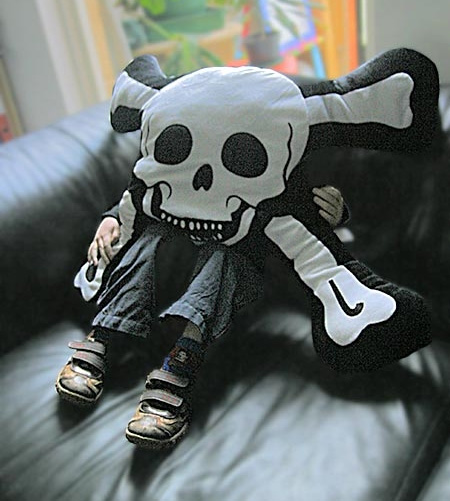 NES Controller Pillows
Stylish pillows inspired by the famous NES controller.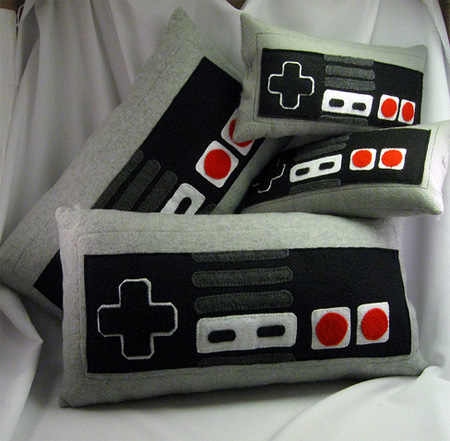 Ctrl Alt Del Pillows
Reboot your livingroom with this three pillow set. Light gray pillows look as if they've jumped right off your keyboard.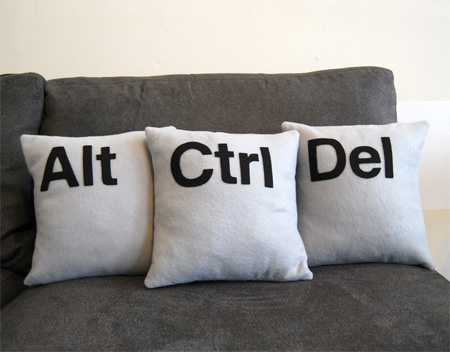 Laptop Pillow
Nothing beats a laptop that lets you nap on top of it without getting keyboard marks all over your face.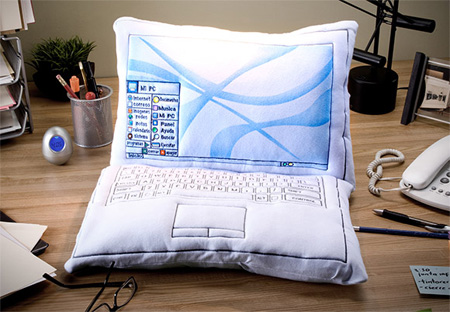 For more inspiration, check out: 15 Cool and Unusual Pillows