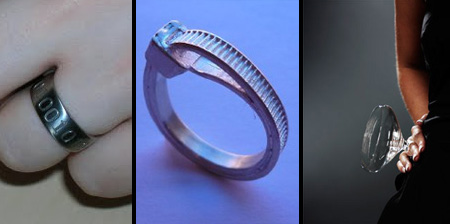 Modern wedding rings and creative ring designs from all over the world.
Double Band Ring
Handmade sterling silver ring with a hand brushed hammered finish.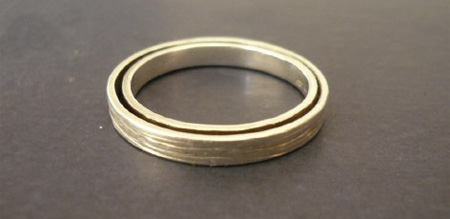 Barcode Rings
Creative barcode rings collection by Pippa Knowles jewellery.

Hidden Diamond Ring
With a gentle yet firm outward pull from both sides, the ring opens to reveal the diamond.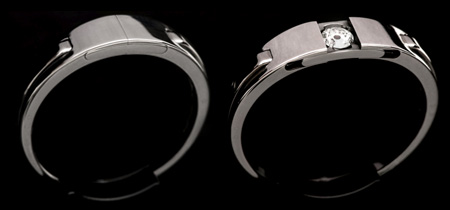 Gold Ring Watch
It is a gold watch, ring, and necklace all in one. Beautiful design made for the fans of gold engagement rings.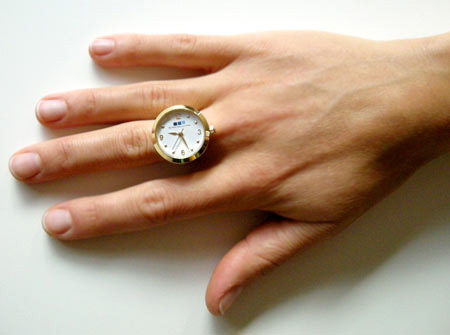 Sushi Ring
Bento jewelry by Carolyn Tille features realistic pieces of sushi.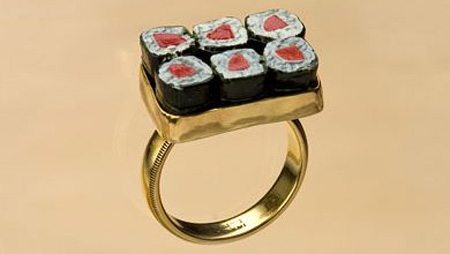 Soap Ring
Unique rings designed by Nancy Wu disappear when they are used.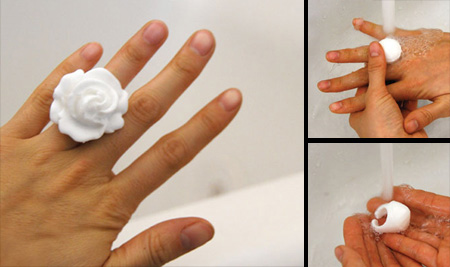 Periodic Table Rings
Clever periodic rings from ITSNONAME are available in silver, gold, and platinum. Platinum wedding rings feature corresponding metal's atomic number and weight.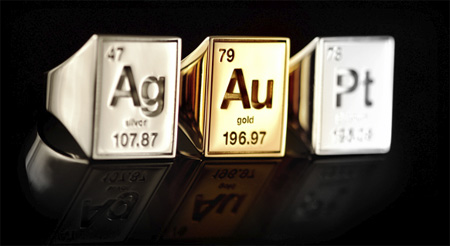 Ethernet Rings
Cat 5 compliant wedding rings set, each ring is made to order.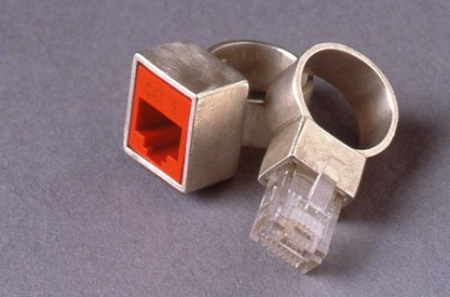 Meringue Rings
Designed to look just like a little meringue by German designer Tanja Hartmannby.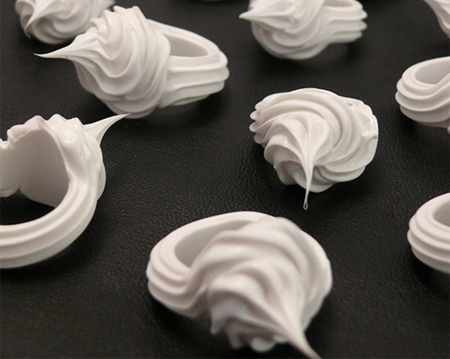 Cocktail Glass Ring
Unique ring designed by Frida Jeppsson for the Bombay Sapphire Designer Glass Awards.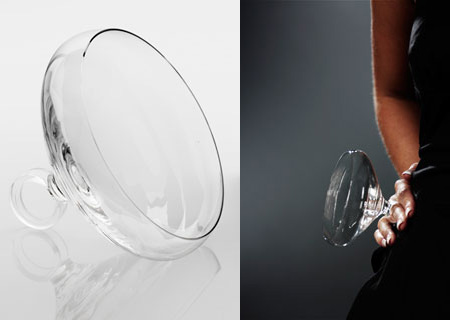 Ring Sight
Now you can increase your "handgun" aim with a ring sight.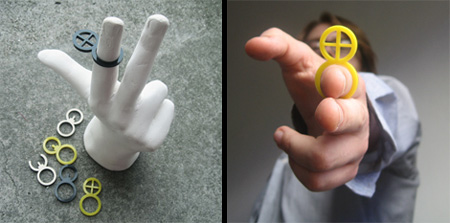 Zip Tie Ring
Contemporary sterling silver zip tie ring comes with matte finish.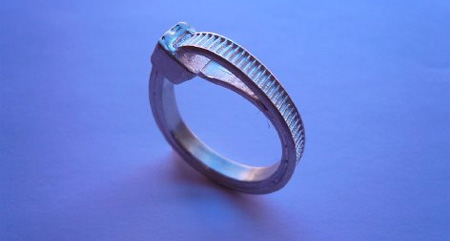 Binary Ring
Custom made binary wedding ring. The inscription reads: 01001010 01010011.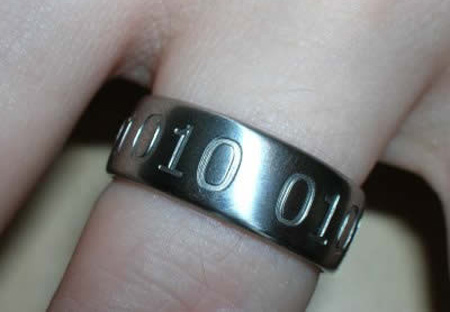 Book Ring
Unusual ring design by Ana Cardim looks like a miniature book.
For more wedding rings, check out: 15 Cool and Unusual Rings