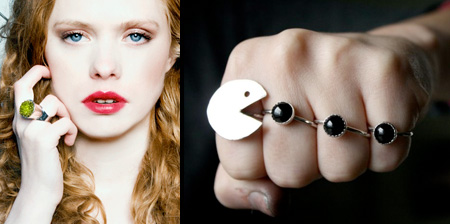 Unusual and creative rings that will spice up anyone's jewelry collection.
Inner Message Ring
Ring with letters on the inside that leave a message on the finger.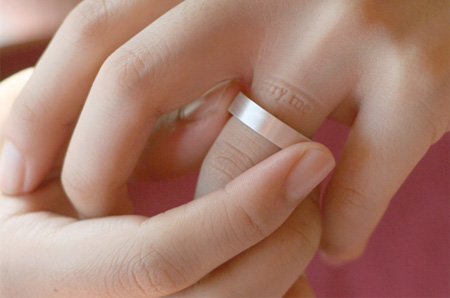 Amazing crayon inspired rings designed by Timothy Liles.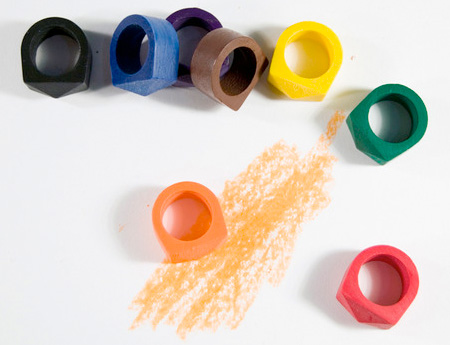 Moustache Ring
This fake moustache ring will be useful in all kinds of situations.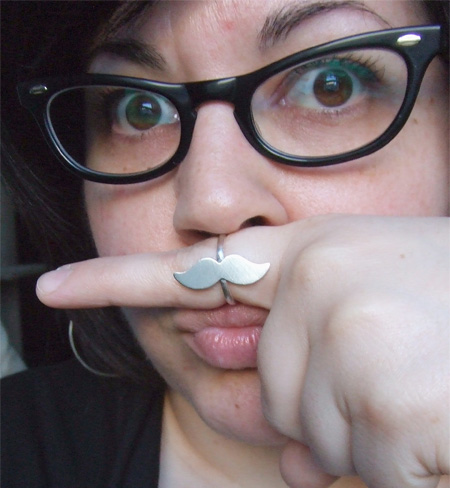 Wooden Ring
Beautiful earth-friendly ring perfect for a wedding or engagement.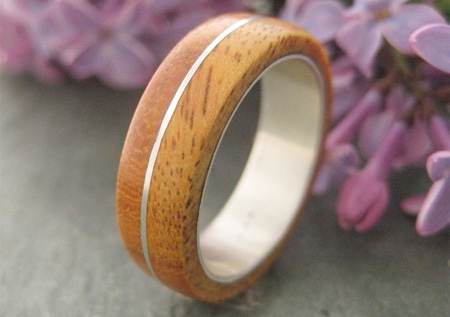 Plug and Socket Rings
Creative modern rings made from recycled silver by Casey Perez.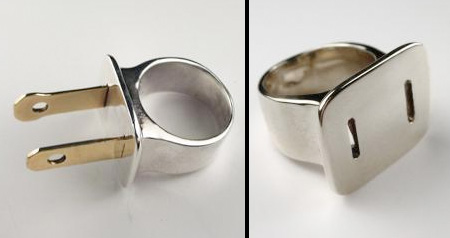 Love Ring
Awesome ring designed by Chutapat Wittaya from Thailand.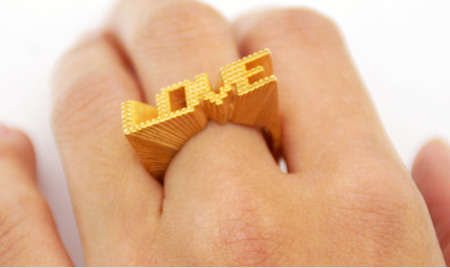 Wave Ring
Ring with ocean waves in contrasting white and yellow gold.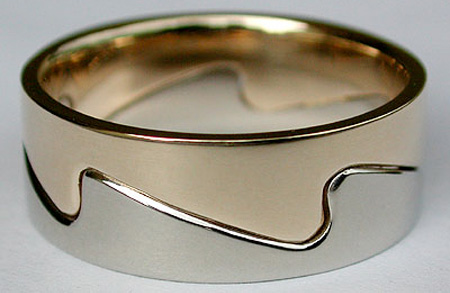 Gear Ring
Ring with gears that turn in unison when the outer rims are spun.
Level Ring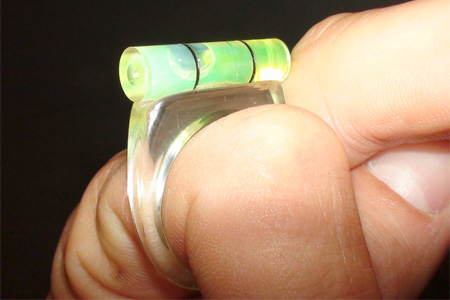 Camera Ring
Hot shot camera ring designed for the fans of photography.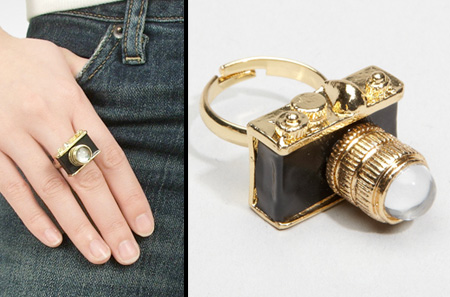 Cushion Ring
Pilo-Pilo is a creative ring with a mini pillow attached to it.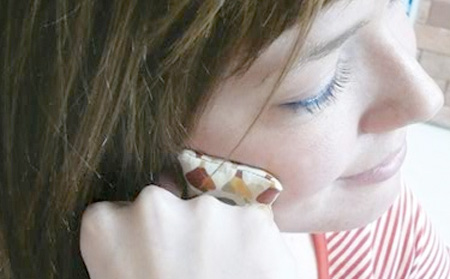 Projector Ring
When light passes through the ring, it projects a series of photos.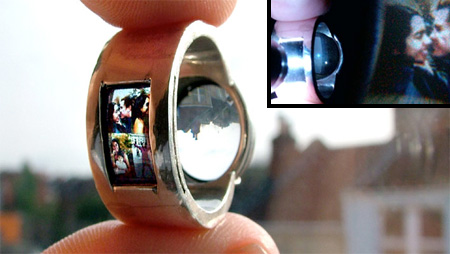 LEGO Ring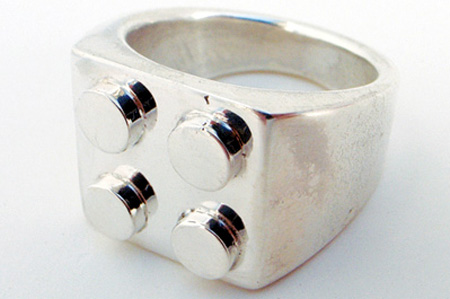 Creative series of four rings inspired by the popular Pac-Man game.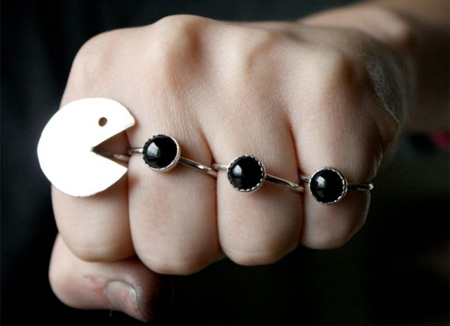 Growing Ring
Beautiful nature inspired ring designed by Hafsteinn Juliusson.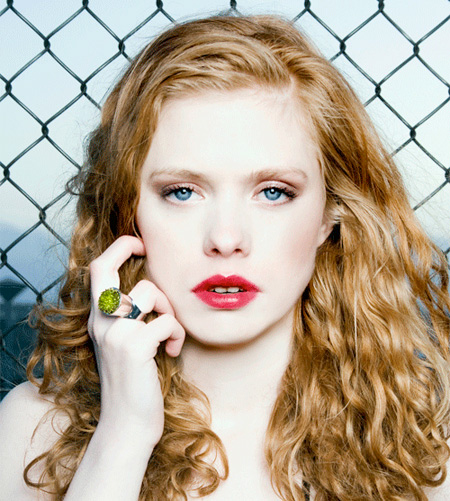 For even more inspiration, check out: brilliant ring designs.