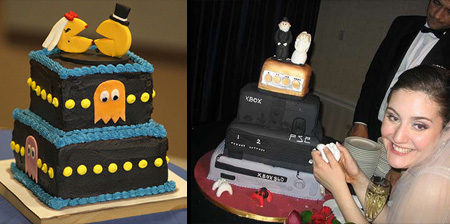 Modern wedding cakes and creative cake designs from around the world.
TiVo Wedding Cake
As part of their television-themed wedding, Tina and Andy Szeto have ordered a culinary homage to their favorite DVR.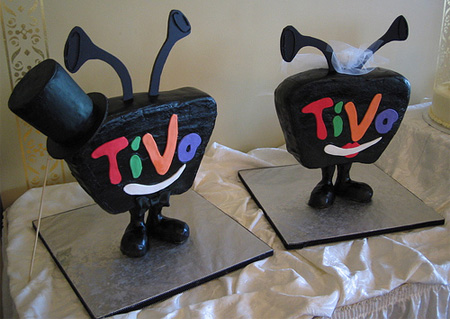 Zelda Wedding Cake
Fun wedding cake design inspired by the original Legend Of Zelda.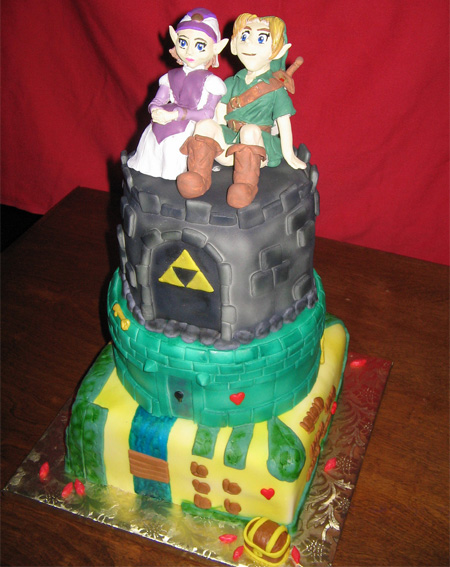 Internet Dating Wedding Cake
One couple decided to take the advent of their Internet meeting and wedding to the extreme level by baking two laptop-shaped wedding cakes and placing their profiles on the screens.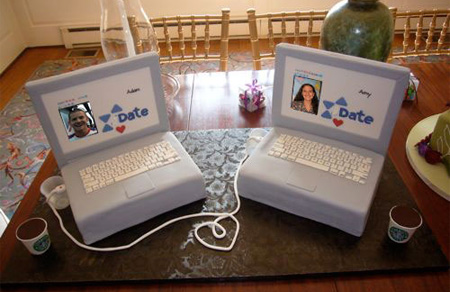 Tetris Wedding Cake
This cake was given to a Tetris fan by his sister who left empty spaces so that he would have to solve the puzzle before cutting the cake.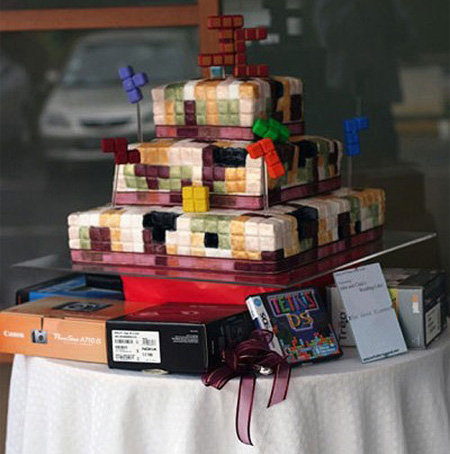 Star Wars Wedding Cake
Perfect wedding cake design for any Star Wars fanatic.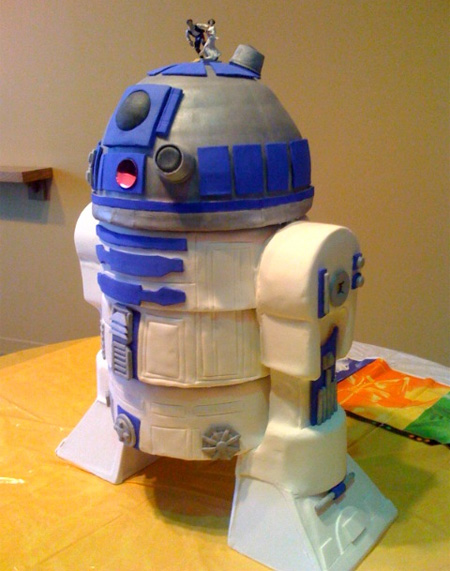 LEGO Wedding Cake
Amazing wedding cake design inspired by regular LEGO bricks.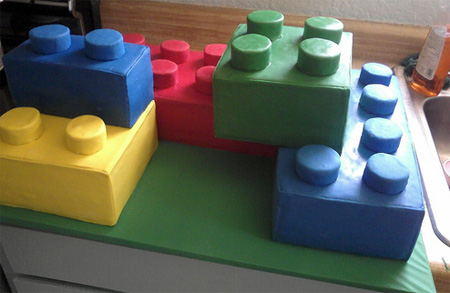 Super Mario Wedding Cake
Entire cake was edible except for the Mario and Princess on top.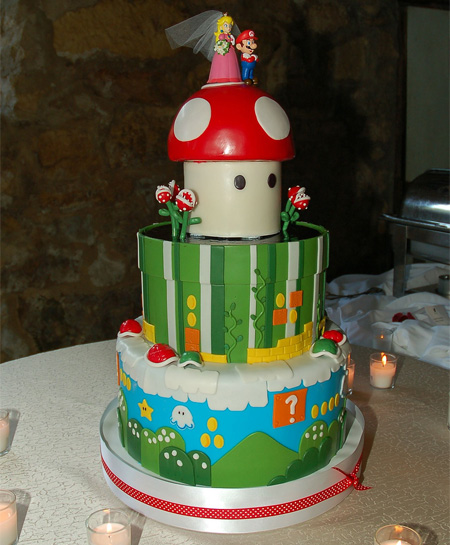 Cheeseburger Wedding Cake
Two fast food addicts celebrated their marriage with their dream wedding cake – a 42lb cheeseburger.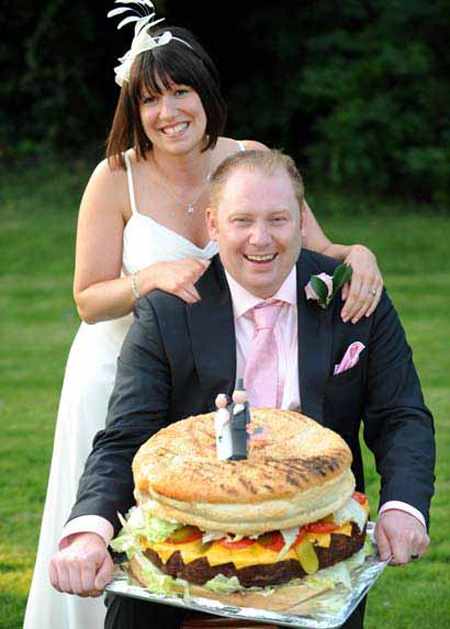 DeLorean Wedding Cake
Wedding cake design inspired by the Back to the Future trilogy.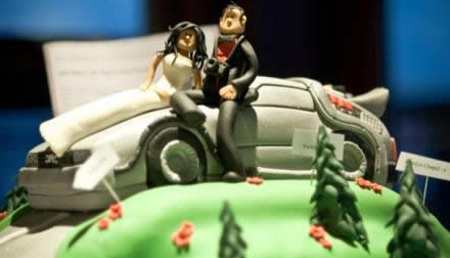 Apple Logo Wedding Cake
Beautiful chocolate flavored wedding cake with an Apple logo.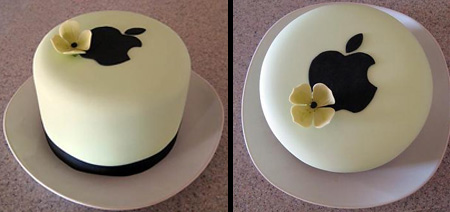 Shrek Wedding Cake
Creative wedding cake inspired a 2001 computer-animated movie.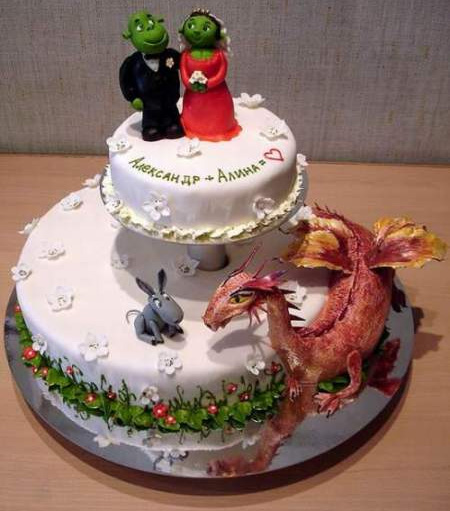 Discworld Wedding Cake
Wedding cake inspired by a fantasy book series by Terry Pratchett, set on the Discworld, a flat world balanced on the backs of four elephants which, in turn, stand on the back of a giant turtle, Great A'Tuin.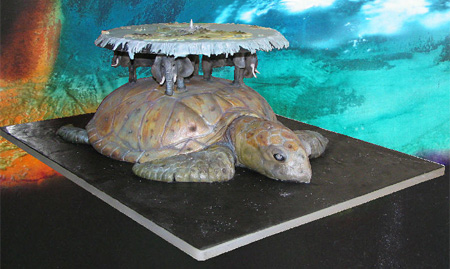 Pac-Man Wedding Cake
Cool Pac-Man inspired wedding cake designed by Renee White.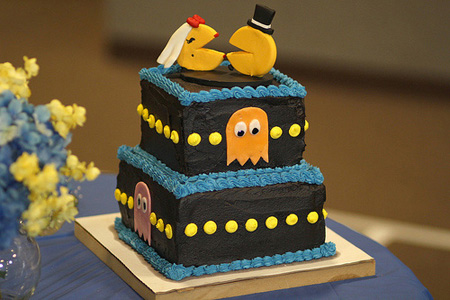 Gamer's Wedding Cake
The bottom layer is Xbox 360, the middle layer is PS2, the next layer is regular Xbox and the top layer is the limited edition 'Legend of Zelda' gold GameCube.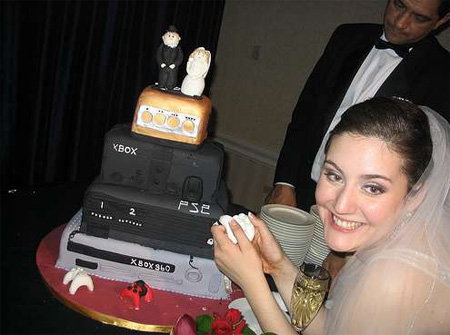 For more inspiration, check out: 12 Creative and Unusual Cakes