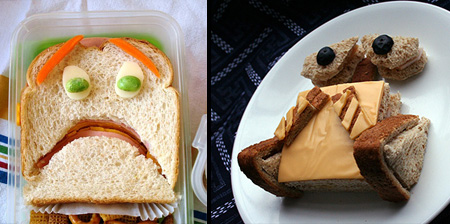 Collection of unusual sandwiches and creative sandwich art that will make you want to play with your food.
Rubik's Cube Sandwich
This cool sandwich contains cubes of pastrami, kielbasa, pork fat, salami, and two types of cheddar.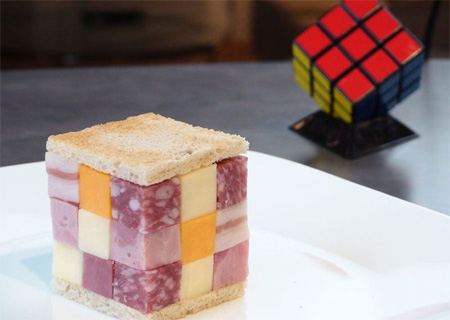 Winnie The Pooh Sandwich
Pooh Bear inspired sandwich by Mark Northeas.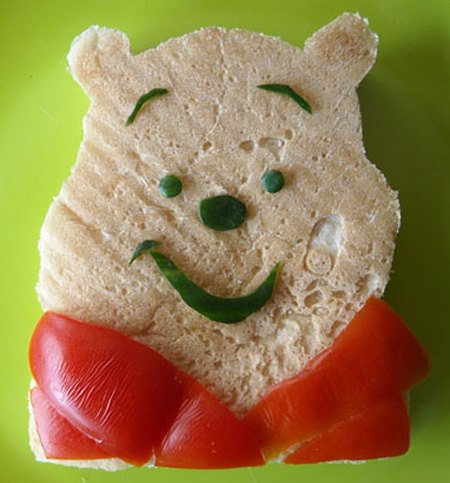 Dumbbell Sandwich
After eating this sandwich, you will have to pump some real iron to burn off the calories.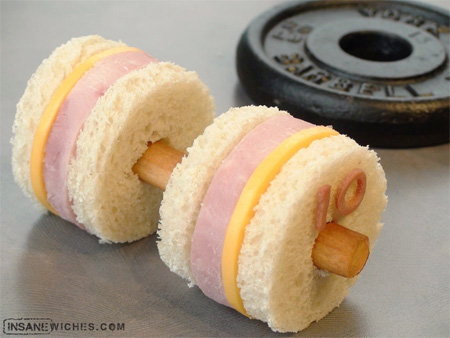 Nike Sandwich
Running shoe constructed using the most powerful, must durable and most delicious material known to man: hamburger.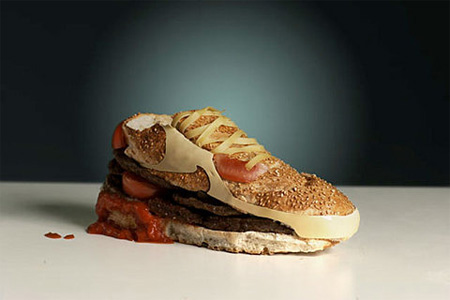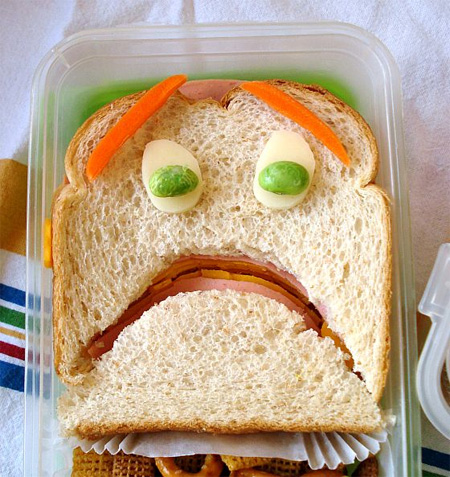 Tie Sandwich
Cool tie-shaped torpedo sandwich with grilled steak, Swiss, cheddar and fried onions.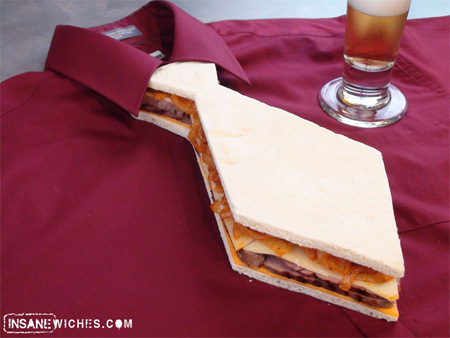 Pac-Man Sandwich
Creative sandwich inspired by the Pac-Man video game character.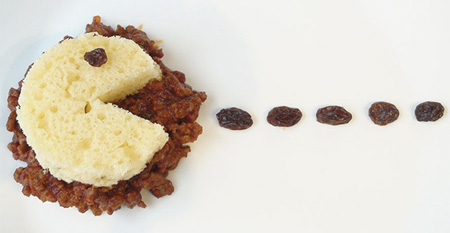 Drying Laundry Sandwich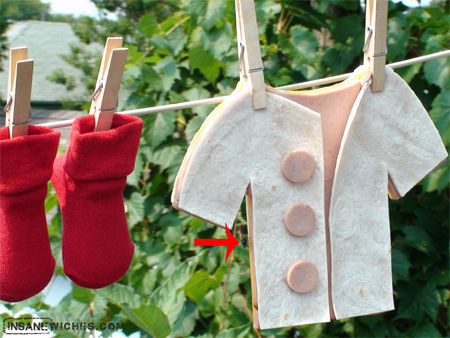 Spongebob Sandwich
Awesome Spongebob Square Pants sandwich by Mark Northeas.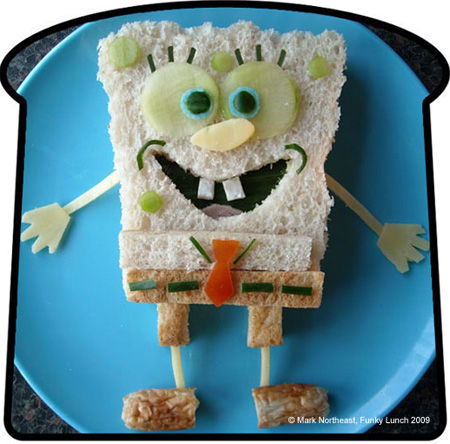 Bacon Sandwich
Wild Turkey + Bacon = Wild Turbacon Sandwich.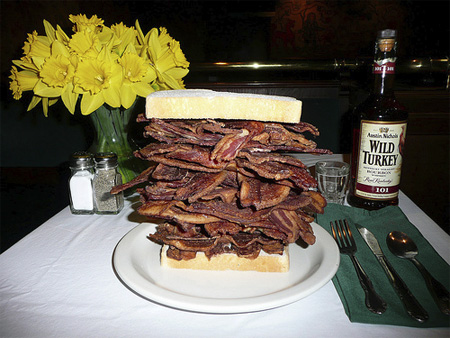 Computer Mouse Sandwich
Cordless computer mouse sandwich with USB cheese stick.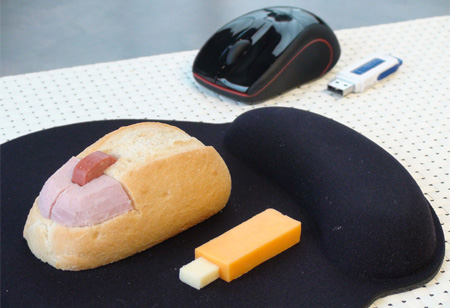 Sushi Sandwich
Unique Japanese sandwich created out of sushi.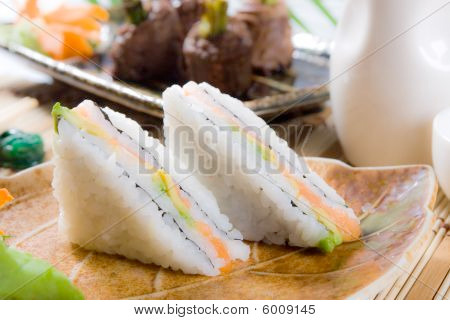 Pair of Aces Sandwich
Great sandwich to enjoy while you play poker with your friends.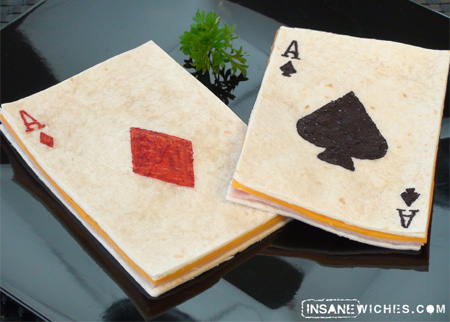 Piano Sandwich
One more amazing sandwich art creation by Mark Northeas.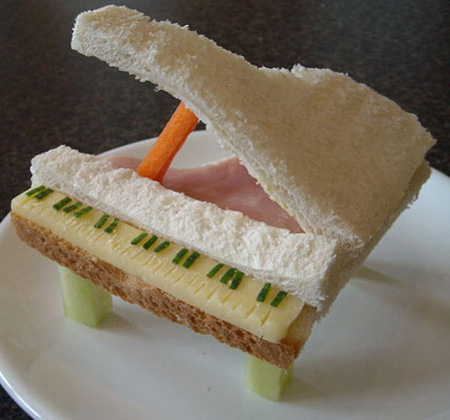 Wall-E Sandwich
It takes 4 slices of whole wheat bread, turkey, mayonnaise, cheese singles, and blueberry to make Wall-E sandwich.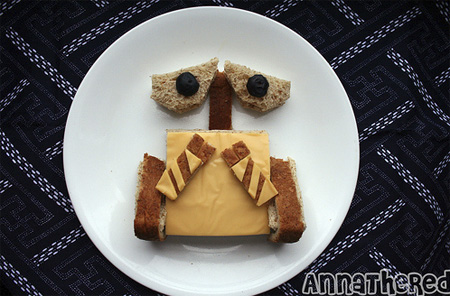 For more inspiration, check out: 12 Creative Bento Lunch Boxes