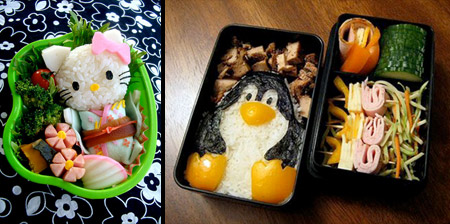 Wonderful bento food art creations that will inspire you to play with your food.
KISS Bento
Bento lunch inspired by Gene Simmons from hard rock band KISS.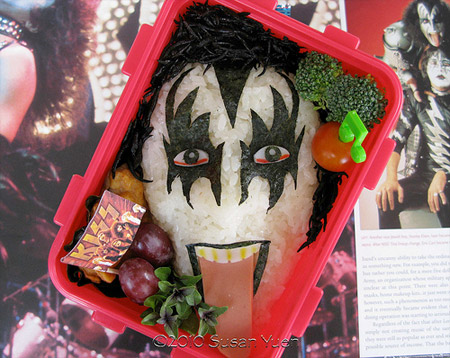 Lobster Bento
This red lobster with claws bento box is almost too cute to eat.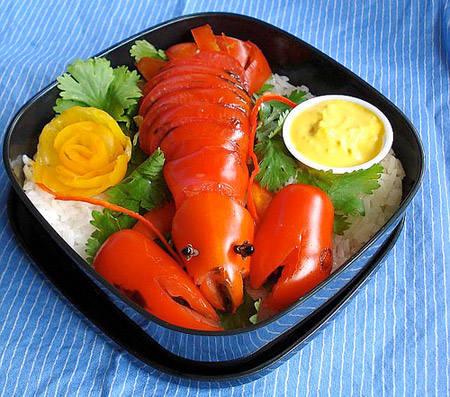 Homer Simpson Bento
Cool bento box inspired by the main character from The Simpsons.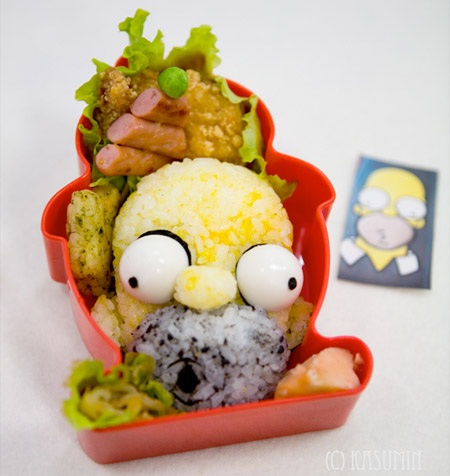 Alien Bento
Awesome space themed bento lunch created by Sakurako Kitsa.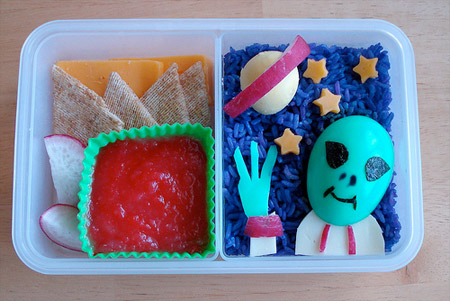 Spider Bento
Scary looking black spider recreated in bento form.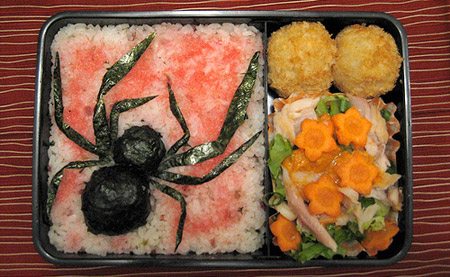 Elmo Bento
Bento inpired by a Muppet from the Sesame Street television show.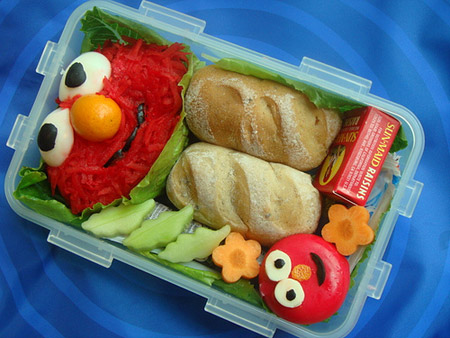 Ninja Bento
Nori-wrapped hard-boiled egg ninja stands guard with his sword, dagger and throwing star shaped cucumber.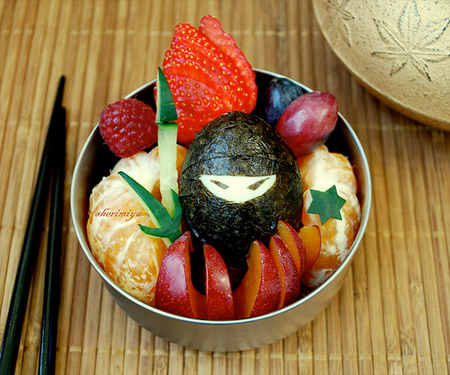 Eiffel Tower Bento
Colorful bento lunch box inspired by the world's most famous tower.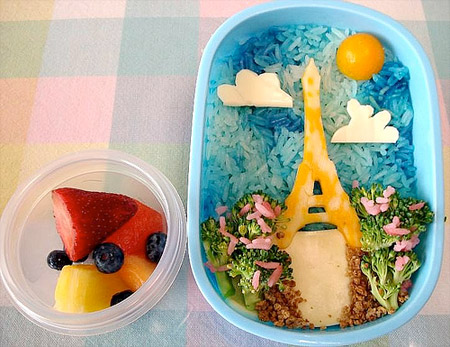 LOST Bento
LOST themed bentos remind fans of all the unanswered questions.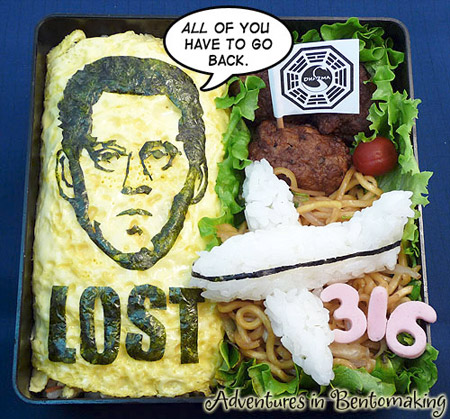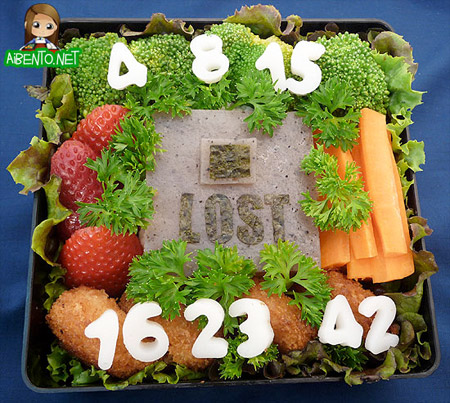 Hello Kitty Bento
Cute bento inspired by a popular fictional character from Japan.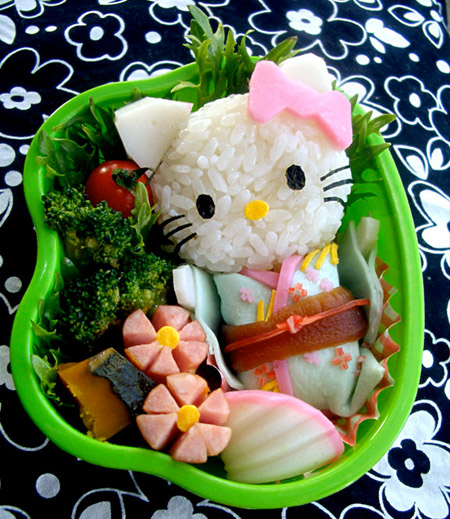 Penguin Bento
Bento lunch box inspired by the official penguin mascot of Linux.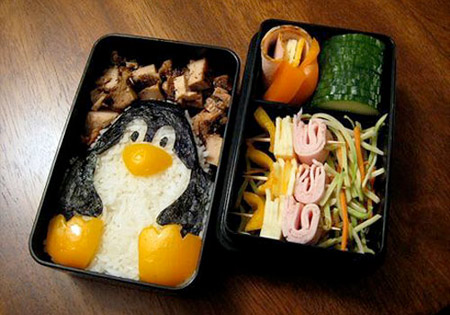 For more inspiration, check out: 15 Amazing Sandwich Art Creations