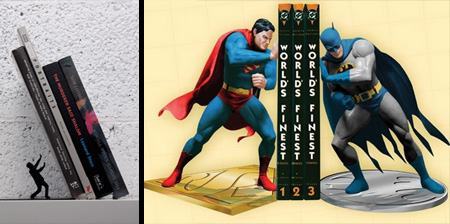 Collection of modern bookends and creative bookend designs that will look great on any bookshelf.
Star Wars Trash Compactor Bookends
The valiant rescue of Princess Leia takes a turn for the worse when our heroes evade on-rushing stormtroopers by jumping down a garbage shoot. Each set of bookends is numbered and comes complete with matching certificate of authenticity.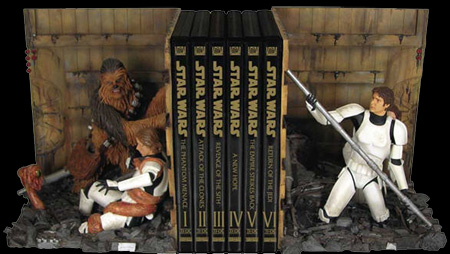 Vintage Books Bookends
Why not keep your books together with even more books?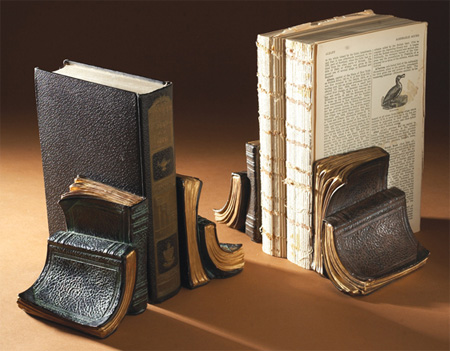 Dragon Bookends
Intricately detailed, painted metal bookends in matte finish.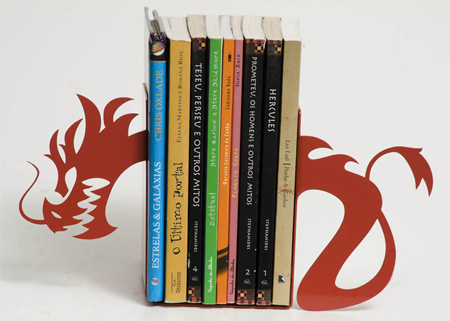 Old Vinyl Records Bookends
LP Bookends created by Shelly Leer from old vinyl albums.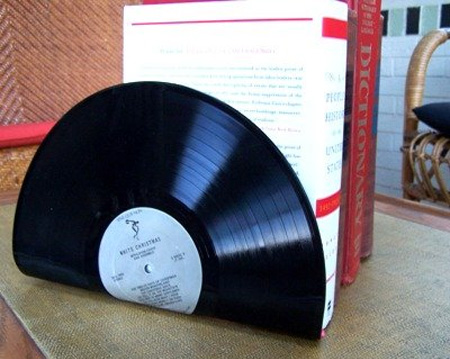 Voltron Bookends
The Voltron Lion Force Bookends are polystone resin sculptures standing approximately 10" tall, and are limited to 1000 pieces.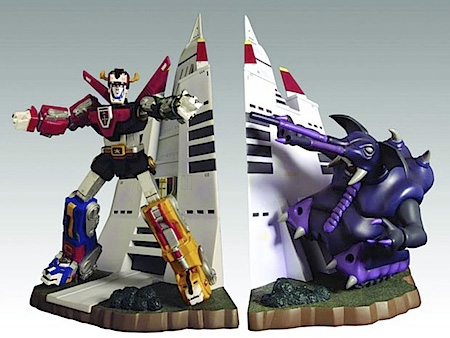 Reading Sophisticates Bookends
These cool bookends feature a man and a woman dressed in chic attire while indulging in their books.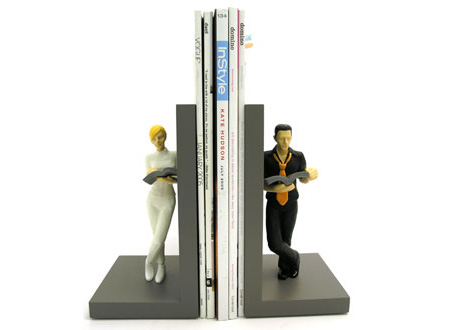 City Slickers Bookends
These bookends feature three figurines dressed with blazers and caps, and the positioning of the figurines create the illusion that they are walking through the books.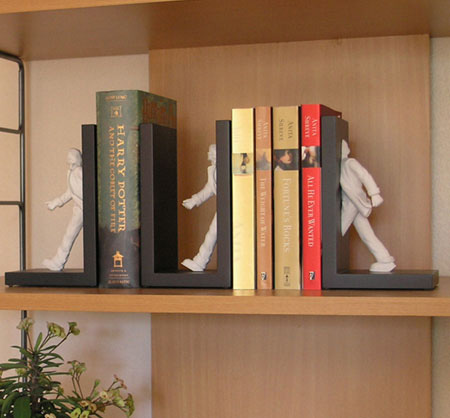 Arrow Bookends
The magnetic arrow is drawn to the metal holder, thus creating a floating illusion.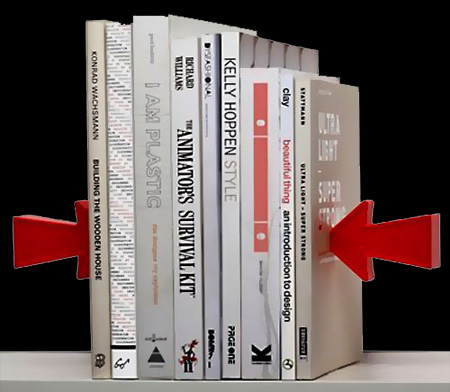 Pinocchio Bookends
Individually hand painted and hand crafted, this set of bookends will keep your books organized.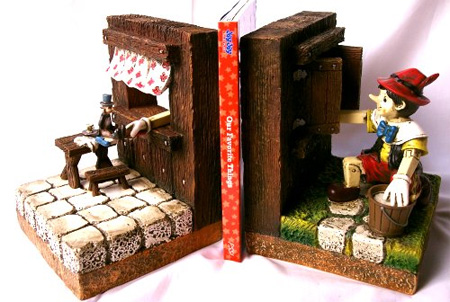 Contemplation Bookends
Unique bronze figures sitting on wooden bookends drape over the edge of the shelf.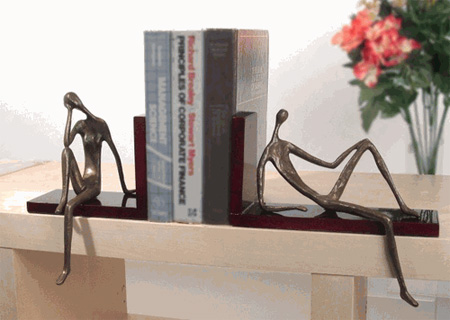 Falling Books Bookend
Stop your books from falling over with this creative bookend.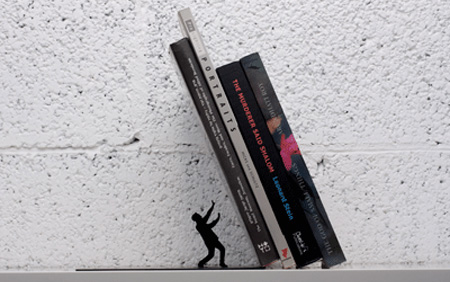 Book End Bookends
Organize your favourite novels with a pair of handy metal "BOOK END" bookends.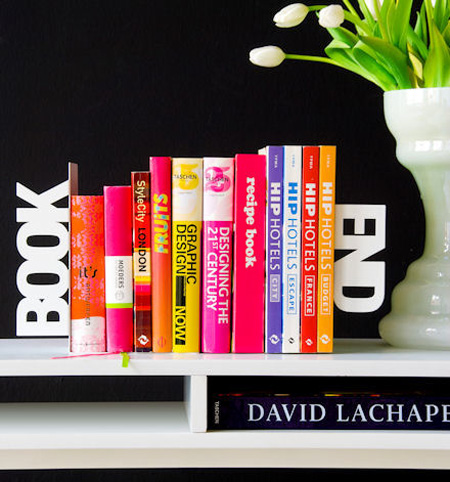 Fish Bowl Bookends
These bookends are halves of fish bowls that can be used as aquariums or décor pieces.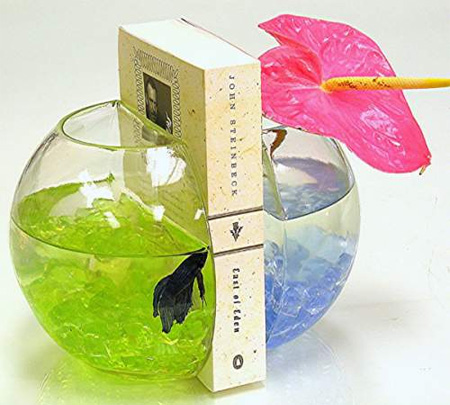 Batman vs. Superman Bookends
The world's two greatest heroes, the Man of Steel and the Dark Knight will display their heroic strengths on your shelf.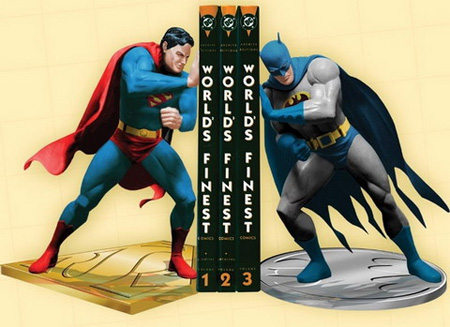 Also check out: 15 Cool and Unusual Bookshelves